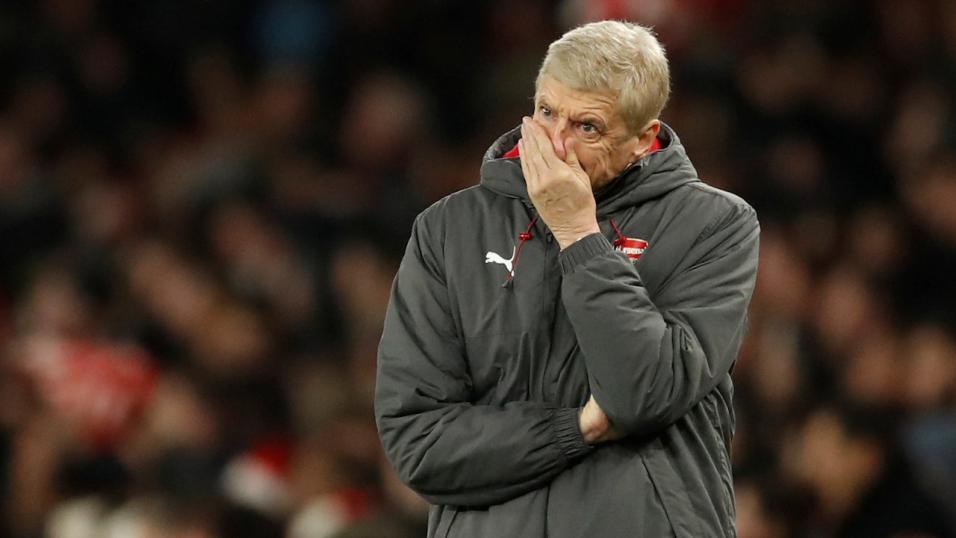 Wenger finds Arsenal's away form "baffling" - but he shouldn't.
Alex Keble takes a look at the reasons behind Arsenal's dreadful away record in the Premier League which is so bad that the Gunners could be pipped to a top-six finish at the end of the season...
"Opponents are increasingly identifying the Gunners' flaws and preparing to exploit them, and as Arsenal rack up defeats their rivals are no longer scared. Without inciting fear, Arsenal's attacking system is hopelessly naïve."
"It's baffling how we lost this game today," was Arsene Wenger's response to Arsenal's 2-1 defeat at Newcastle United last weekend, despite the match following exactly the same pattern as numerous Arsenal away matches this season, leaving the club on a run of five consecutive away league defeats for the first time since 1984. "How do we address it? By not making the same errors we have up to now. It's quite baffling."
These comments - as much as Arsenal's performance itself - perfectly exemplify what's wrong with the late Wenger years. The Frenchman seemingly cannot see the glaring tactical flaws and consequently condemns his side to repeating their failures again and again.
Arsenal are the only team in the top four divisions yet to win a point on the road in 2018. They have dropped 14 points from winning positions on their travels. They are closer to West Brom in the table than Manchester City. Seventh-placed Burnley are just two points behind the Gunners, and their meeting on May 6 could be a showdown for a top six finish. No Premier League manager should respond to repeated errors with a shrug of the shoulders, with an admission they have no idea why things are going so badly. It is a sure-fire sign the manager is no longer up to the task.
The real reasons for Arsenal's dreadful away form are far from baffling:
Expansive football is too risky when nobody fears you
The Gunners average the second most away possession in the Premier League with 58.6% (behind only Manchester City on 66.1%), reflecting the consistency with which Wenger plays expansive possession football away from home. He refuses to shift the overall team shape, or passing style, despite obvious signs it cannot work when not at the Emirates.
Fear is a hugely underrated commodity in football. Possession football - the sort that boxes teams in their own half and grinds them into submission - requires your opponent to fear your attacking prowess, to believe that confrontation (as opposed to retreat) would be suicidal. That's why City can dominate the ball away from home and Arsenal cannot; every fresh defeat further emboldens clubs to attack Arsenal and expose that soft underbelly.
It is telling that the Gunners are dispossessed 12.1 times per away league match - more than any other team bar West Brom. Arsenal's formation is very wide, with high full-backs, a stretched midfield, and huge gaps between the centre-mids and the forwards, and yet this is a boldness they simply haven't earned. It leaves them vulnerable to counter-attacks and leaves the defenders exposed, increasing the chance of individual errors.
Wenger's lack of pressing is more of an issue away from home
Arsenal are unique in English football for the old-fashioned way in which they play possession football with almost no pressing - a clear signal Wenger has not followed the Premier League's tactical developments over the last 10 years or so. They put very little pressure on the ball as opponents counter, failing even to specifically close down key playmakers.
Newcastle's equaliser at the weekend came after Jonjo Shelvey was afforded plenty of time to launch a long pass into the penalty area; Brighton's winner was the result of Pascal Gross's cross not being closed down; Ben Davies was similarly left free to cross for Harry Kane's winner at Wembley; and Alfie Mawson had all the time in the world to slip a pass through to Sam Clucas for Swansea's equalising goal. There is an alarmingly consistent pattern here.
Again, it is the psychological factor of fear that leads to the contrast in Arsenal's home and away form. Wenger can get away without pressing at the Emirates because, by and large, their strong home record means opponents look to keep it tight, counter-attacking infrequently and in small numbers. With fewer players to watch, Arsenal can afford to stand off more, ultimately controlling the game.
Arsenal don't counter-attack when already in the lead
So what can Wenger do about it? It's probably too late to expect the Frenchman to change, but Arsenal must adopt a more cautious counter-attacking model on the road. Tightening up would put less importance on individual moments (and thus reduce Petr Cech's errors, for example), as well as ensure they cannot simply be outfought by more upbeat opposition.
As Alistair Tweedale pointed out in the Telegraph this week, Arsenal simply aren't trained to deploy counter-attacks and are yet to score one in the Premier League this season. Given that Arsenal have dropped 14 points on their travels this season, Wenger should learn how to retreat into a more compact shape and launch direct counters through Pierre-Emerick Aubameyang and Alexandre Lacazette, since to do is the perfect way to kill off a game after taking the lead.
This is about in-game management, about switching your tactics based on the reality of what is in front of you. When Arsenal go a goal up they continue to leave gaps and continue to play a low-tempo possession game. It is no surprise they keep getting caught out.
Wenger's formation change has destabilised the defence
If they are to become savvier when leading 1-0 (contracting their overall team shape and exploiting the pace in their ranks) then Wenger should look to reinstate the 3-4-2-1 formation that was abandoned following their 2-1 defeat at Bournemouth.
Cech has made three errors leading to goals since the switch to a back four, while Nacho Monreal looks increasingly lost; Arsenal's defence was considerably more stable with a three, releasing their wing-backs to get forward while retaining enough bodies in defence to make up for their infamously weak central midfield.
The 3-4-2-1 had its own set of flaws, but to abandon it entirely highlights Wenger's increasingly binary view of football. Tactical elasticity, in-game formation switches, fluid individual roles: these are the hallmarks of a competitive modern club. Wenger, who plays precisely the same expansive attacking football at home and away, is evidently incapable of changing, or even noticing the problems.
Arsenal's away record isn't at all baffling. Opponents are increasingly identifying the Gunners' flaws and preparing to exploit them, and as Arsenal rack up defeats their rivals are no longer scared. Without inciting fear, Arsenal's attacking system is hopelessly naïve.