Premier League: Ranking the 10 best players so far this season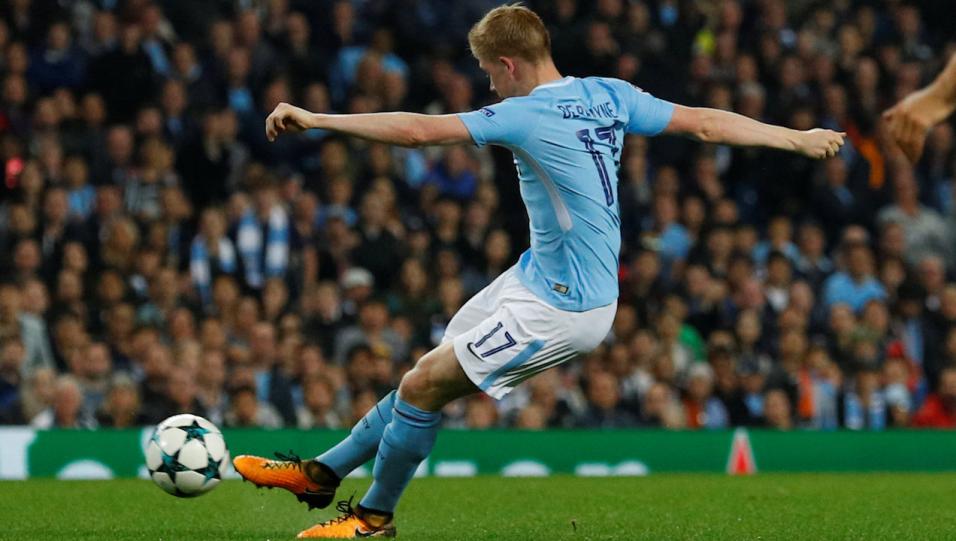 De Bruyne is 5/2 to win Player of the Year
Alex Keble picks out the 10 best performers in the Premier League so far and provides Team of the Year odds for the likes of Fabinho, John McGinn, and Mason Mount...
"Maddison's ability to weave through the lines and pick out a through ball for Jamie Vardy is one of the most joyous sights in the Premier League this season."
Having started just four Premier League matches last season many of us though 34-year-old Gary Cahill was over the hill - and that he would quietly perform to middling levels at a middling Crystal Palace. Instead, his leadership and organisational skills have propelled Palace to the next level. Their 4-0 defeat at Tottenham was an anomaly; leaving it aside, Roy Hodgson's team have conceded four goals in seven league games.
Cahill dropped down the rankings at Chelsea because of his lack of speed but as part of a deep-lying defence that is no longer an issue, while his excellent technical ability has helped Palace counter-attack with greater control.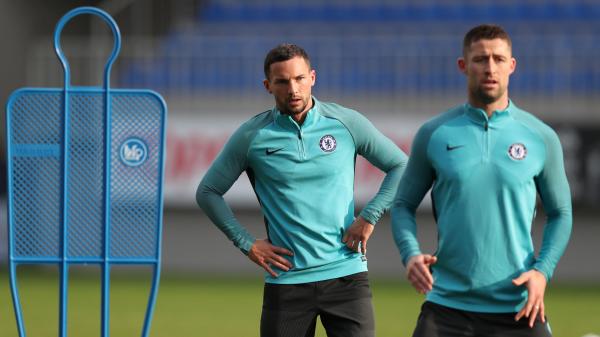 Manchester United's new right-back makes it onto this list because it is a genuinely remarkable achievement to stand out in the league's most dejected and directionless club. United's crisis has engulfed everyone and everything - apart from a young defender who has defied expectations by taking a £50 million price tag in his stride.
Wan-Bissaka has averaged 5.2 tackles per match, more than anyone else in the division, successfully keeping his flank on lockdown despite minimal support from Andreas Pereira. The 21-year-old could do with contributing more in the final third, but given the club's malaise he has done amazingly well just to keep his reputation intact.
Nobody anticipated Chelsea's young striker, who had a good but hardly spectacular season in the Championship on loan to Aston Villa last term, to be the Premier League's leading scorer after eight games. Abraham is consistently finding the back of the net against the division's weaker clubs, his sharp finishing a major asset for a Chelsea side that create plenty of chances under Frank Lampard.
Abraham doesn't appear higher on this list because his play outside the box still needs a bit of work. Eight goals in eight games isn't bad, mind.
Arsenal's mixed start to the season has seen Unai Emery come under pressure again, but the Spaniard deserves credit for the work he has done bringing through one of the most talented young midfielders in the world. Guendouzi's positional play and work-rate is superb, and while many Arsenal players go missing under Emery Guendouzi is always showing for the ball.
His technical ability is underrated, too. The 21-year-old takes up the creative slack in a midfield that lacks guile without Mesut Ozil, plus his frantic head-bobbing energy drives Arsenal forward quickly on the counter-attack. Guendouzi is the one player who gives Emery's Arsenal a sense of purpose.
Every week Aston Villa's Scottish midfielder gains a few new high-profile admirers. McGinn can seemingly do everything to an exceptionally high level, be it tackling, intercepting, passing, or shooting. His technical ability and defensive instincts make him one of the country's best midfielders, and that's before taking into account his ridiculous energy levels.
McGinn takes the phrase 'all-action' to another level, driving Villa forward one moment and defending his own penalty box the next. Last summer it was rumoured Sir Alex Ferguson was lobbying for Man Utd to bid £50 million for McGinn. After eight games at Premier League level, that price already sounds too low.
Problems for two thirds of the Premier League's Big Six mean Leicester City are looking a good bet for a top four finish, and no player better encompasses the club's rise under Brendan Rodgers than James Maddison. The England midfielder has scored or assisted four times in eight games and is second in the league (behind Wilfried Zaha) for completed dribbles with 3.3 per match.
Maddison's ability to weave through the lines and pick out a through ball for Jamie Vardy is one of the most joyous sights in the Premier League this season. The Foxes' number ten will only get better, too; Leicester have had a tough fixture list so far, and Rodgers tends to shunt Maddison out wide for the big games.
Undoubtedly the breakout star of the season is Chelsea's new playmaker, who looks more and more like the new Frank Lampard with each passing week. Mount tops the Chelsea charts for dribbles (1.5 per game) and key passes (2.1 per game), and although he is yet to record an assist the 20-year-old has scored four times.
His technique and calm finishing in front of goal show the education Mount has received from his manager. An England call-up has been his reward, although Southgate will want to see Mount improve on his game outside the penalty box over the coming months.
Including winning a penalty against Leicester City at the weekend, Sadio Mane's goal contributions have won Liverpool eight points already this season. It is hard to choose between Mane, Roberto Firmino, and Mohamed Salah - surely the best forward line in Europe - but so far this season Mane's directness and cool head make him the most valuable.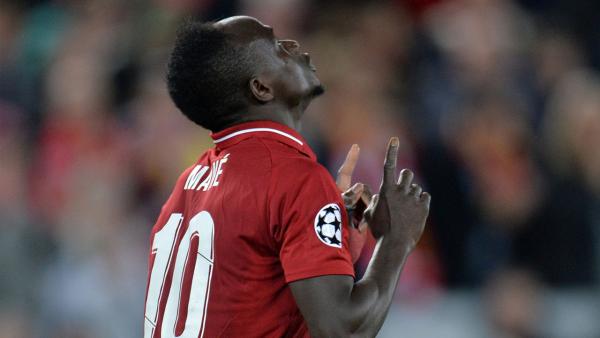 In tight matches against defensive opposition Mane has consistently been the one to raise the tempo, to storm forward and break the lines - as well as keep his composure when it matters. Without Mane, Liverpool would not have such a commanding lead at the top of the table, and for that reason alone he deserves to be near the top of this list.
Surely the most under-rated player in Jurgen Klopp's team, Fabinho is the linchpin at Liverpool. Virgil van Dijk is generally considered to have been the catalyst for their extraordinary rise over the last 18 months, but Fabinho - quietly integrating himself in the second half of last season - is the real reason Liverpool have won 17 league matches in a row.
Fabinho's screening of defence has dramatically improved Klopp's tactics, but it isn't just a case of expertly nipping in to stamp out an opposition break at source. Fabinho repeatedly wins tackles and then feeds a sharp and clever pass forward so his team-mates can maintain their pressure. It's a subtle influence, but Fabinho is invaluable to Liverpool's relentless football in 2019.
What is there left to say about Manchester City's playmaker? He is quite simply a genius, racking up eight assists in a mere six Premier League starts so far this season. De Bruyne's important to the team was highlighted on Saturday by his absence; City, despite winning the title without him last year, have already come to rely on the Belgian's remarkable creative talents.
De Bruyne has evolved this season to play more consistently out on the right wing, making late runs in combination with Riyad Mahrez to create space for one of his ridiculously-accurate crosses into the box. There is every chance De Bruyne will break the assist record this year, which currently stands at 20, and either way he already seems destined to win Player of the Year, currently priced at 5/2.