Premier League Correct Score Tips: Infogol's predictions for every match of GW38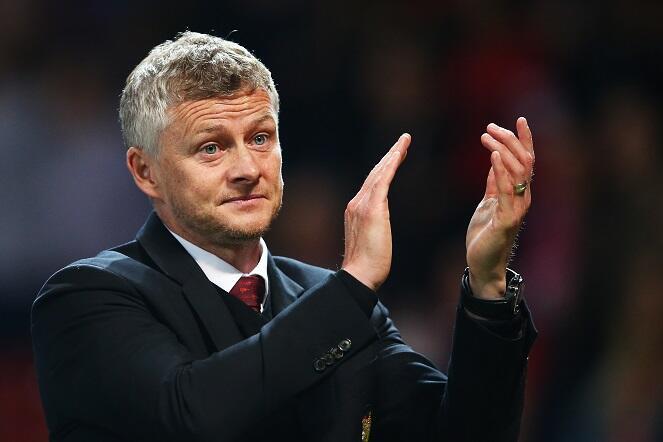 Ole Gunnar Solskjaer can get his side over the line
There's plenty still to play for heading into Sunday's final round of the Premier League. Jake Osgathorpe uses expected goals (xG) to assess the likely winners and scorelines of every match...
"Manchester United look knackered. The reluctance of Ole Gunnar Solskjaer to play the lower-quality back-up players look to have sapped all of the energy out of United's star players, and they looked tired against West Ham after a tough schedule."
Watford to get a point at Emirates
Arsenal vs Watford
Sunday, 16:00
Arsenal had a great week in beating Liverpool and Manchester City, but it was soured on Wednesday as they were beaten by Aston Villa, in yet another game in which the Gunners struggled to create chances. Mikel Arteta's side have averaged 1.1 xGF per game since the restart, shocking numbers, with the focus being on defensive solidity. With an FA Cup Final to prepare for, I wouldn't be surprised to see Arteta rest and rotate here. Watford made a strange decision last week to sack manager Nigel Pearson, leaving Hayden Mullins in charge, and it's fair to say he's been dropped in at the deep end. They were horrendous against Manchester City, but the kitchen sink needs throwing here, and I think they can cause Arsenal issues. The model thinks they have a 54% chance of avoiding defeat, with a 57% chance of BTTS - 1-1.
Back the 1-1 @ 15/28.6
Burnley to secure final day win
Burnley vs Brighton
Sunday, 16:00
Burnley made light work of Norwich at the weekend, with a win extending their incredible run of form that has now seen them lose just one of 15 league games (@ MCI), winning eight. Sean Dyche's side have won four of their last seven, and have an impressive home process (1.7 xGF, 1.4 xGA pg). Brighton shared a drab 0-0 draw with Newcastle on Monday, but it was a point that secured mathematical safety heading into this game. Graham Potter has done a great job this season, with the Seagulls sitting 10th in our xG table. Away from home they have been vulnerable though (1.7 xGA pg), and could coast through this game. Burnley are fancied to win (49%), with goals expected (57% O2.5, 58% BTTS) - 2-1.
Back the 2-1 @ 10.5
Wolves to get a point at the Bridge
Chelsea vs Wolves
Sunday, 16:00
Chelsea suffered yet another defeat on the road, their third in five since the restart, as they lost 5-3 to Liverpool, yet again conceding a host of chances (2.0 xGA pg). A point would be enough here for the Blues to secure a top four finish, and they do have an excellent process at home this season (2.5 xGF, 0.8 xGA pg). Wolves also need a result here, needing to equal Tottenham's result at Crystal Palace to ensure sixth. They impressed against Palace on Monday, and have been excellent all season long, sitting fourth in our xG table. They are one of the best defensive sides in the league (1.1 xGA pg), and do create chances even on the road (1.5 xGF pg). Nuno's side pose a real threat to the Blues, and the model fancies them to avoid defeat (56% WOL or draw) in a game that should see both score (55% BTTS) - 1-1.
Back the 1-1 @ 7/18.0
Palace to end losing streak
Crystal Palace vs Tottenham
Sunday, 16:00
Crystal Palace were rightly beaten by Wolves on Monday, extending their losing streak to seven. During that time their best performances have come at Selhurst against Burnley, Chelsea and Manchester United, so expect a better display than at Molineux. Tottenham are in with a chance of finishing sixth after a 3-0 win over Leicester, as clinical finishing looks to be dragging them over the line. They have lost one and won five of their eight games since the break, but four of those wins have come at home, with Jose Mourinho's side struggling at Sheffield United (xG: SHU 1.5 - 1.1 TOT) and Bournemouth (xG: BOU 1.5 - 0.7 TOT). Away from home Spurs have been shocking all season, allowing an average of 1.8 xGA per game, so don't be surprised to see them struggle here. We calculate a 58% chance of Palace avoiding defeat, in what should be a low-scoring affair (51% U2.5), though we see both sides netting (53%) - 1-1.
Back the 1-1 @ 8/19.0

Everton to win and condemn Bournemouth
Everton vs Wolves
Sunday, 16:00
Everton got a win out of nowhere on Monday, beating Sheffield United in a game in which they played with desire and passion for the first time in five matches. The Toffees are unbeaten at home under Carlo Ancelotti, and will be looking to maintain that record here against a desperate Bournemouth team. The Cherries need a miracle. They need to win and hope both Aston Villa and Watford lose, but the Cherries have won just three road games all season. Bournemouth have allowed 1.9 xGA per game away from home, and given they have to win here, expect them to leave themselves exposed defensively. Everton are strongly fancied to win (56%), with goals likely given the desperation the Cherries will be playing with (59% O2.5, 57% BTTS) - 2-1.
Back the 2-1 @ 9/110.0
Honours even at King Power
Leicester vs Manchester United
Sunday, 16:00
Leicester were poor at Tottenham last weekend, even though the 3-0 scoreline was harsh on them, as for all of their possession (66%) and shots (23) they created just one big chance and the xG per shot being just 0.08. That was their third defeat since the restart (8 games), though all losses have come away from home, and they are unbeaten at the KP since the break, albeit having played Brighton, Crystal Palace and Sheffield United. Manchester United look knackered. The reluctance of Ole Gunnar Solskjaer to play the lower-quality back-up players appears to have sapped all of the energy out of United's star players, and they looked tired against West Ham after a tough schedule. It doesn't get easier, but they do know that a point in this game would be enough to see them secure Champions League football. United will like what they saw from Tottenham last week, in terms of letting Leicester dominate the ball and counter attacking, and I can see United doing similar. The Foxes are missing key players, and their squad looks bare, so the model calculates a 61% chance of United avoiding defeat, with both teams netting (59%) - 1-1.
Back the 1-1 @ 13/27.6
City to end Norwich misery with heavy defeat
Manchester City vs Norwich
Sunday, 16:00
Manchester City thumped Watford in midweek, bouncing back from a disappointing loss in the FA Cup against Arsenal. They once again racked up a host of chances (3.8 xGF), and since the restart have averaged a staggering 2.8 xGF per game. They could put Norwich to the sword here. Norwich have had a dismal campaign, winning just five times in 37 games and scoring a lowly 26 times throughout 19/20. They have been poor in attack all season (1.0 xGF pg) so its unlikely they will threaten City, but they will continue to concede good chances (1.9 xGA pg). City should win this (90%), and handsomely (62% O3.5) - 4-0.

No hangover for Reds
Newcastle vs Liverpool
Sunday, 16:00
After a good run of form, Newcastle are now winless in five after a goalless draw with Brighton, as they look like they are coasting to the finish line with an eye on a potential takeover. Based on xPoints this season, Steve Bruce's side sit second bottom of our xG table, and are not much better at St James' Park, also sitting 19th based on home xPoints (1.2 xGF, 1.8 xGA pg). Liverpool put on a show in more ways than one on Wednesday, beating top four hopefuls Chelsea 5-3 before celebrating their sensational title success in fine style. Since the restart they have ranked as the 8th best team, so have taken their foot off the gas, but should still have enough left in the tank to beat Newcastle, though they are conceding good chances at the moment (1.5 xGA pg since restart). The Reds are fancied to win (65%), with goals likely (65% O2.5, 59% BTTS) -
Back the 1-2 @ 17/29.4
Saints to round off good season with a win
Southampton vs Sheffield United
Sunday, 16:00
Southampton picked up another away win last weekend, as they beat rivals Bournemouth at the vitality meaning they have been the third best away team in the league this season. They have been excellent since the break, losing just once and winning four times, with an impressive process in that time (1.7 xGF, 1.4 xGA pg). Sheffield United's European dream was brought to an end against Everton at the weekend, and they could finish as low as 10th depending on results elsewhere on Sunday, but that is a fairer representation of performances over the season (9th xG table). After a mini resurgence, Chris Wilder's side have struggled offensively in their last two (1.5 xGF total), and though we think they will score here, it's unlikely they will win. Southampton are taken to finish the season with another win (49%), in a high-scoring game (57% O2.5, 58% BTTS) - 3-1.
Back the 3-1 @ 16/117.0
West Ham to do damage to Villa
West Ham vs Aston Villa
Sunday, 16:00
West Ham secured their safety with a point at Old Trafford on Wednesday, in what was another good performance from David Moyes's side, who really have kicked on in their last six matches. They sit 6th in our xG table since the restart, with a very strong process (1.8 xGF, 1.3 xGA pg), and I don't see why they would ease up here, as they look ahead to next season and what is possible. Aston Villa have also come on strong since the restart, ranking 9th in terms of xPoints per game, with their defensive stability the main reason for this (1.0 xGA pg). They beat Arsenal meaning they come into this game outside of the relegation zone on goal difference, but will still be wary of results elsewhere depending on how this game is going. I don't think West Ham will roll over here, they are playing with intensity and desire, so I can see them getting a result. If the game is level and Villa need a goal, West Ham can hurt them on the counter, so I like the Hammers' chances of winning a high-scoring game (68% O2.5, 65% BTTS) - 2-1.
Back the 2-1 @ 12.5
For more information on Infogol, visit infogol.net
Infogol's 19/20 Correct Score P+L
Staked: 354pts
Returned: 330.03pts
P+L: -23.97pts