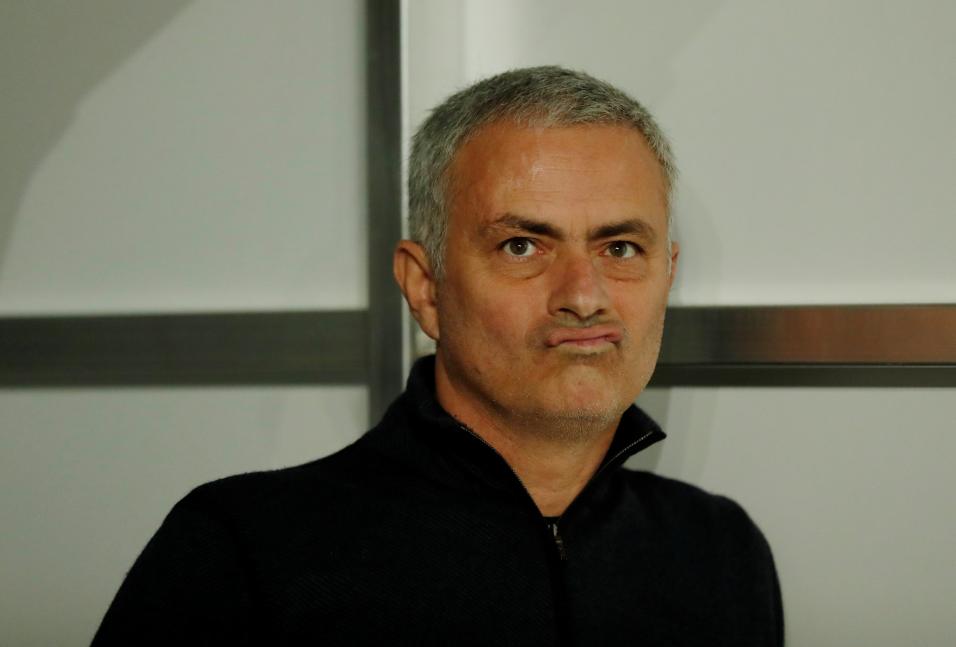 Mourinho might not last the season at United.
Alex Keble explains why the owners and chairmen are to blame for poor summers at Tottenham, Manchester United and Newcastle, and predicts disappointing Premier League campaigns for all three.
"Ed Woodward is terrible at his job. This much has been proved countless times over the last few years, and he must take the majority of the blame for United's underwhelming five seasons since Sir Alex Ferguson's retirement."
The Premier League transfer window has slammed shut and - judging by the bloated squads, the frustrated coaches, and the panic-buying yesterday - there is little doubt the decision to close it early was a mistake.
The World Cup had a huge impact on clubs' ability to sign key targets, while several could lose some of their best players to foreign clubs over the next three weeks. It's been a shambles, particularly at Tottenham Hotpsur, Manchester United, and Newcastle United.
Fans of all three clubs have been left disappointed by the lack of investment this summer, with far-reaching consequences expected. Here's a look at the situation at all three clubs and how their poor business affects the betting odds.
Levy's frugality puts Tottenham's status in jeopardy
Spurs have become the first Premier League club to fail to sign a single player in the summer window since its inception in 2003. That is an astonishing statistic for a team that has finished in the top four in each of the last three seasons and is hoping to convince the likes of Harry Kane and Mauricio Pochettino to remain at the club long-term.
But even more damning is that chairman Daniel Levy hiked season ticket prices for the new White Hart Lane by between £30 and £295 last March. The fans, like the underpaid Spurs players - underpaid by comparison to players at other top clubs, that is - are expected to buy into Levy's project and accept nothing in return. Levy might have been a superb chairman in the past, but over the last three years it is no exaggeration to say his frugality and brinkmanship has jeopardised the club's place among the elite.
He is failing at his job, a fact hidden by the genius of Mauricio Pochettino. Should the Argentine leave north London next summer, which looks increasingly likely given the frustration he has endured and the potential opening at Manchester United, Levy's transfer activities will see the club drop out of the top four.
His failure to capture Jack Grealish deserves more scrutiny. The 22-year-old playmaker could have been signed on the cheap a few weeks ago when Aston Villa were on the verge of a winding up order, and as recently as last week it was reported Spurs were merely £7 million short of the club's valuation. But Levy once again made a game of it, taking misguided pride in squeezing every last penny, and as a consequence Spurs have missed out on one of the most talented footballers of his generation.
Spurs to finish outside the top four is currently priced at 1/1, while Chelsea to be the top London club is 11/8. Both are plausible.
Manchester United
Extraordinary details of the discord between Ed Woodward and Jose Mourinho were revealed this morning by Daniel Taylor in the Guardian, who wrote that most of the Portuguese's targets were seen by the club hierarchy as "no better than those they already had". If the club think they know more about football than Mourinho and are unwilling to back him, then why bother keeping him around at all?
Clearly Woodward wants value for money and young signings while Mourinho cares little for the long-term future of the club. That explains why Fred was the only addition to the first-team this summer despite United entering tonight's game with 12 absentees.
In this light Mourinho's negativity makes more sense, although sympathy is limited. His decision to criticise his players looks set to backfire, further denting the club's hopes of challenging Manchester City. The chances of Mourinho lasting the season seem slim; not only is he unlikely to perform to expectations in the league, his entire approach to managing the clubs is at odds with the United vice-chairman.
Woodward is clearly terrible at his job. This much has been proved countless times over the last few years, and he must take the majority of the blame for United's underwhelming five seasons since Sir Alex Ferguson's retirement.
That Woodward appears to be making judgement calls on player quality and value for money - something he is unqualified for - adds to the growing feeling that Man Utd will have a poor season. Mourinho to leave before December 25 looks like a good bet at 9/4.
Newcastle United
Mike Ashley's appalling approach to club ownership is well documented. Newcastle completed just one signing in the final week of the transfer window, bringing in Federico Fernandez from Swansea City on deadline day. He was the final of five underwhelming signings, the highlight of which was West Brom's Salomon Rondon (on loan).
Benitez made a £12 million profit this window despite being promised by Ashley that "every penny generated by the club" would be made available to spend on players. It is an unacceptable situation and one that could see the Magpies drop out of the Premier League.
They face Tottenham, Chelsea, Man City and Arsenal in their first five matches of the new season, which may leave them in a dire situation, especially given newly-promoted sides Fulham and Wolverhampton Wanderers have spent £170 million between them.
Benitez could decide to walk at any given moment, making it well worth backing him to leave before Christmas at 3/1. Should he go, relegation, priced at 5/1, is highly likely.