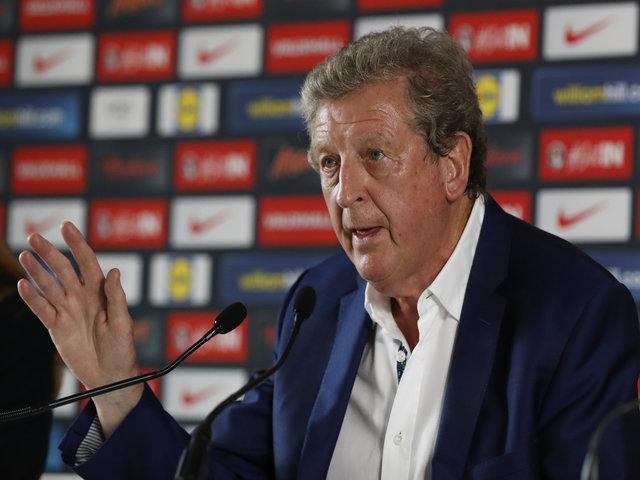 Roy Hodgson would be an intelligent appointment, & is reportedly interested in the role
Alex Keble takes a look at the five best candidates to replace Sam Allardyce as Crystal Palace manager, and back a 14/1 choice to fill the position...
"The defence-first, counter-attacking tactics utilised by both Alan Pardew and Sam Allardyce make Mancini, a classic Italian coach who favours resilient defences and cautious possession football, a decent fit for both parties."
Roberto Mancini - 2/1
The former Manchester City manager's previous successes in England make him an attractive option for a host of Premier League clubs this summer, and the proposition of managing in London could lure him to Selhurst Park. Watford and West Ham United are also reportedly interested in Mancini.
The defence-first, counter-attacking tactics utilised by both Alan Pardew and Sam Allardyce make Mancini, a classic Italian coach who favours resilient defences and cautious possession football, a decent fit for both parties. What's more, his suave, worldly demeanour should mean he gets the best out of a volatile group; the likes of Christian Benteke and Andros Townsend will pay attention in training.
One stumbling block could be Palace's fairly humble finances. There is certainly not enough money for Mancini to create a side capable of challenging for Europe, and after such a lopsided domestic season - in which 15 points separated 7th from 8th - the 52-year-old may wait for a larger opportunity.
West Ham, for example, have the stadium and resources to rub shoulders with Everton in the coming years, while their swanky corporate rebrand is perfect for a big-name manager. Widely reported to favour a move back to England, Palace's pursuit of Mancini rests on the developing situation at the London Stadium. Don't back him to take charge.
Claudio Ranieri - 4/1
The other Italian manager looking for a Premier League club, Claudio Ranieri, is considerably more likely to be given the job. His dismissal earlier in the season was judged as unnecessarily harsh by many, and Palace chairman Steve Parish is among the more patient owners. The prospect of appointing a man who lifted the title just two years ago might be irresistible, but truthfully it wouldn't be a sensible option for either party.
Ranieri is an adaptable coach to a fault; he changed very little after joining Leicester City, and, noting Palace's upturn in form after Big Sam's arrival, he will probably do the same in west London. The Palace squad has a flimsy identity and without ruthless coaching, will quickly lapse back to their old ways of careless defending.
Leicester's fairytale was just as miraculous for their manager as it was for the players. Ranieri has a mixed managerial record across the last decade, with his 2016/17 woes reminding us that the previous season was a wonderful, inexplicable anomaly, with perhaps the exception of the job he did at Monaco.

That being said, his recent experience with another counter-attacking team makes him the most obvious prospect from a pretty uninspiring bunch of options. Back Ranieri to get the job at 4/1.
Marco Silva - 4/1
Silva's reputation in England is very high following Hull City's dramatic revival under his management, and after Porto talks cooled he is back in contention for the Palace job. As with Mancini, the club may find it difficult to lure him to London given interest from West Ham, Watford and Southampton.
The Portuguese' attacking football was commendable at the KCOM but clearly naïve on the road, which might make the usually-cautious Parish steer clear of Silva. However, rarely do midtable clubs get the chance to sign one of the hottest young coaches in Europe. The most likely scenario is that he will be offered the job and will turn it down. Don't bet.
Roy Hodgson - 14/1
The most recent man to suffer the curse of the England job hasn't managed in football since, and yet Roy Hodgson has a magnificent record at midtable Premier League clubs. He is by a distance the most experienced candidate available - and is reportedly interested in the Palace job.
Both Fulham and West Bromwich Albion were transformed by Hodgson's tactical knowledge and insightful in-game management, which must surely impress Parish. With a bigger budget at Palace, the 69-year-old would comfortably replicate Allardyce's achievements over the last few months.
Ian Holloway, Tony Pulis, Neil Warnock, Pardew, and Allardyce: Parish has a track record of appointing solid, experienced Premier League managers regardless of their current popularity. Hodgson is well worth a small bet at 14/1.
Brendan Rodgers - 14/1
Another manager who falls firmly into this category is Brendan Rodgers, who is riding on a high following Celtic's undefeated season - and may feel there is nothing left for him to achieve in Scotland.
Opportunities like the Palace job don't come along very often, and as a Scottish Premiership boss Rodgers cannot expect to jump much higher up the pyramid. His success at Swansea and Liverpool will interest Parish, although ultimately it might be too big a clash of styles.
The possession-centric football favoured by the Northern Irishman puts him at odds with every Palace manager stretching back to Holloway - and that didn't end well. It would be nice to see the club plump for Rodgers, but it isn't likely. Don't back.