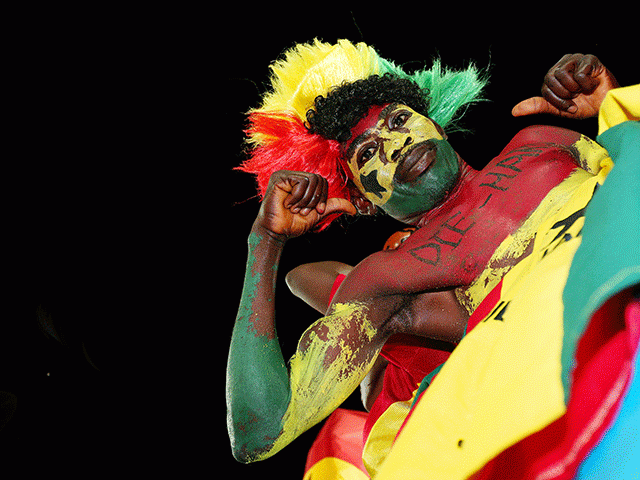 Ghana just need a draw to qualify, and so do Egypt. They play each other!
Dave Farrar predicts Mali will get the better of Uganda, but Egypt v Ghana is simply too close to call...

"Mali will win this, and it won't make us rich, but it at least gives us a bet on a day that it likely to stink the place out in more ways than one."
Egypt v Ghana
Wednesday, 19:00
Live on British Eurosport

Ghana are already qualified for the quarter-finals after two consecutive 1-0 victories, and they can make sure of winning Group D with a draw against Egypt. Given the way that Group C has played out, winning the Group may not be a bonus for the Ghanaians, but they're likely to go for the win anyway, with the chance to eliminate one of their major rivals.

It's been a strange tournament so far for Egypt. They haven't been helped by a couple of awful pitches, and at least they haven't conceded so far, but a return of one goal from 180 minutes so far is poor. I'm still loathe to write them off, though.

Because the draw is guaranteed to qualify Egypt as well as Ghana, it's trading at a mightily short [2.1]. That's a cynical view, but I can understand the logic behind it.

The lack of goals in this Group, added to the view that a draw suits both teams, means that the 0-0 Correct Score is trading at [4.2], Under 2.5 goals is only available at [1.34], and Under 1.5 goals is at [1.93], almost an unheard-of price.

I'm not a great one for recommending "no bet" in a column, but this game has so many sub plots that we as bettors can't possibly know about that I'm afraid that's the route that I'm going to go down this time.

I only ever tip something in a column when I can honestly say that it's a bet that I would place myself, and here I just can't say that. We don't know enough, so let's wait for a day when we do.
Recommended Bet: No Bet

Uganda v Mali
Wednesday, 19:00
Live on British Eurosport 2

With Uganda out, and Mali needing to win to have any chance of going through, there is a bet to be had here. Mali may feel that they're at the mercy of a draw of convenience in the other game, but they'll still go all out to beat a poor Uganda side.

Uganda have offered little in their opening two matches, and that's unlikely to change, while Mali have been a little unfortunate so far, drawing 0-0 with Egypt and losing 1-0 to Ghana. They were both games that Mali could have taken more from.

I see this match in a similar light to the Tunisia v Zimbabwe clash in Group B. One team still in with a chance and the other already with a foot on the plane home. And, put simply, Mali are a better team than Uganda.

Goalscoring is Uganda's problem: they've now failed to score in seven of their last nine international matches, and that's not a statistical quirk - that weakness has been evident in their displays here so far. Mali will win this, and it won't make us rich, but it at least gives us a bet on a day that it likely to stink the place out in more ways than one.

Recommended Bet: Back Mali to beat Uganda @ [1.8]