Graeme Le Saux on the FA Cup: Spurs to progress but it won't be as easy for Chelsea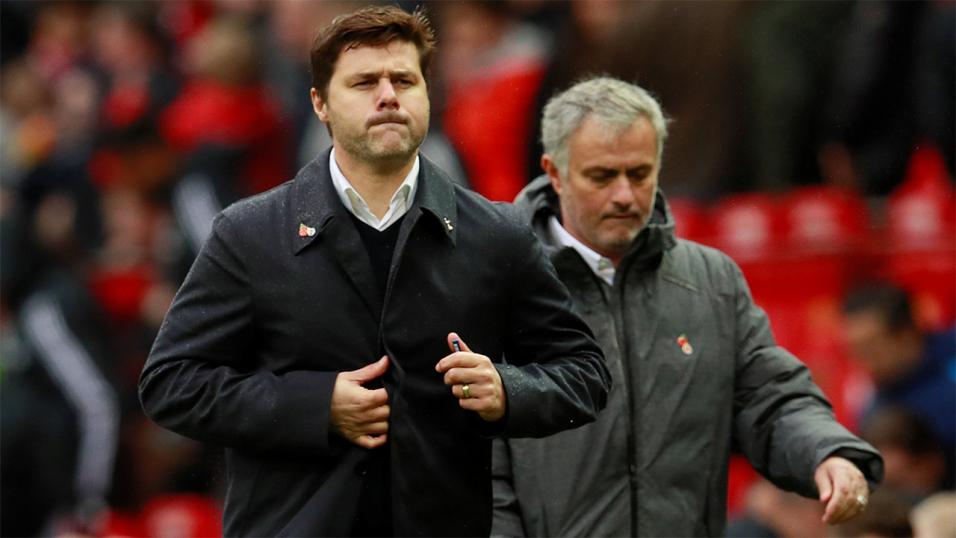 Graeme believes Pochettino's focus needs to be on the FA Cup and not the Champions League
Betfair Ambassador Graeme Le Saux gives his verdict on who he expects to reach the FA Cup Final...
"When it comes to Tottenham, I believe an FA Cup win would be a huge thing for the club and the players right now. I think it's more important than qualifying for Champions League..."
FA Cup victory more important than Champions League for Spurs
Tottenham v Manchester United
Saturday, 17:15
Live on BBC One
I think this game really depends on which Manchester United team turns up. Given that Spurs comfortably beat them in the league at Wembley, Mourinho will be desperate to stop Tottenham scoring first and it would be typical of a Mourinho side to be very disciplined in their approach.
They will probably play tight, keeping players behind the ball including Pogba. But as a fan you just think why-oh-why can't you be a bit more adventurous and show the flair that clearly exists in the team.
United lack identity
It's hard to know what United's identity and style is as a club anymore, and they've had quite a strange couple of weeks. In the game against West Brom they didn't look like scoring until the last minute, and couldn't manage it, but then on Wednesday night against Bournemouth I thought they looked good.
Lingard, Rashford and Martial, with Pogba behind them look sharp and played with real energy, but Mourinho isn't going to pick that team on the weekend, so it will be fascinating to see who plays and how he plays it.
FA Cup would be a real milestone for Spurs
When it comes to Tottenham, I believe an FA Cup win would be a huge thing for the club and the players right now. I think it's more important than qualifying for Champions League as I believe they really need a trophy in the cabinet to cement them as a top side.
It gives you status and an authority and confidence that you are a winning team. It would be a really important milestone for this group of players and the first trophy Pochettino would have won in England. And for the fans it gives you bragging rights and would just be a great finish to the season for them.
First, they've got to get past United and I do think they will. Ironically, they have 'home advantage' at Wembley and after overcoming their Wembley hoodoo, they've made it into a bit of a fortress so I think they will get to the final.
Chelsea can find a way, but it won't be easy
Chelsea v Southampton
Saturday, 15:00
Live on BT Sport 1

Chelsea's form since Christmas has been very poor and if the season had started in January they would be around the bottom half of the table. They've really struggled to show any consistency and that makes it hard to be confident of how they will play this match.
We saw that against Southampton in the league match at the weekend. They were terrible in the first half every, with player playing well below the standard expected of them. Southampton were comfortably winning that match and at 2-0 you thought they would see it out.
The only reason Chelsea managed to come back was that the pressure of the situation got to Southampton. But I think in the league they have so much pressure being near the bottom of the table, but in the FA Cup they've got nothing to lose and won't feel that same pressure if they go ahead.
Southampton a much better side than the league suggests
I've always looked at Southampton this season and thought they were a better team than what the table shows, but they just haven't scored enough goals.
Chelsea are obviously favourites to win the game, but I wouldn't stay they are outstanding favourites and if they turn up with the attitude they did last weekend then there will be an upset.
I was broadcasting in the States during the game and I was really hard on Chelsea and told the viewers that it was an embarrassing first half, that they were just strolling around not looking like they had the desire.
I hope they really feel the pressure this weekend, they need to, they've got a responsibility to play a lot better than they did.
This is a game that will move them one step closer to salvaging their season.
If they finish the season fifth and win the FA cup, while it doesn't really compare to the success they had last year, it's still something to take away and it's a valuable trophy and one to be proud of.
Conte's future is decided, no matter the result
When it comes to how a win or a loss on Sunday will affect Antonio Conte's future at Chelsea, I don't think it will have much of an impact.
I don't think there's any more pressure on him now than there has been in the last few months, and it looks inevitable what's going to happen to him at the end of the season, so what happens now won't make any difference.
The narrative that's been going on for a long time suggests things are not great - but he's just getting on with his job and not thinking too much about his future by the looks of it, which is probably all he can do as it looks like it's out of his control now.

Graeme Le Saux and Andy Brassell on the FA Cup
Discover the latest articles
Read past articles