FA Cup Final Betting: Pouring cold water on the passion of the cup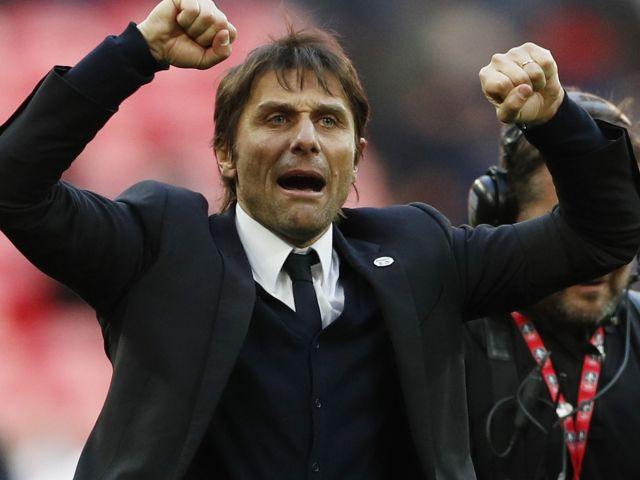 Antonio Conte's Chelsea are facing an Arsenal side in defensive crisis
Stephen Tudor avoids the romance and magic of the FA Cup Final to find a Wembley showpiece that is often anything but...

"Whether it's due to big occasion nerves or a fear of defeat the unfortunate fact is that FA Cup Finals offer up fewer bangs for your buck than its league equivalents."
If recent form and circumstance is taken as read then Chelsea can look forward to lifting their eighth FA Cup this Saturday. The Blues finished off their title-winning season in some style winning their last six games and scoring 20 goals into the bargain. Then there's Arsenal's defence to consider, or rather the lack of it with Laurent Koscieny suspended, Gabriel expected to be unavailable, and Per Mertesacker tentatively returning from a long-term injury.

Looking more broadly at the Premier League era head-to-head record between both sides only strengthens the chances of celebrations in west London: though they are neck-and-neck overall a recent dominance has emerged with Chelsea losing just six times in the last 33 encounters.

All of this point to a famous double achieved in Antonio Conte's inaugural season and further pressure placed on Arsene Wenger for what could legitimately be viewed as his least successful year since he arrived on these shores in 1996.

Yet though the above has plenty of merit it only tells half the story because this is an FA Cup Final, a fixture so unique it has forged its own distinct identity down the years to the point of having its very own form book. Which is why it helps to divert our attention away from the Emirates and Stamford Bridge for a moment and study instead the last 25 years of English football's showpiece event, for the clues in its back-catalogue that hint at what - history suggests - lies ahead this weekend.
A winner in normal time

Throughout the 1980s and into the early 90s the FA Cup Final ground to deadlock producing an astonishing nine games in 13 years that necessitated extra time and a handful of replays. That trend thankfully abated in subsequent years and though the five draws since is hardly a startling statistic it's sufficiently below the norm to indicate that finals these days tend to be concluded inside ninety minutes.

That's not to say that we can expect any comprehensive outcomes when Hazard and co face off against Sanchez and co at Wembley: in the 26 games from the past quarter of a century (the extra match being Arsenal's replay with Sheffield Wednesday in 1993 before the format was changed) on only eight occasions has it ended with more than a single goal deficit. In there too are seven 1-0s that equates to less than one in four.
Which rather depressing news prompts us to...
Expect the expected

The romance of the fixture inevitably evokes childhood memories of unlikely heroes, derring-do, and celebrations that swiftly became iconic. Sadly the cup finals of more recent years have become altogether more drab and predictable affairs with memorable moments the welcome exceptions not the rule. Go on; think of gob-smacking goals or instances of controversy that had neutrals springing from their seat: there was Gerrard's pile-driving late equaliser against the West Ham and Wigan's underdog triumph over Manchester City but really they are desperately few and far between.

The odd exciting blip aside finals in the modern era tend to see the pre-match favourites closely edge out their opponents which makes the 7/1 available for a Chelsea 1-0 win the best of the correct score options.
Goals in short supply

Pouring more cold water on the passion this occasion intrinsically elicits from us all it is worth noting that - judging by previous finals - we're hardly in for a goal-fest. A meagre 57 goals since 1992 equates to 2.1 per game, a ratio that falls well short of the 2.6 per game seen in the previous 26 Chelsea v Arsenal matches across all competitions.

The figure contrasts even more bluntly against the goals that have rained in when Arsenal have played Manchester City (3.0 per game) or Liverpool (3.2 per game) over the same amount of fixtures.

Whether it's due to big occasion nerves or a fear of defeat the unfortunate fact is that FA Cup Finals offer up fewer bangs for your buck than its league equivalents.
Comebacks

Enough with the pessimism and pragmatism however because if there's one aspect where FA Cup Finals have retained their joyful romance of yesterday it's in a continued love for comebacks.

In the past 25 years we've been treated to five such turnarounds in fortunes where the eventual winners concede first but overcome, the most recent example occurring just last May when Manchester United refused to buckle after Jason Puncheon blasted home with ten minutes left on the clock.

End of season showpieces are not unknown to bring out a never-say-die spirit and with Chelsea being deserved favourites the 22/1 on Arsenal/Chelsea in the Half Time/Full Time market represents outstanding value.
11 x 11

The 82 yellow cards handed out in the Wembley sunshine is smack-bang on average at 3.7 per game but the paucity of early baths is a definite anomaly with just three sending offs since 1992.

Whichever side trudges off dejected this weekend is unlikely to have the excuse of playing with a man short.