FA Cup Betting: Value beyond the Manchester giants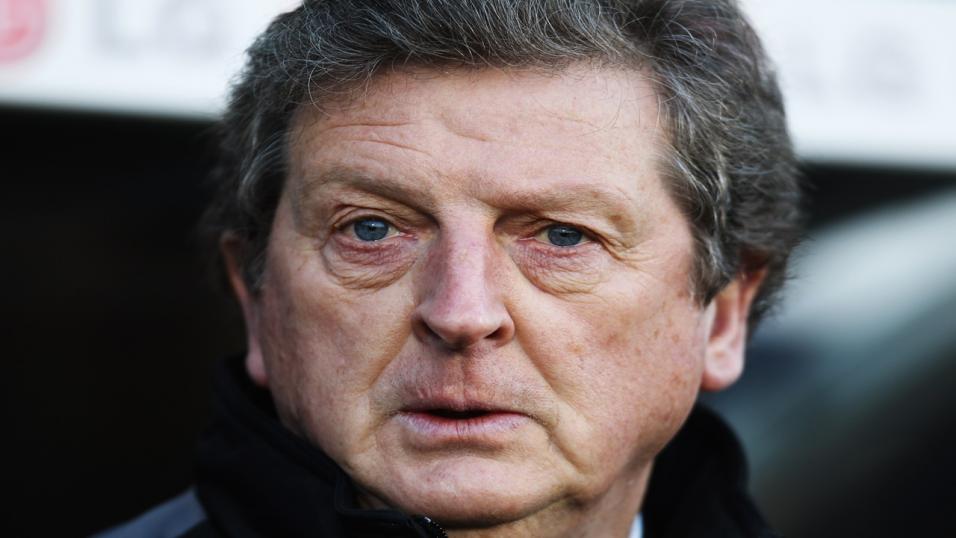 Roy spies history in the making
This weekend's FA Cup quarter finals offers up an open field save for two established oak trees. Looking past them, Stephen Tudor finds a good deal of value and the possibility of romance.
"If this greater ambition makes just one per cent difference when the Eagles visit Vicarage Road this Saturday lunchtime then that matters."
Only twice in the past decade has the FA Cup quarter finals contained just two clubs from the traditional 'top six' and when it's factored in too that the average league standing of the remaining contenders places them rock bottom of the Premier League it's understandable that dreamers are dreaming of an unlikely winner this May.
Could it happen? Goodness knows the cherished tournament is due a bit of Wembley romance with the last unfancied side to go all the way being Wigan in 2013 and before them Portsmouth. Beyond the Latics and Pompey things then get a little hazy with halcyon memories of Keith Houchen's diving header and the Crazy Gang beating the Culture Club.
So perhaps the magic of the cup owes us one after allocating its alchemy largely to Wenger's Arsenal and Chelsea in the modern era? Perhaps it's time once again for the underdog to have its day?
No mere obstacles
Sadly that fanciful notion discounts the pair of behemoths still very much in the reckoning.
The dramatic metamorphosis that has taken place under Ole Gunnar Solskjaer at Manchester United may have encountered a blip at the Emirates but it's still 14 wins and two draws from 18 games post-Mourinho and the Reds will travel to Wolves full of belief and fully revived. What's more they will be desperate to round off a Jekyll and Hyde season with some silverware.
As for Manchester City they have scored an incredible 61 goals across all competitions in 2019 so far, more than twice the amount of their nearest rival. They have the scent of an unprecedented quadruple in their nostrils and have shown time and again they can deconstruct opponents seemingly at will.
These are not mere obstacles to overcome. In fact it would be perfectly reasonable if the two sides in question view the other as their only serious rival with the rest there to be dispensed with.
Of the two, United represent the best value with 7/2 available on a record-equalling 13th FA Cup success.
Pedigree
That's the bad news. The good news is that with a - hopefully - sun-drenched final shimmering on the horizon 75% of this year's remaining participants have only won three League Cups between them in the last half a century. The chances therefore of a fairy-tale cup triumph mirroring the achievements of Wigan, Coventry and Wimbledon are numerically and unusually high.
Determining who that might be from Brighton, Crystal Palace, Millwall, Swansea, Watford or Wolves leads us to cup pedigree because how often do we see sides put together a terrific run only to come unstuck when Wembley beckons. Indeed Brighton and Swansea both reached this advanced stage last term and each, in their own way failed to give a decent account of themselves.
Surprisingly, the club with the best track record at the business end of this tournament is the lowest ranked of the six. Millwall may have been walloped 6-0 at White Hart Lane the season before last in a quarter final but that was as a third tier outfit. As a Championship side they famously reached the final in 2004 while additionally progressing to the semis six years back.
"Cup football suits us because of the way we play. It can be frantic," Lions boss Neil Harris said recently. Everton can certainly attest to that.
Millwall are 13/5 to maul Brighton at The Den this Sunday. For the more optimistic they are 50/1 to better their feat of 2004.
Strength of intention
With Wembley just a victory away we can reasonably expect full strength sides almost across the board this weekend and this despite three of the clubs being mired in relegation worries.
Looking back on previous rounds however reveals a disparity in how much each club has welcomed their cup adventure and by extension - perhaps - how motivated they will be in the days ahead.
Watford's Javi Gracia was criticised for selecting a weakened line-up for their third round tie against Newcastle but this is balanced out by the Hornets resting key players last week in preparation for Saturday's clash with Crystal Palace. Against QPR in the last round Gracia picked five players who have appeared 20 times or more in the Premier League this season, the same scant number as Brighton did to get to this point.
Wolves meanwhile went with six 'first teamers' for their fifth round win which somewhat contradicts Nuno Espirito Santo's insistence that he makes no distinction between competitions and simply goes 'game by game'.
It is in fact Crystal Palace who has most shown their intention throughout with seven established stars creating a gulf in class over Doncaster in the previous round. Roy Hodgson further hinted at Palace's desire recently when he stated that winning the competition would be the 'highlight' of his long and distinguished career.
If this greater ambition makes just one per cent difference when the Eagles visit Vicarage Road this Saturday lunchtime then that matters.
Crystal Palace are a tempting 14/1 to win their first major honour at the season's end.
Form however does not
Proving one of the oldest clichés true league form is almost irrelevant when only a handful are left in a knockout tournament.
Since 2014/15 the sides outside of the top six who have progressed past the quarter finals did so with a collective form sheet of seven wins, four draws, and 21 losses while the most recent five all lost their preceding league fixture.
Palace's 2-1 reverse at home to Brighton last week therefore should not overly concern them for the same reason that Brighton's win should not overly concern Millwall.
All that counts is who turns up on the day. Who holds their nerve and dares to dream.