Dimitar Berbatov: United v Spurs is a huge game for both clubs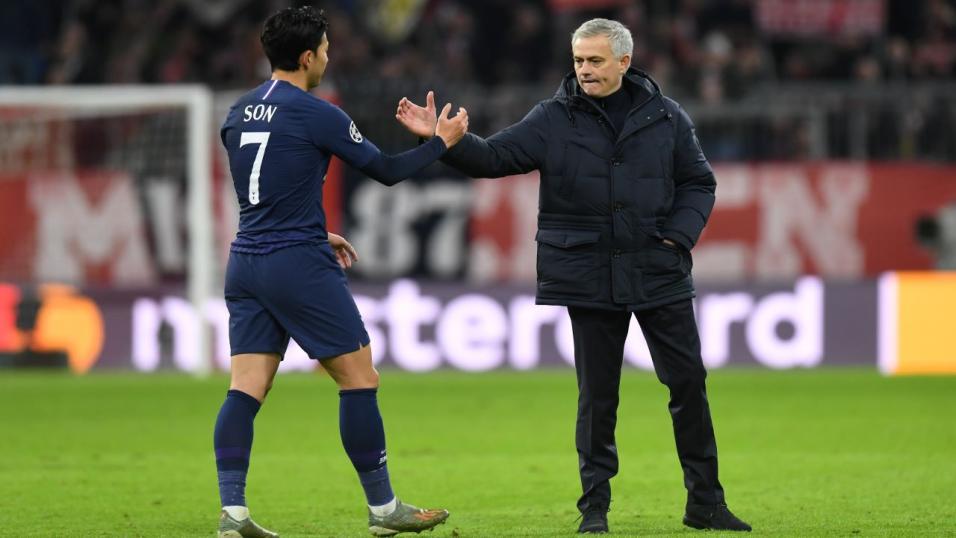 Son could be back for Mourinho's Spurs on Sunday
Betfair Ambassador Dimitar Berbatov discusses Manchester United and Spurs' attacking quality ahead of Sunday's Berba derby. He also sympathises with Eric Dier over his, err, mishap...
"De Gea is still one of the best keepers in the world and he has a lot of time left. He has saved the club so many times, and has been a tremendous servant..."
Sunday's match at Old Trafford is so important for United and Spurs. They both have weaknesses and their strengths lie in attack. Spurs have Harry Kane, and Son will possibly be fit for the weekend which would be a huge boost.
Spurs are progressing nicely, I fell asleep at 5-2 last night and woke up to 7-2! When you score seven goals, no matter who it is against, it is a huge confidence booster going into the weekend.
For United, Anthony Martial, Mason Greenwood and Marcus Rashford are all world class. Sometimes, though, this isn't enough - you can have amazing players but lack chemistry and consistency. Both of these teams have a way to go to reach the level of Liverpool and Man City.

Spurs definitely need Gareth Bale as soon as he is fit, but you must ask the question - how will this period of no games affect him? How long will it take for him to get used to the tempo of the league? He needs to stay healthy, he has had injuries, and this is a priority for him. He still has that winning mentality, though, and that counts for so much. When he left Spurs he was a boy, he comes back now as a man and a serial winner.
Let's hope for no VAR controversy
I really hope that there is no VAR or handball controversy in this game, so we can just focus on football. It will always be a debate in football, and I'm not sure how we can stop people arguing about it. Your argument all depends on what side you are on, though in fairness to Steve Bruce he said last weekend that it was not right when his Newcastle team were awarded a penalty against Spurs.
Handball in the box in football has always been a penalty, even before VAR, so how do you find a solution? You will always have someone who is not happy, but as I say hopefully going forward we can just focus more on football.
I feel for Dier - sometimes you need to go!
I saw Dier running for the toilet last weekend, it was hilarious! I can fully understand and sympathise, sometimes you just need to go! For him to leave the pitch, he must have had to go very badly. He should just approach it with humour, and if the game goes well for you, people will laugh after.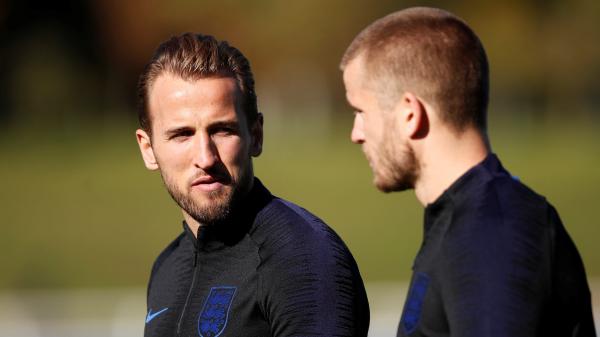 Look at Gary Lineker, people are still talking about his incident at Italia 90! From the serious side of things, sometimes you will have a bad tummy and just need to go, it is better out than in.
De Gea is still number one
For this weekend, I see rumours that Dean Henderson may replace David de Gea. I do like Dean. He has made some great saves in his career, he has a great mindset, and he will replace de Gea eventually.
For me though, de Gea is still one of the best keepers in the world, and he has a lot of time left for a goalkeeper. He has saved the club so many times, and has been a tremendous servant, and he can still start games for now at least. He has great competition in Dean, and that should help him push on, but I don't think now is the time for a change. He is under huge pressure, as if he makes one or two mistakes, people will begin to talk.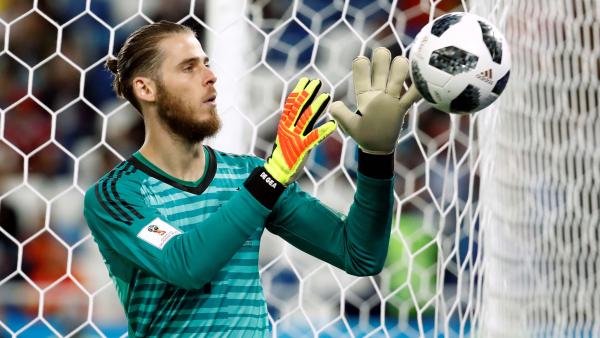 Maybe Dean will get his chance in the Cup, or in Europe, or maybe it will be this weekend, but this level of competition is good for the club. Keepers are like their own little family within the family of a club. They train together, eat together, talk together, and to have two keepers of such quality at United is a very good thing, and that's without even mentioning Sergio Romero - my old Monaco teammate - who is phenomenal too. This is the sad part for goalkeepers - you can be brilliant and still not play. Romero is the best example, he could play in most teams, but at United he is number three.
United must try to sign a defender
Before the window closes on Monday, United need to strengthen at the back. They are vulnerable at the moment, making mistakes that are coming from tactical errors, like poor positioning and awareness. They are reportedly still trying to sign Jadon Sancho but it is at the back where they really need reinforcements.
United are in for a tough Champions League campaign. PSG are probably favourites in their group right now, but if United stay focused, they will do fine and qualify for the knockout stages. It doesn't have to be a group of death.
City have been favourites to win the Champions League for three years now and have yet to do so, so they have something to prove. They need to up their game a lot, they conceded five goals against Leicester last weekend and that is not good enough.
Pep is in the last year of his contract and he will do everything in his power to win the Champions League. He will be under some pressure now with how much money he has spent. The biggest pressure on Pep will come from himself. European glory is what every club craves, and Pep will want to be the one to bring it to City.
For the money they spend, silverware every season must be a given, not something to hope for. Money is not always the answer in Europe. Quality alone will win in the domestic league but in the Champions League it is different. Different football, different referees, different rules, different clubs. It is a big culture shock for clubs and some players. But every year is a new year for City, and they will hope this year is their year.


Messi and Ronaldo aren't finished yet
It was great to see Lionel Messi and Cristiano drawn together once more, although they are not getting any younger! This is life, and this is football, and still it is great to see these two legends come together.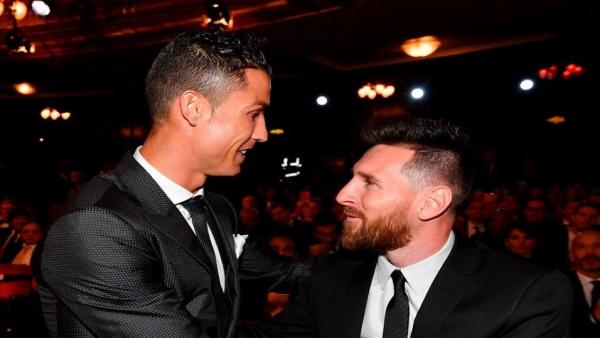 We live in the Ronaldo and Messi age, and the competition between them goes to a new level. Messi has gone through a difficult summer period, Ronaldo in the meantime continues to just score many, many goals. How much longer they go will come down to both individuals. How you have carried yourself as a professional will dictate what happens, your body gets used to the high level of fitness. Look at Ibra, still scoring at 39 no problem, and I know what Cristiano was like at United and how he took care of himself.
It will be up to the Messi and Cristiano how long they go on for. Both love football very much and will want to play as long as they can. When they stop playing, it will be one of the saddest days in football history.
Some day Cristiano may decide 'enough', and we may be very sad, but I hope it will not come for a while yet. If he feels okay, if he keeps scoring, then why stop? His name alone is a brand, he will never struggle for a team to play for. Young players can learn so much from him and he shows that football isn't always about age.
Discover the latest articles
Read past articles