Dimitar Berbatov Exclusive: I fear Liverpool and Spurs have too much to do
Son Heung-min will be a key player for Spurs at Ajax on Wednesday
Betfair Ambassador Dimitar Berbatov looks ahead to a huge week of European football with four Premier League clubs one game away from a final...
"We shouldn't forget, though, that Spurs were missing some vitally important players last week - most notably Kane, Son, Winks and, at the start at least, Sissoko - so we'll see how much better they are with at least a couple of those players back."
History tells us the Liverpool tie is not over
Turning around a 3-0 deficit is obviously a big ask, but Liverpool have had plenty of these sort of nights at Anfield over the years and if they can score in the first 10 or 15 minutes, then anything can happen.
The atmosphere is going to be unbelievable, Jurgen Klopp will be going mad on the touchline and we know that Barcelona can fall below their high standards in away games - the Roma Champions League tie last season being a perfect example.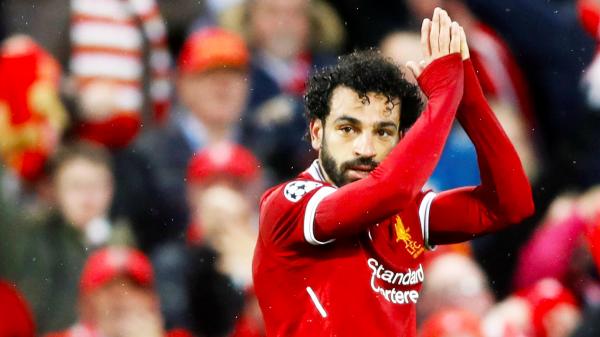 Mo Salah and Roberto Firmino being out is a big blow for Liverpool - and I feel for them on a personal level, missing a game of this magnitude will be devastating - but they have players to fill their shoes and Klopp knows how to inspire his troops.
I do think the Reds will win on the night but I can't see them doing enough to qualify - they will regret missing so many chances to score a vital away goal last week.
Of course, the fact they were able to create those chances will give them confidence for the game; putting them away is the hard part!
Tottenham need to step it up - massively
I was surprised at how tame Spurs were in the first half an hour of the home leg last week, they just let Ajax play and the Dutch are not a team you want to do that against. They are fearless, with an unbelievable style of play, building attacks with vision and dangerous passes; simply a joy to watch.
Tottenham have a very difficult job on their hands now and, if they approach Wednesday's game in the same way, they will have real problems.
We shouldn't forget, though, that Spurs were missing some vitally important players last week - most notably Kane, Son, Winks and, at the start at least, Sissoko - so we'll see how much better they are with at least a couple of those players back.
Having Son Heung-min back in particular is a big boost and we know that Spurs have the quality on their day to beat anyone but I fear this will be a step too far against a top-quality Ajax side.
Going down to nine men at Bournemouth just highlighted the tension and nervousness that Tottenham have suffered from in recent weeks. To be a top team, you need to know how to be clever, to not lose your cool, not to concede in injury time - this is what they need to fix.
Spurs have all the ingredients to be a top team, they just need the consistency - it's what Liverpool and City have shown all season and is the reason they are challenging for the title.
Expect an all-London Europa League final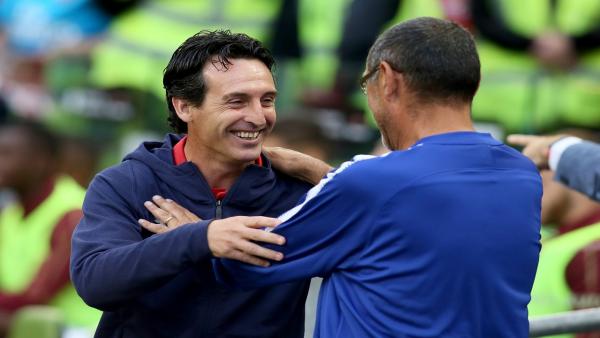 Like their north London rivals, Arsenal have been so inconsistent this season and their recent results in particular have been so disappointing. No disrespect to any of these teams, as they all have quality, but to get one point from games against Crystal Palace, Wolves, Leicester and Brighton isn't good enough.
It means that Champions League qualification now comes down to winning the Europa League. They made a good start by beating Valencia 3-1 in the home leg but Thursday's game will be difficult; the way Arsenal have been going in their away games, you look and wonder 'what the f*ck is going on?!'
Arsenal will need to be smart and look to use their pace on the counter attack. Valencia will have to come forward so the likes of Aubameyang and Lacazette (if both start) should have their opportunities. A nervous night awaits but I think they will just about prevail in the end.
It should be a more comfortable night for Chelsea who should have more than enough to beat Eintracht Frankfurt at home and this will be an all-Premier League final, which will be great for English football.
It will also be good for both Unai Emery and Maurizio Sarri who have faced plenty of criticism this season. It's easy to carp from the sidelines, but people don't realise what a stressful job being a manager is, and a European trophy at the end of the campaign will be a major achievement for whoever gets it.
Destiny may be with Man City
What a strike from Vincent Kompany last night! If I was on the pitch, I would have been screaming for him to pass it - 'what the f*ck are you doing?' - and I don't think he even expected to score, but it was an unbelievable hit, two keepers couldn't have saved it.
To have your most experienced player and captain step up and pull something like that out of the bag really was a magical moment, and it showed that destiny might be on Manchester City's side (although Liverpool have had their moments this season).
It means the title race goes down to the last day - which gives me bad memories of the 2012 season, when City pipped us - and it's going to be unbelievably tense.
Dimitar will be back later in the week with a full preview of the final weekend of the Premier League season
Discover the latest articles
Read past articles