Dimitar Berbatov: It feels wrong to be celebrating a Manchester United draw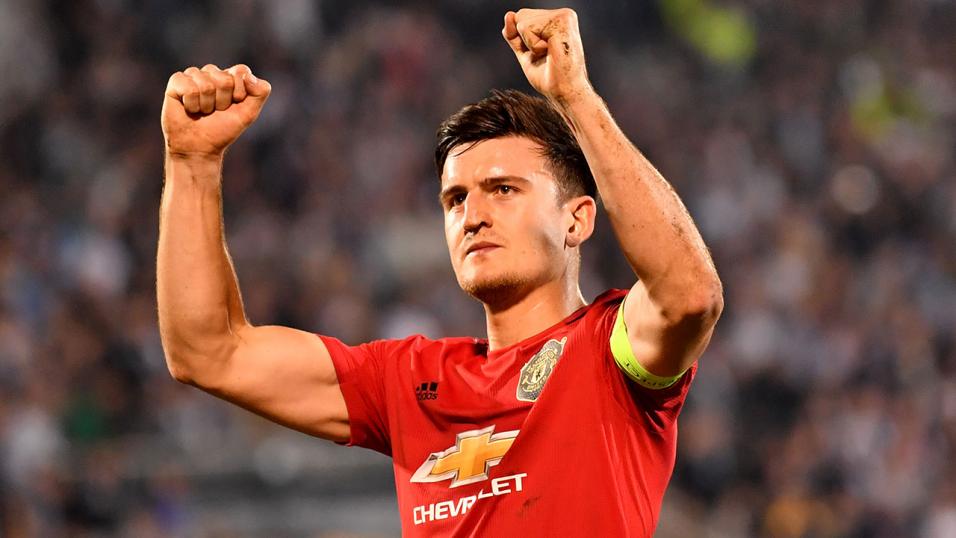 United will qualify for the Europa League knockout stages if they win their next home game.
Dimitar Berbatov thinks Manchester United should avoid checking the table if they want to bounce back and that Tottenham need confidence at Anfield...
"We all know where Manchester United are in the table at the moment, and let me tell you, nobody wants to see them there. It makes me feel like s***."
United's standards have slipped
To be happy and smile that Manchester United have drawn and won a game, feels a bit wrong. The United standard is to win every game and now we are celebrating and trying to make one draw and a win as a big positive. They are a long way from going the way that everybody wants them to go, winning games and getting the three points consistently.
There were lots of positives to take from the draw against Liverpool, you could tell they were really up for it, you can see it in the way they pressed. Unfortunately, it finished in a draw with that goal at the end of the game. Overall, it was a good game for United and it was a shift in gears in terms of intensity.
Their win in the Europa League was a sign of how you need to do things; one goal, three points. Thank you very much.
Even if they didn't show the type of game that everyone was expecting, the one goal was enough and it was an important game against a difficult opposition in a difficult stadium. They got the job done, you are going to have games like that purely because the opposition doesn't allow you to play. The atmosphere in the stadium makes things tricky, so when you have a chance to score you do it and that's enough for you for the three points.
Partizan gave them a game and they made it difficult. When you have a lot of games in the space of a week you need to know how to save your strength as well and a couple of the young boys made a really strong impression which makes it even more precious for them to be part of a winning game and it's a great experience.
United players should avoid checking the table
We all know where Manchester United are in the table at the moment, and let me tell you, nobody wants to see them there. It makes me feel like s***. I don't think anybody connected with the club will want to check the table at the moment, when you see a team with the calibre of United, one of the biggest clubs in the world, and you see where they are in the table, it is crazy to think how times have changed.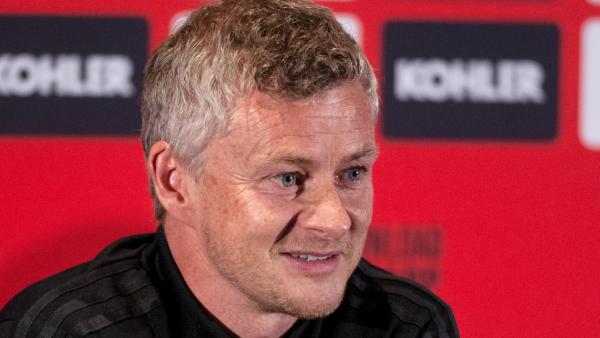 The players will know what position they are but I don't advise them to look at it because it isn't going to make them feel any better. On the other hand, you could say 'come on boys, look at where we are - do we deserve to be here?' Maybe with some of the performances they have produced they deserve to be there and especially if they continue like that. But if they play the way they did like against Liverpool, with aggression and getting in the oppositions' faces, then things will improve.
I've said it before, but it's not too late to turn things around. Okay, don't be looking at first but fourth isn't far off and there is time to get there. They must continue picking up the points, starting with three this weekend against Norwich.
Wrap Martial in cotton wool
It was great to see my mate Anthony Martial get on the score sheet on Thursday night. When you have been out for so long, things are tough. When you are injured you watch your mates train and you are with the physios, you see them putting their boots on, heading out on to the pitch and this can make you depressed.
You get all these feelings that rush to your head, you want to get back as soon as possible and this can lead to mistakes. Yu could go out there when you're not quite ready and you could get injured again. So, it's really important to time right the moment you come back.
In the case of Martial, to get going again and get a goal will give him even more confidence, especially for a striker. But like any other player, the most important thing now is to stay fit. The last thing he and the club needs is to pick up another injury.
Spurs can take confidence into next big test
Before Tottenham's Champions League match, I saw photos of the guys training, they all had smiles and were in a good mood, which means Pochettino knows how to lift his players before games and we saw the result that followed.
It was a great result for them that will lift some pressure, but one game finishes and another one awaits. They now have another big test against Liverpool and it is important for them because they can't afford to have any more games like they had against Brighton or Bayern Munich, they need to know how to be pragmatic and just win 1-0, defend well and get the three points.
Liverpool, along with Man City, are one of the best teams in the world at the minute and they will be in their faces straight away at Anfield with Mane, Salah, Firmino and everyone behind them, they are going to run like crazy and pressure them, so they need a good plan to approach that game.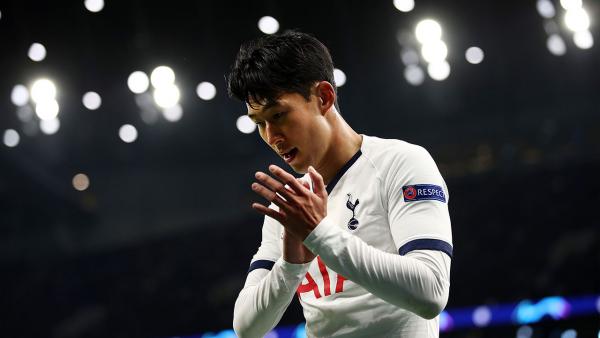 The Reds' are favourites but Spurs have shown before how they can play against the best teams and I hope that will be the case. As difficult as it seems, they will get their chances.
Crucial to silence Anfield early
Anfield is a great stadium to play at, it is really intense because the fans are so close to the pitch and they can make your life miserable.
That closeness of the fans can make the pitch seem so small, it's in your head but sometimes it feels like you don't have time to breath on the pitch, you take the ball and think you are alone then all of a sudden someone tackles you and you're in the air. They support their team and from time-to-time you can feel intimidated. If you're not ready mentally it can be a challenging game but if you prepare well and you have experience from games there before, you go there and just play.
You can silence them with a goal and possession in the game, it's crucial that Spurs do that. It's difficult and you need to know what to do on the pitch because the manager can scream as much as he likes but I don't think anyone will hear him. You need to be your own captain and leader, and the other ten players need to think the same way and know what to do in every situation, don't wait for someone to tell you what to do. Liverpool are going in the game with their confidence sky high and who can blame them, they know their fans are behind them and they can make a mistake, they are coming from a great run of results and the fans appreciate that.

The Betfair Trader's View - Alan Thompson
Every weekend, Betfair trader Alan Thompson adds a bit of betting flavour to Dimitar's column by picking out his best back and lay bets from the Premier League.
Back Brighton to beat Everton at 2.942/1
I have to admit to being a little bit confused as to why Everton are favourites to win this match. The Toffees have accumulated one point so far on their travels from four away games at Crystal Palace, Aston Villa, Bournemouth and Burnley, and in three of those games they failed to score.
I think Brighton are a better side than their current league position suggests. They took the lead against Aston Villa last week before losing 2-1 after Australian midfielder Aaron Mooy was sent off after 35 minutes and the week before that they hammered Spurs here 3-0. I've been impressed with the Seagulls, who have been playing some good football all season under Graham Potter and I think the 2.942/1 is a more than fair price for the home side.
After four defeats in a row Marco Silva's side desperately needed the win over West Ham last time out but, on the road, they have only won one of their last nine and only managed to score in two of their last seven.
Lay Over 1.5 and Over 2.5 Goals in West Ham v Sheffield United
The Blades will travel to London full of confidence, after beating Arsenal 1-0 at home last week and with an unbeaten record on their travels this campaign (only Liverpool can boast a similar record). Chris Wilder's side also have another thing in common with Liverpool; they have both only conceded three away goals.
That sturdy defence has seen just two of their opening nine Premier League games going over 2.5 goals and that's where I see the lay value this week.
The Hammers started the season well but they have just fallen off the pace a bit lately, they are without a win in their last four in all competitions and lost their last home game against Crystal Palace (1-2). Manuel Pellegrini will be desperate to get back to winning ways but I am not sure this will be an easy afternoon for the home side.
I was tempted to take on West Ham in this one but at 2.186/5 they are a little bit bigger than I would want to lay them at. Instead, I think Sheffield United will try and frustrate their opponents and I can see a low scoring encounter.
I feel more confident about taking on the goals than West Ham and will therefore be splitting my stake, laying Over 1.5 goals at 1.321/3 and Over 2.5 goals at 1.9310/11.