Betfair Ambassador Profile - Dimitar Berbatov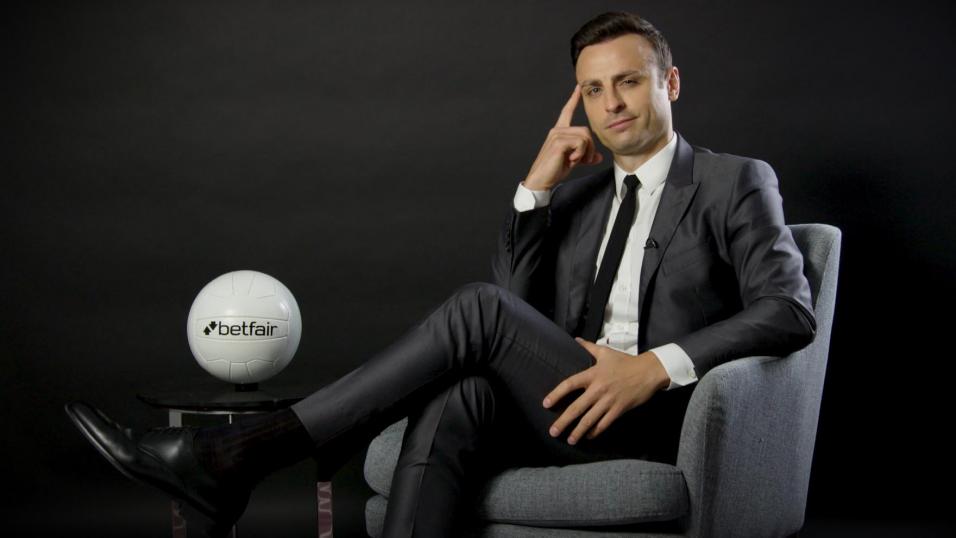 Betfair Ambassador Dimitar Berbatov is a Premier League and Golden Boot winner with vast experience of football in Europe. Loved by fans and fellow-pros alike, his weekly column is a must-read for bettors.
Dimitar Berbatov was one of those enigmatic football geniuses - like Eric Cantona and David Ginola before him - who make playing the game into an art form. The Bulgarian striker captured fans' imaginations with his creativity, graceful passing and explosive finishing. At Manchester United, fans were occasionally frustrated by what looked like an unwillingness to track back, but as the man himself said in a recent column for Betfair: "Special players save their energy for the exact right moment."
Mention Berbatov to fans of United, Tottenham, Fulham, Monaco or Bayer Leverkeusen and they light up, recalling moments of magic from his time playing for their clubs. Not since Histro Stoichkov had Bulgaria produced a footballer who could claim to be among Europe's best but, when Berbatov signed for Spurs in 2006, it was obvious that the young striker, who began his career at CSKA Sofia, was a huge talent. In two seasons, he struck up a partnership with Robbie Keane, became a fan favourite thanks to his memorable goals and prompted Sir Alex Ferguson to pay a huge sum to sign him for United on a dramatic transfer deadline day in 2008.
Anyone who scores a hat-trick against Liverpool at Old Trafford is an instant United legend. The fact that the second of Berbatov's strikes against the old enemy in 2010 was a bicycle-kick is a reminder that all his achievements were completed in style. Of his four seasons with United, the 2010/11 campaign was Berbatov's best, perhaps the greatest of his career, as the Red Devils won the Premier League title and the Bulgarian took the Golden Boot. It was a campaign in which he scored three hat-tricks.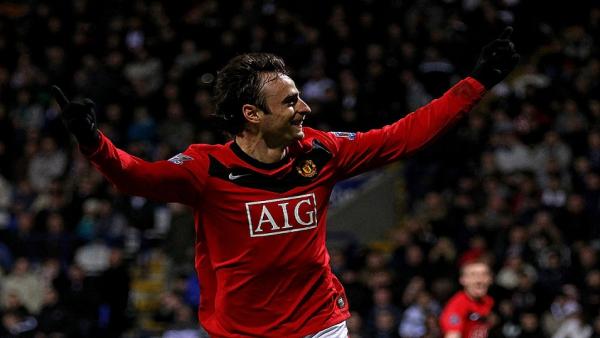 It's important to remember that Berbatov wasn't just about scoring: he was also excellent at creating chances for teammates and the first thing he did on his United debut at Anfield in 2008 was play a pinpoint cross in to set up Carlos Tevez to score.
Following a fruitful couple of seasons with Fulham and one at Monaco, Berbatov had spells playing in Greece and India before hanging up his boots in 2018. He played 78 times for his country and scored 48 goals, making him Bulgaria's all time top goalscorer. As a two-time Premier League title winner, with two League Cup medals and a Golden Boot, who played in two Champions League finals (for Leverkeusen in 2002 and United in 2009), Berbatov's achievements as a player were immense.
And yet, as with Cantona, part of his charm was that you always got the impression Berbatov knew there was more to life than football. With his slicked-back hair, louche dress sense and occasional off-season cigarettes, Berbatov looked like a guy you'd be more likely to read about on Pitchfork than ESPN. Today, in a complicated world where players need to be woke off the pitch at the same time as focused on it, it's obvious he was ahead of his time.
All of these qualities make Berbatov a dream ambassador for Betfair. His experience and vision mean he can make sense of the modern game for punters. In his weekly columns for this site, he never utters a platitude and always calls it as he sees it. Whether he's talking about the Premier League title race, explaining what it's like for players caught up in the madness of the transfer market, or opining on the latest VAR controversy, you always want to know what Berbatov thinks. Never miss a column.

Discover the latest articles