Leeds United Next Manager: What the Yorkshire giants can expect from odds-on favourite Bielsa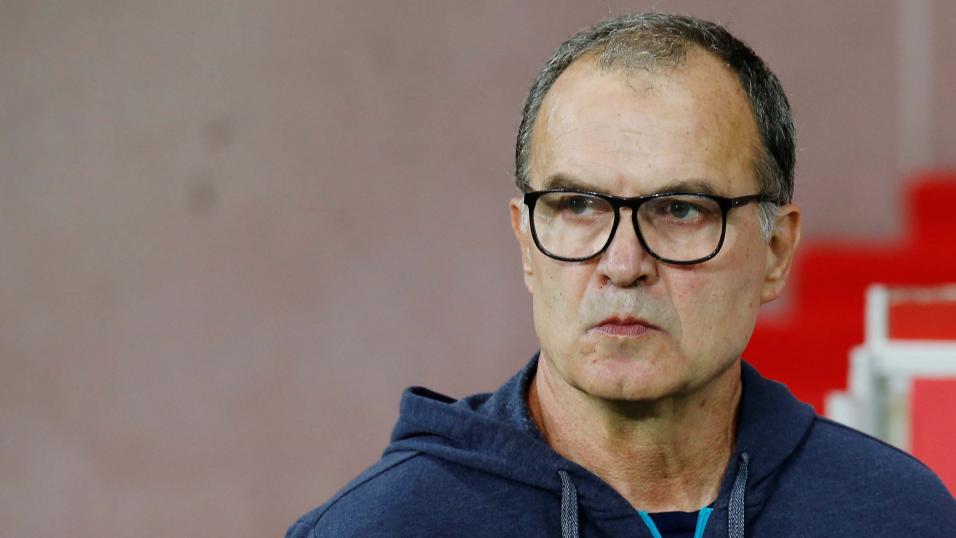 Bielsa's chaotic methods might not work in the Championship
Marcelo Bielsa is short odds-on to be the next Leeds manager but Alex Keble suspect the Argentine won't last a full season at Elland Road, if he gets the role...
"As a man whose revolutionary tactics were a huge influence on Mauricio Pochettino and Pep Guardiola, from one perspective Bielsa's appointment is a coup for Leeds and their new owner Andrea Radrizzani."
It isn't unusual for Marcelo Bielsa, football's most celebrated idealist, to be linked with high profile jobs in English football, but usually the romantic allure of appointing the Argentine is outweighed by the maverick chaos he brings to the role. It is perhaps fitting, then, that the first club to overlook the often calamitous - and always exhausting - impact of Bielsa is Leeds United, a club that seeks melodrama like no other. It is, for the neutral at least, a match made in heaven.
As a man whose revolutionary tactics were a huge influence on Mauricio Pochettino and Pep Guardiola, from one perspective Bielsa's appointment is a coup for Leeds and their new owner Andrea Radrizzani. However, even the Argentine's most successful ventures have usually ended badly, with his ultra-demanding methods exhausting the players. He is the innovator who paved the way for others to succeed; individually, his trophy cabinet is pretty bare.
Here's what Leeds fans can expect from Bielsa:
An exciting, high-pressing 3-3-1-3
Bielsa is renowned for his uniquely complex attacking tactics that, inspired by Dutch Total Football of the 1970s, demand highly intelligent movement, positional fluidity, and (somewhat paradoxically) improvisational football borne from uber-intense tactical training sessions. His manic high-pressing system gave birth to the now mainstream tactics of the Premier League; Bielsa is the archetype of modern attacking football whose pursuit of perfection make his philosophy look like parody.
His 3-3-1-3 is choreographed chaos. The most well-known instance was during a successful spell in charge of Chile, in which he instigated a thrilling brand of football that his disciple Jorge Sampaoli then used with great success in the 2014 World Cup. Bielsa used this formation at Marseille and Athletic Bilbao, who reached the Europa League final and Copa del Rey final under his leadership.
It is never dull. Leeds fans can expect near-constant tinkering mid-match, crazy tactical adjustments, and a directness to their attacking play that allows for blistering counter-attacks when the ball is won back. Leeds will need to find highly intelligent midfielders who can exploit and dominate space, transitioning rapidly between possession football and sucker-punch breaks. However, Bielsa's tendency to promote youth players and retrain first-teamers means Leeds won't necessarily have to spend a lot of money on new faces.
An intensity that will inspire, then exhaust, the players
At may of his former clubs Bielsa enjoyed initial success...soon followed by a spectacular plummet down the table. Both on the training ground and in the dressing room Bielsa is ridiculously demanding, with punishingly long sessions (on the field and in the classroom) initially inspiring squads - until the novelty wares off.
Leeds will be hoping for a fast start under Bielsa, because it won't be long before things start to turn sour as his passionate speeches and aggressive demeanour become tiresome. This is particularly worrying given the Championship's gruelling schedule. A 46-game season, with multiple midweek rounds, is not suited to a high-octane pressing game, and Bielsa will have much less time than he would like to work on his tactical dossiers.
Clashes with the owner over his process
Judging by his first 12 months as owner Radrizzani isn't a patient man. Garry Monk unexpectedly resigned last summer after finishing seventh, citing the board's unwillingness to commit to the Welshman's long-term project. This is a pretty serious concern for a man like Bielsa, who appears to value the process and aestheticism of football over results. The Argentine will not be given the time he needs to dramatically reshape the squad, a situation that evokes memories of his most recent job. Lille's team was more or less gutted by Bielsa when he first arrived in France; he was sacked within six months.
More worrying still, Thomas Christiansen was sacked by Radrizzani in February 2018 after a run of poor results despite having started brightly at Elland Road. Such impatience is hardly a good sign for Bielsa, whose sides traditional go through extended periods of poor form when legs - and minds - begin to tire.
It would be a big surprise to see Bielsa still in charge of Leeds by the start of the 2019/2020 season; of their last eight managers only one, Monk, survived an entire campaign in charge. Bielsa at Leeds will definitely be entertaining, and it might even see an initial surge into the top six, but what the Argentine needs is a cohesive dressing room and a patient, understanding owner. Those are not conditions one associates with Leeds United.