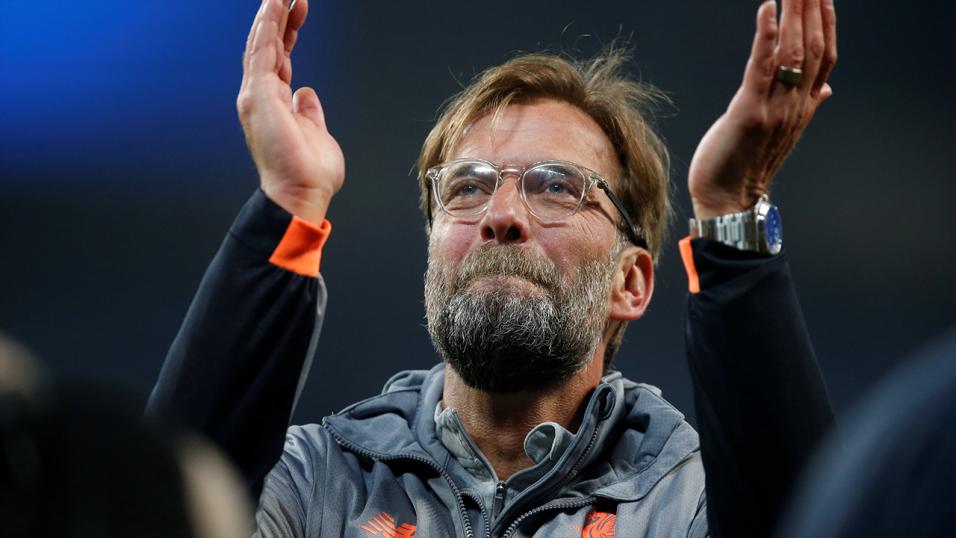 Graeme believes the Champions League is there for the taking for Liverpool
Betfair Ambassador Graeme Le Saux gives his verdict on the chances of both Liverpool and Arsenal after their respective draws in the Champions League and Europa League...
"I think if we get a Liverpool v Real Madrid final then Real will be very scared and I have no doubt Liverpool could do it."
Liverpool v Roma - Klopp's side are the team to beat
If we rewind to the tie against City I went out on a limb and said whoever wins that will be favourite to lift the trophy, irrespective of other results, and I stand by that now - I think Liverpool are the team to beat.

The fact that Liverpool blew City away in the first leg, playing with such style and then when under a lot of pressure this week, stayed so composed for the win, means they are the form team in my eyes.
They were magnificent and their campaign was summed up by that Mo Salah goal - they showed composure and so much self-belief and I think they will go into the semi-finals feeling very confident of going through to the final.
However, while they've got the draw they probably wanted and you feel Bayern Munich or Real Madrid may have presented a tougher challenge, Liverpool have to - and I'm sure they will - look at Roma as a big threat.
They are by no means easy opponents, and what they did to Barcelona shows that they can't be written off and have the ability to come back as well if they are down.
Perhaps the only thing to be wary of for Liverpool is how big this is for the club and for Klopp - they have to make sure they don't get spooked by the size of the reward and lose the attitude they've had the whole way through.
However, they are the in-form team of the four - Bayern Munich didn't pull up any trees in the second half of their quarter-final, while Real Madrid were taken right to full time by Juventus. Liverpool were the most convincing by far.
I think if we get a Liverpool v Real Madrid final then Real will be very scared and I have no doubt Liverpool could do it.
The only caveat of course is Cristiano Ronaldo - obviously he can do seemingly impossible things and he is capable of being a one man team if needs be, but Liverpool are playing better as a team and I think the trophy is theirs for the taking.
Arsenal v Atletico Madrid - Gunners face an uphill battle
I think Arsenal are the complete opposite of Liverpool - they don't really believe in their game plan and they are a bit spontaneous without much structure.
They rode their luck against CSKA and there was a chance they could have gone out. You think when they come up against Atletico Madrid their flaws will be exposed and they won't get away with the way they've been playing.
They're really lacking any identity and they will be playing against a team that is all about a strong team identity and style.
Perhaps in Arsenal's favour is that Atletico do play a high intensity style that is not dissimilar to some Premier League clubs, so Arsenal won't find it too difficult to prepare.
However, I do think it will be a very tough one for them to go through from and I think they face an uphill battle to progress.