Champions League Team-by-Team Guide: Juve and United the value bets before last 16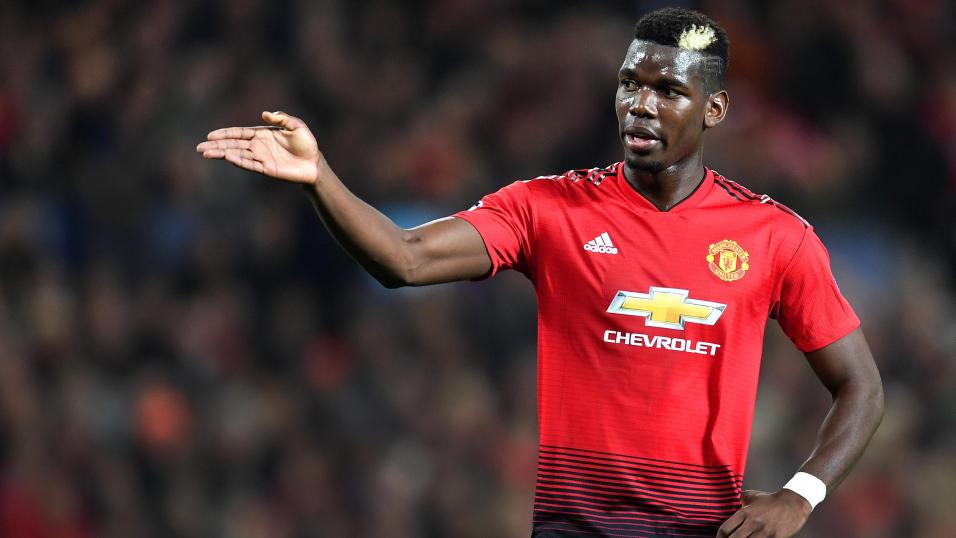 Can Paul Pogba add the Champions League to his list of honours?
Ahead of the start of the knockout stages, Alex Keble assesses the 11 clubs capable of winning the Champions League this season, looking at their form, tactics, and recent history to predict who will lift the trophy this year...
"2018/19 could be another year in which sheer talent, and confidence, is enough to win the competition. Man Utd are definitely contenders."
City might not get a better chance than this
Manchester City - [4.5] to be CL Winner
Last 16 Opponents: Schalke ([1.06] to qualify)
Leading CL scorer 2018/2019: Jesus; D. Silva: three goals
CL/European Cup Best:semi-finalists (2015/16)
This is the tournament City's owners are desperate to win. Sheikh Mansour bin Zayed al-Nahyan has pumped over £1.3 billion into the club since 2008 and yet they have only once featured in the final four, losing 1-0 on aggregate to Real Madrid in 2016. Pep Guardiola's one remaining challenge at City is to lift the Champions League, ending his personal eight-year wait to win the trophy again. With big clubs around Europe struggling for rhythm, he won't get a better chance than this. Boasting remarkable strength in depth, no real weaknesses, and a well-rested Kevin de Bruyne, City's only problem could be the manager. Guardiola tends to overthink the biggest games, as he so famously did in a 3-0 semi-final defeat to Barcelona when in charge of Bayern Munich. Some will argue a Premier League title race will distract them, but the vast array of talent at Guardiola's disposal means he can afford to rotate more than most. There are no excuses should City fail again.
Lyon no pushovers for ageing Barca
Barcelona - [5.7] to be CL Winner
Last 16 Opponents: Lyon ([1.11] to qualify)
Leading CL scorer 2018/2019: Messi: six goals
CL/European Cup Best: five-time winners
It has been a curious campaign Barcelona, who appear to be fumbling their way towards winning La Liga simply through lack of competition. Their younger players, notably Arthur and Ousmane Dembele, aren't quite at the required level just yet, while age is catching up with the likes of Luis Suarez and Sergio Busquets. More a collection of individuals than a team with a coherent tactical plan, it seems unlikely they will win the competition. Lionel Messi is carrying the club more than ever, scoring or assisting 51% of their La Liga and Champions League goals. In fact, Barca could go out in the second round for the first time since 2006/07, when goals from John Arne Riise and Craig Bellamy saw Liverpool win 2-1 at the Nou Camp, progressing on away goals following a 1-0 defeat at Anfield. This year's opponents, Lyon, are an exciting counter-attacking side who have already shown cohesion - and giant-killing potential - this campaign. Lyon's 2-1 win at Man City in the group stages is a warning shot for Ernesto Valverde's inconsistent side.
Juve have a chance... because they have Ronaldo
Juventus - [9.4] to be CL Winner
Last 16 Opponents: Atletico ([1.56] to qualify) Leading CL scorer 2018/2019: Dybala: five goals CL/European Cup Best: two-time winners
Man City might be pretty desperate to win the Champions League, but it's Juventus who really made a statement last summer. The arrival of Cristiano Ronaldo, the competition's all-time leading goalscorer, was specifically orchestrated to help Juve get over the line in Europe after losing each of their last five Champions League finals. But Ronaldo's arrival could end up having the opposite effect; the gap between Juve and the rest of Serie A is so great the Old Lady struggle to raise their game when it matters. Manchester United and Young Boys have both beaten Max Allegri's side in Europe this season. Then again, it is never wise to bet against Ronaldo suddenly turning it on in the knock-out rounds. The competition is notably weaker this season (outside England, at least) and so another appearance in the final is definitely on the cards. First they will have to get past Atletico Madrid, who are not quite the resilient machine of old - and they do not like facing Ronaldo. The Portuguese has 22 goals in 31 career games against Atleti. Juve are, once again, dark horses.
Verratti a bigger loss than Neymar for naive PSG
Paris Saint-Germain - [8.8] to be CL Winner
Last 16 Opponents: Man Utd ([1.56] to qualify)
Leading CL scorer 2018/2019: Neymar: five goals
CL/European Cup Best: semi-finalists (1994/95)
There is no way PSG can win the Champions League this season. They are soulless: a grand symbol of monetary greed and individuality, repeatedly discovering that football is a complex team sport requiring humility and intelligent management no matter how much cash is spent. The laws of karma dictate that PSG will once again fail to reach the final four - and they could even go out to Man Utd in the second round. Ole Gunnar Solskjaer has turned Old Trafford back into a fortress, and since PSG are used to thumping opponents by as many as nine goals to nil it is unlikely they will cope well with the pressure. Neymar's expected absence could be a blessing in disguise, but Marco Verratti's certainly isn't; their midfield is disjointed without the Italian, handing United a major advantage. Defeat to Lyon in late January confirmed as much, while a group stage defeat to Liverpool highlighted how naive PSG remain.
Pressure of title race could distract Reds
Liverpool - [10.0] to be CL Winner
Last 16 Opponents: Bayern Munich ([1.85] to qualify)
Leading CL scorer 2018/2019: Salah: three goals
CL/European Cup Best: five-time winners
Last year's runners-up still carry the scars from a final that probably should have gone the other way, and although the squad is hugely improved since then (most obviously between the sticks) Liverpool's pursuit of a first Premier League title since 1990 complicates matters. Jurgen Klopp will no doubt go full throttle to win both, but their squad isn't deep enough to handle going deep in Europe and maintaining the fight with Man City. Emotional exhaustion - the memory of last season, and the pressures of the title race - means a well organised opponent will probably knock Liverpool out in the later rounds. Liverpool conceded 12 goals in the seven knock-out matches last campaign even though Virgil van Dijk had settled quickly in January, suggesting the atmosphere inside Anfield is a catalyst for wild European nights. Bayern have been well below their best this season and are unlikely to put up much of a fight, but Juventus, Real Madrid, and Man City all have the individual quality to outscore Liverpool.
Madrid have little chance of defending their crown
Real Madrid - [15.0] to be CL Winner
Last 16 Opponents: Ajax ([1.28] to qualify)
Leading CL scorer 2018/2019: Bale/Benzema: three goals
CL/European Cup Best: 13-time winners
No club has won four consecutive European Cups since Real Madrid won the first five between 1955 and 1960, and following an unprecedented period of success under Zinedine Zidane there is little chance of Real repeating their success again. Ronaldo's absence will be keenly felt, but it goes much deeper than this. Their transition year post-Zidane has been an unmitigated disaster, leaving Santiago Solari's side eight points behind La Liga leaders Barcelona despite a recent upturn in results that was sparked by an assured 2-0 victory over Sevilla on January 19. Vinicius Junior has risen to become a first-team regular while Karim Benzema is back in the goals, but nevertheless Real are too chaotic in midfield and too weak in the full-back positions. Ajax, for all their swagger, are no match for Real but there are a handful of clubs stronger, more confident, and further into a managerial cycle than the 13-time European champions. This is definitely a fallow year for Real.
Injuries and age will cost Bayern
Bayern Munich - [15.5] to be CL Winner
Last 16 Opponents: Liverpool ([3.65] to qualify)
Leading CL scorer 2018/2019: Lewandowski: eight goals
CL/European Cup Best: five-time winners
An ageing squad and a stagnating tactical philosophy post-Guardiola, Bayern are another of Europe's super-clubs suffering from a poor season domestically. Seven consecutive Bundesliga wins between December and January gave the impression they had turned a corner, only for defeat against Bayer Leverkusen at the beginning of this month to send Bayern crashing back to earth. They are eight points off the pace in Germany and, having failed to beat Ajax in two attempts during the group stages, it would appear their European form is aligned with their domestic difficulties. Too many Bayern players are in their twilight years, while injuries and suspensions mean they are likely to play without Thomas Muller, Frank Ribery, Manuel Neuer, Mats Hummels, and Thiago Alcantara this month. Liverpool can anticipate victory in the second round, then, condemning Germany's most decorated club to their worst performance in the competition since 2011.
Simeone's men could surprise
Atletico Madrid - [24.0] to be CL Winner
Last 16 Opponents: Juventus ([2.7] to qualify)
Leading CL scorer 2018/2019: Griezmann: four goals
CL/European Cup Best: finalists (2015/16)
After signing Thomas Lemar in the summer Atletico fans were anticipating a serious title challenge this year, and the fact both Real and Barca have struggled makes it doubly frustrating this has not come to fruition. Eight draws in La Liga sums up a laboured campaign for Diego Simeone's side, who will play in their usual defensive 4-4-2 against Juventus in the Champions League this month. If Diego Costa returns from injury in time then the Spanish side have a chance, yet - as previously mentioned - Ronaldo's is a face Simeone won't be pleased to see. On the other hand, over the past five years Atletico have reached the Champions League final twice and the semi-final once; they are perhaps the steely, experienced team who could benefit most from the low quality among the super-clubs and the tiring title battle in England. Quietly chiselling a route to the final is a possibility but they will have to upset the odds in Turin first.
Lack of a reliable striker will catch up with Dortmund
Dortmund - [27.0] to be CL Winner
Last 16 Opponents: Tottenham ([1.74] to qualify)
Leading CL scorer 2018/2019: Guerreiro: four goals
CL/European Cup Best: winners (1996/97)
Lucien Favre has put together the best Dortmund team since the Klopp era, and although their style isn't as iconic as the gegenpressing days it is arguably more reliable; Favre's possession football is winning Dortmund 2.45 points per match in the Bundesliga, a higher average than in either of their title-winning campaigns under Klopp. Not surprisingly, fans are hopeful the club can get beyond the quarter-final stage of the Champions League for the first time since being finalists under Klopp in 2013. Marco Reus has been revitalised in a number 10 role this season, scoring 13 goals and assisting six more in 19 Bundesliga appearances, yet it is Jadon Sancho's emergence that makes Dortmund so exciting to watch. The talent of these two players should be too much for injury-hit Spurs, but without a reliable striker (Paco Alcacer is on a five-game goalless run) going deep in the competition may neither be expected or prioritised.
Kane absence a big blow for Spurs
Tottenham - [32.0] to be CL Winner
Last 16 Opponents: Dortmund ([2.36] to qualify)
Leading CL scorer 2018/2019: Kane: four goals
CL/European Cup Best: quarter-finalists (2010/11)
Tottenham's lack of squad depth has already had an impact in the Premier League as Mauricio Pochettino's side rely on late goals to keep within touching distance of the top two. This suggests that Spurs cannot go the distance in Europe, although a second-ever quarter-final appearance - and first under Poch - would be significant progress for a club still fighting the "Spurs-y" tag of serial bottlers. Some very naive performances in the group stages saw Spurs lose to Barcelona and Inter before drawing away at PSV, before a dramatic comeback, including a 1-1 draw at Barcelona, led to Tottenham sneaking through in second. Which Tottenham turns up to face a brilliant Dortmund team depends largely on injuries, and with Harry Kane out their chances are significantly reduced.
Resurgent United are definitely contenders
Man Utd - [34.0] to be CL Winner
Last 16 Opponents: PSG ([2.74] to qualify)
Leading CL scorer 2018/2019: Pogba: two goals
CL/European Cup Best: winners (2007/08)
Football historians will look back on Zinedine Zidane's Champions League treble as the era of individualism: here was a collection of superb players who, without any tactical innovation, simply turned up on the big occasions and won the battles one moment at a time. Since there has been no significant tactical shift around Europe over the last few years, and with the two standout clubs locked in a tiring Premier League title battle, 2018/19 could be another year in which sheer talent, and confidence, is enough to win the competition. On that score, United are definitely contenders. Ole Gunnar Solskjaer has given Paul Pogba the freedom he craves and prioritised giving game time to players with high positional intelligence, such as Ander Herrera, Jesse Lingard, and Marcus Rashford. United are now a fluid attacking team, and yet the 1-0 win against Tottenham in the league showed the defensive resilience coached by Jose Mourinho is still in their muscle memory, albeit they were reliant on a David De Gea masterclass. Without the distraction of a title challenge, the stars are aligning for Man Utd.