Champions League Tactical Preview: English clubs to dominate in Europe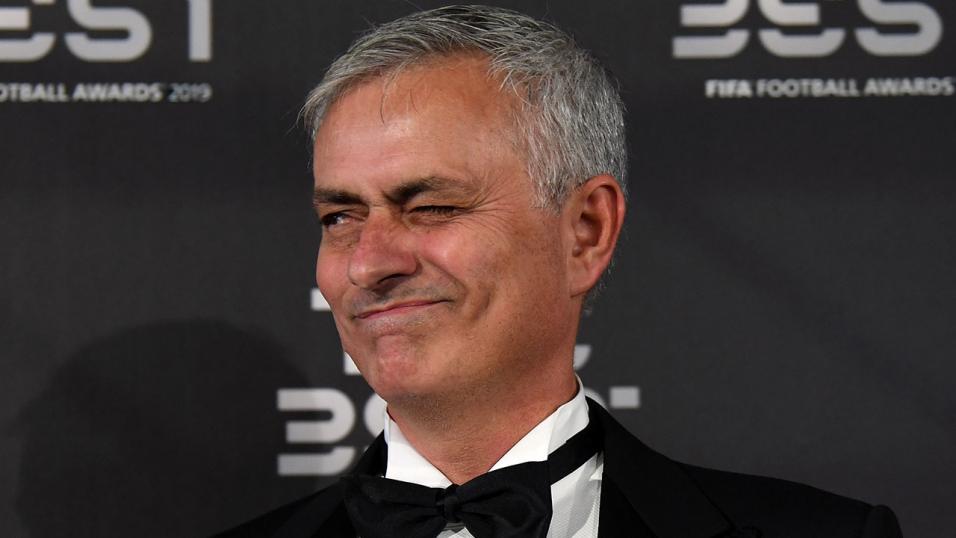 Spurs should beat Olympiakos on Tuesday
Alex Keble picks out four key battles ahead of the fifth round of Champions League fixtures, including why Jose Mourinho will get off to a winning start at the Tottenham Hotspur stadium...
"Jose Mourinho's tactical strategy has immediately taken hold at Tottenham. Against West Ham, the Portuguese repeated his usual method of carving up the team into distinct, simplified defensive or attacking roles."
Tottenham v Olympiacos
Tuesday, 20:00
Live on BT Sport 2
Jose Mourinho's tactical strategy has immediately taken hold at Tottenham. Against West Ham, the Portuguese manager repeated his usual method of carving up the team into distinct, simplified defensive or attacking roles. In a huge shift from Mauricio Pochettino's approach, six Spurs players stayed back (including two defensive midfielders side by side and both full-backs) and four were given creative freedom in attack.
The idea that Mourinho plays boring defensive football is a myth, or at least is only applicable to matches against the elite clubs. He gives his forwards the freedom to design their own attacking lines, expecting quick vertical football into the final third but allowing considerably more positional flexibility than the likes of Pochettino, who would coach precise moves in attack. That's why Dele Alli, an undisciplined player, excelled at West Ham, and why all four forwards constantly looked to run in behind.
Olympiakos won't catch Spurs flat-footed as they did in the 2-2 draw, because Mourinho will hold a deeper shape and again make sure there is a two-man midfield block to snuff out counters. Going forward, Heung-Min Son, Dele, and Harry Kane will enjoy constantly making runs on the shoulder of the last defender, with assertive forward passes likely to cut holes in the deep-lying Olympiakos defence.
Real Madrid v PSG
Tuesday, 20:00
Live on BT Sport ESPN
Real Madrid and Paris Saint-Germain have similar strengths and weaknesses; both expect to dominate possession in a 4-3-3, both over-stock central midfield with creative players, both have pace in the final third that virtually guarantees goals, and both are sloppy in possession and consequently vulnerable to counter-attacks. The evidence points to an end-to-end game.
In PSG's 3-0 win at the Bernabeu earlier this season they repeatedly picked Real's pockets and drove forward on the break, and while Zinedine Zidane's side have stabilised since then this pattern will still be repeated. With Luca Modric and Federico Valverde in midfield, and a decompressed overall team shape that betrays Zidane's lack of in-depth tactical coaching, Real can be counter-attacked easily enough.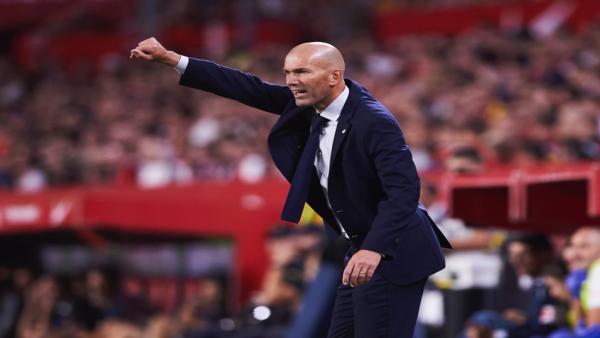 But so can PSG, who have lost three league games this season courtesy of fast counters; their Ligue Un games are just too easy for Thomas Tuchel's side to learn how to cope with sharp transitions in the Champions League.
A pitch containing Eden Hazard and Neymar, both playing for clubs that overstretch themselves in possession, should provide at least four goals.
Liverpool v Napoli
Wednesday, 20:00
Live on BT Sport 2
Napoli are on a run of six games without a win in all competitions and in the midst of complete disaster; the club are currently refusing to speak to the media as they deal with internal mutiny, fining every member of the squad for failing to do their time at an isolated training camp used by the club as punishment for poor form. The Premier League leaders ought to outmanoeuvre and outplay the visitors at Anfield.
The crisis began with Carlo Ancelotti's tactics, or rather lack of them over the last 18 months. He has always been a man to get talented individuals playing well, adopting a laissez-faire approach on the training field, and that's why Napoli have dramatically slowed down since Maurizio Sarri left for Chelsea. They have no plan, are under-coached and in an awkward 4-4-2 formation that doesn't get the best out of Lorenzo Insigne in particular.
Liverpool's usual high-octane 4-4-3, with focus on quick distribution to a narrow front three that creates space for the full-backs out wide, should do the trick here. At Anfield, most teams find themselves penned in and unable to match Liverpool's energy; if Manchester City could not, then surely a Napoli team in full revolt don't stand a chance.
Valencia v Chelsea
Wednesday, 17:55
Live on BT Sport 3
Despite improved results over the last six weeks Chelsea are still vulnerable to quick counter-attacks because Frank Lampard's shape in possession remains too fanned out. Recent opponents have simply been too frightened of the Chelsea attack to show the bravery needed to take advantage of the big gaps in midfield, while Man City - who always regroup and recycle, rather than counter - scored from their only real break of the match on Saturday.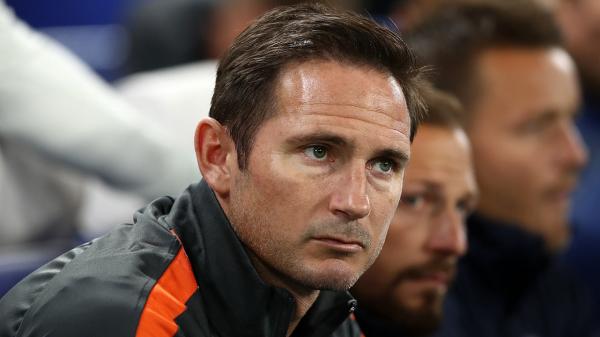 Valencia are a reactive side, standing off in a 4-4-2 shape not dissimilar to that employed by Diego Simeone at Atletico Madrid. That approach successfully frustrated Chelsea in a 1-0 win in the reverse fixture, although Lampard's surprise 3-4-3 formation meant there were enough bodies defensively to prevent Valencia from running riot on the counter-attack.
In Spain, Lampard is more likely to repeat the 4-3-3 deployed at the Etihad at the weekend, which spells danger. Valencia's strikers will sit back to cut off the lines to Mason Mount or Tammy Abraham, leaving Chelsea flat, and then the Spanish side will spring down the wings on the break. Their full-backs are quick to get forward, which may be crucial; Christian Pulisic and Willian are often caught too high.