Champions League Tactical Preview: Liverpool to struggle for goals in Bayern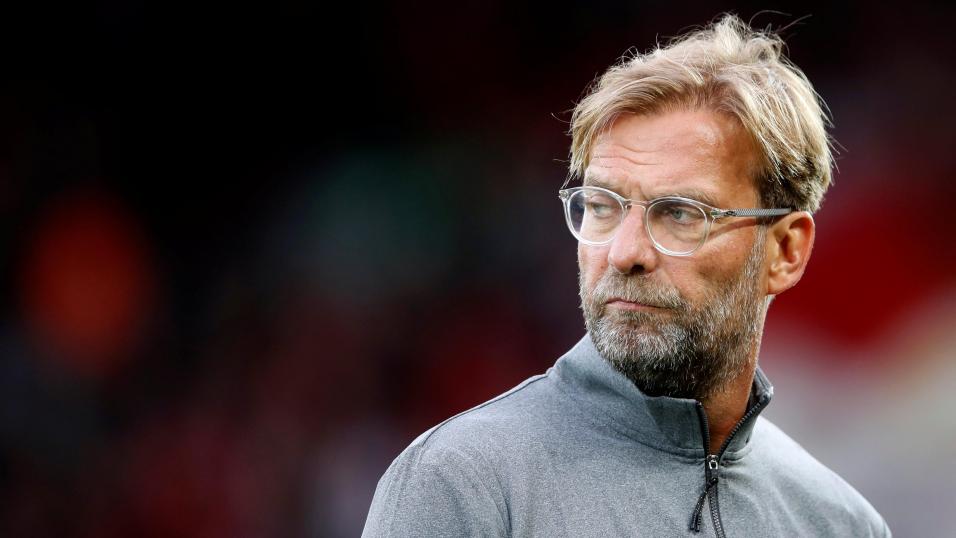 Klopp's Liverpool may struggle to find the net in Munich
Alex Keble looks ahead to the second legs of this week's Champions League second round matches, predicting Cristiano Ronaldo will exit the competition on Tuesday night...
"Sergio Busquets has struggled all season, looking every bit his age in a midfield that lacks bite in the bigger matches. This vulnerability hands Fekir a chance to make a mark in this tie."
Man City v Schalke
Tuesday, 20:00
Live on BT Sport 2
Schalke's dreadful form - they're on a four match losing streak and are winless in seven in the Bundesliga - means Manchester City should make mincemeat of the visitors on Tuesday; after all, they came back from 2-1 down in Germany to win 3-2 despite being down to ten men. That means this game isn't particularly interesting from a tactical perspective, although it's worth paying attention to how Pep Guardiola will exploit the total disorganisation of Schalke's 5-4-1.
In a 4-2 defeat to Werder Bremen at the weekend Schalke's back three was an absolute shambles, with players regularly sprinting wildly out of position to defend a quick Bremen attacker and leaving enormous gaps in the process. It looked as though Domenico Tedesco's players were meeting each other for the first time, a common occurrence for teams lacking in confidence.
Guardiola will probably field Leroy Sane and Raheem Sterling in the wide positions in the hope that their directness can cause panic. The back three will no doubt struggle with Sterling's and Sane's under-lapping runs in between the outside centre-back and middle centre-back, with Sergio Aguero ready to capitalise on the chaos.
Juventus v Atletico Madrid
Tuesday, 20:00
Live on BT Sport 3
The frustration of Juventus's 2-0 defeat at Atletico Madrid in the first leg means this contest could be defined by desperation, and although Cristiano Ronaldo has tended to raise his game for big European nights Juve will probably lean on him too heavily on Tuesday.
Ronaldo had more touches of the ball (34) than any other Juve player bar left-back Sandro, who linked with Ronaldo on that side of the pitch whenever possible in Madrid. But Ronaldo tended to drift across to the centre, aiming to cut into space between Atletico's deep lines of defence and midfield. He will no doubt do the same thing in Turin, albeit more regularly popping up on the left to take on Saul Niguez and Juanfran.
Juventus will give Ronaldo the ball whenever possible, meaning his head-to-head with Saul could be match-defining; the Portuguese completed 10 dribbles in the first leg, five times going past Saul. Atletico's backs-to-the-wall approach will invite pressure, but it will also limit the space for Ronaldo on that left flank. His domination of the Champions League looks to be over.
Bayern Munich v Liverpool
Wednesday, 20:00
Live on BT Sport 2
Liverpool will not produce wild Champions League nights as they did during their run to the final in 2017/18. The first leg of this tie at Anfield was defined by defensive caution by both managers, and with the game on a knife edge we can expect more of the same here. Adam Lallana will surely drop back to the bench.
Both sets of full-backs remained deep throughout the 90 minutes at Anfield, while Jurgen Klopp's midfield selection favoured stodgy tacklers over creativity. Without adequate support from the flanks or midfield, both sets of attackers were left isolated and a claustrophobic game never really got going. Only in such a slow contest could Javi Martinez and Jordan Henderson emerge as the game's best players.
As the game wears on at 0-0 we may see Lallana introduced, although Klopp's increasing nervousness suggests the 4-3-3 will not be sacrificed. Bayern Munich, meanwhile, have scored 11 goals in their last two games thanks to the resurgent form of Serge Gnabry, a direct dribbler who looked lively at Anfield but has excelled further since moving to the left flank. Gnabry's battle with Trent Alexander-Arnold will be intriguing, particularly in the final 20 minutes.
Barcelona v Lyon
Wednesday, 20:00
Live on BT Sport 3
Lyon were fortunate to escape the first leg with a 0-0 draw after amassing just 37% possession and facing 25 shots on goal from Barcelona, but they should be able to push Barca back more efficiently in the second leg now Nabil Fekir has returned. Lyon will once again be forced to be patient, although this time their threat on the counter - as Fekir feeds Moussa Dembele - could grab the French side a crucial away goal.
Sergio Busquets has struggled all season, looking every bit his age in a midfield that lacks bite in the bigger matches. This vulnerability hands Fekir a chance to make a mark in this tie, collecting the ball on the break and surging past the Spaniard. His through balls for Dembele should be a key feature, especially given the striker is in superb form, scoring four goals in his last two matches.
Advancing to the quarter-finals might be beyond Lyon, but both teams should score, making it a nervy night for Ernesto Valverde.