Champions League Stats: United to show Madrid that they are the Real deal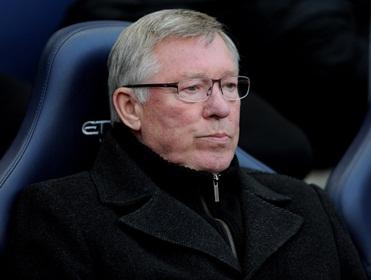 Cheer up Fergie, the stats are stacked in your favour
Andrew Atherley's weekly Premier League Stats column is so popular that we asked our man to provide us with a Champions League version. And here it is...
"English clubs even have the best win percentage in matches on Spanish soil - 28%, with the draw rate still 41%."

The stats say Manchester United are the best they've ever been in the Premier League, that the English Premier League is better than Spain's La Liga and that in general English teams come out on top against Spanish opponents in Europe's elite competition.
And yet the betting markets on Real Madrid's titanic clash with Manchester United in the Champions League take the opposite view. Real are 1.528/15 to progress to the quarter-finals, whereas United are 2.3611/8, and it is odds-on there will be a Spanish winner of the competition at 1.9110/11.
Barcelona are Champions League favourites at 3.1511/5 and Real second favourites at 5.69/2, while United are sixth favourites at 14.013/1 even though only Barcelona have a better recent record in the Champions League.
Does Spain have the best club teams in Europe? Uefa doesn't think so, because its co-efficient ranking based on recent results in European competitions gave England top seeding in this season's Champions League with Spain in second place.
There is no doubt England and Spain are the top two countries and we can gauge their relative standing from Champions League results over the past eight years - a period in which Barcelona (three wins) and English clubs (three winners and five runners-up) have dominated the competition.
In all matches between Spain and England in that period, the draw rate has been high at 41% (which reflects how small the margins are) but England has the higher win rate at 37%.
The figures would be more in England's favour but for the fact that Barcelona have established themselves as the top club team in Europe - almost half of the Spanish victories against English clubs have been by Barca.
English clubs even have the best win percentage in matches on Spanish soil - 28%, with the draw rate still 41%. That's interesting in the context of United's visit to Bernabeu in the first leg on Wednesday night, with Real 1.674/6 for the win.
If we look at match-ups where the teams have met home and away (including the group phase, as well as knockout matches) the scorelines indicate English clubs would have gone through 19 times out of 26 on a home-and-away basis.
United were outclassed by Barcelona in the finals of 2009 and 2011, but in two-match meetings with Spanish clubs (either in the group or knockout phase) they haven't lost since the away leg of their quarter-final against Real 10 years ago. Since then, United have won three and drawn six out of nine.
Sir Alex Ferguson has developed a good way of playing on the road in Europe (only three defeats in 29 since the start of the 2007-08 season) and a first-leg draw appeals at 4.47/2.
United to qualify for the quarter-finals looks a great bet on the stats.
Better teams than Juventus have failed to win at Celtic in the Champions League and the Serie A leaders have to be a lay at odds of 1.875/6 for the first leg on Tuesday night.
Celtic have lost only two out of 23 at home in the Champions League proper and both those defeats were against Barcelona. Manchester United, AC Milan, Bayern Munich and Juventus themselves (12 years ago) have all failed to do what Barcelona did, and this season even Barca could not do it again as they lost 2-1 at Celtic Park in the group phase.
In home matches against teams from Europe's big five leagues, Celtic's record is won six, drawn four and lost two, which indicates win odds of 4.94/1 seriously underestimate their chance.

Recommended Bets
Man United to qualify for quarter-finals at 2.3611/8
Lay Juventus at 1.875/6