Champions League Final Preview: It's ain't over till the Old Lady sings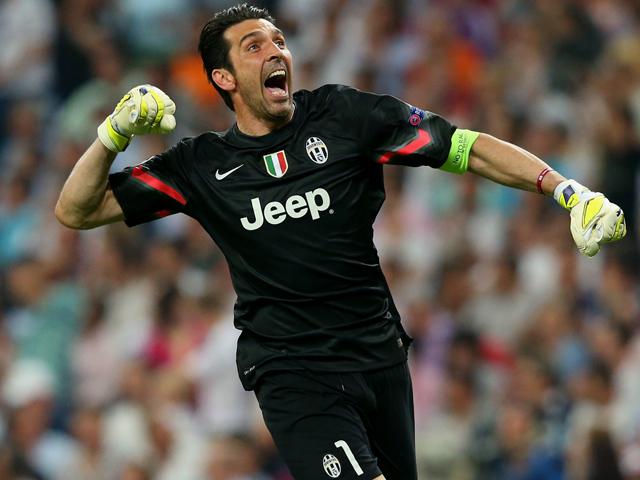 Can Juventus end their 21-year wait for the Champions League?
Saturday sees a repeat of the 1998 Champions League Final. James Horncastle - who tipped up Juventus in these pages at 9/1 in February - looks at some betting angles for you before the Italian champions and Real Madrid meet in Cardiff...
"Juventus are unbeaten in this year's competition. They have been behind only once, for 39 minutes in Seville during the group stages. From then onwards the team went a remarkable 11 and a half hours without conceding and won all of their knock-out ties by three clear goals."
Juventus v Real Madrid
Saturday, 19:45
Live on BT Sport
It's time. This has been the theme of Juventus' social media and stadium choreography since the team reached the knock-out stages of the Champions League. You hear it echoed in the interviews of their senior players. After 12 trophies in six years, including an unprecedented six straight Scudetti, Juventus want to crown this era with the biggest one of them all; the one the club's offices in via Galileo Ferraris has been missing since 1996.
Unlike two years ago in Berlin, when Juventus didn't expect to reach the final this team now feels like it belongs and that it has what it takes to win. In fact, they knocked Real Madrid out en route to the final in 2015. Respect is plentiful, but there is no fear. At Juventus' media day on Tuesday, a veteran Spanish colleague confided that in 20 years of coming to Turin he had never known the atmosphere to be so serene. "There is great confidence," Max Allegri admitted. "There is great self-esteem."
And why wouldn't there be? Juventus are unbeaten in this year's competition. They have been behind only once, for 39 minutes in Seville during the group stages. From then onwards the team went a remarkable 11 and a half hours without conceding and won all of their knock-out ties by three clear goals. To an extent, history is on the Old Lady's side too. Juventus play the holders knowing that, in the Champions League era, no one has ever retained the trophy. Having tipped them at 9.89/1 back in February, I'm hopeful that trend continues!
It also just so happens that since 1989 an Italian side has won the trophy every seven years. Juventus did it in 1996. Milan in 2003, then Inter in 2010. In other words, it's time. Lifting this trophy and doing the treble would help make this team's case to be considered the best Italian team of all-time. It's already in the conversation. Leonardo Bonucci has spoken of the players' desire to do it for captain Gigi Buffon, a runner up in this competition on two occasions.
Another motivating factor was enunciated by Giorgio Chiellini. Juventus have been to eight European Cup finals. That's as many as Barcelona and more than Manchester United and Liverpool. In fact only Real, AC Milan and Bayern Munich have been to more. But only two Champions League trophies are on display at the J Museum. Chiellini believes it's time to lift this complex and flip the script for a new generation. A change is gonna come.
Of course, that's easier said than done against Real. Spanish champions for only the second time in nine years, this team has a special relationship with this trophy. Real have won 11 of 15 finals and, as the most successful team in the competition's history, go into each and every one of them with a sense of entitlement. It sometimes feels as if it's a self-fulfilling prophecy.
This team never knows when it is beaten. They were behind against Sporting, behind against Legia, behind against Napoli in both legs, behind against Bayern at the Bernabeu, behind against Atletico at the Calderon and yet still they're here. They have scored in every game for 64 games and claimed 17 points in La Liga with goals in the final 10 minutes. Cristiano Ronaldo blasted hat-tricks past Bayern and Atleti, and Sergio Ramos sends the fear of God into teams every time he goes up for a corner kick. Just not this Juventus team.
After shutting out Barcelona in back-to-back games, a feat only Manchester United and Bayern have achieved in the knock-out stages in the Champions League era, Juventus are confident of holding Real at bay. But as Chiellini says, it would be "too reductive" to set this game up as Juventus' defence against Real Madrid's attack; a battle of the BBCs.
Juventus have added skill and finesse players to the team over the last two years and are so much more comfortable in possession and able to impose themselves than in the past. They have players who show for the ball even when marked and have little problem in decision-making even when time and space is in short supply. Signed on a free transfer to make the difference in big Champions League games, Dani Alves hasn't disappointed since the knock-out stages began and appears to have affected a change of culture even at a team of serial winners like Juventus.
Reflecting on his experience as their opponent in the final two years ago, Alves said: "I felt Juventus respected Barcelona too much. When you go to battle with a team in sport, respect is obvious because there are two great teams but you have to leave this respect off the pitch and win in whichever way possible." Alves knows what he is talking about. He has played in 30 cup finals in his career and guess how many he has won? Twenty seven. Buffon was humble enough to ask him to "teach us how to win the Champions League" when he arrived in Turin.
The battle down Alves' flank is one of to watch in Cardiff. As in Clasicos of yore he goes up against Marcelo and Cristiano Ronaldo. Instead of Lionel Messi, he has Paulo Dybala drifting across to combine with him. There are so many wonderful sub-plots to this game, it's difficult to know where to start. Zidane's coaching influences are the managers he played under in Turin. Gonzalo Higuain and Sami Khedira face their former team. Higuain has a point to prove in major finals after missing chances in the World Cup and the Copa America. Alvaro Morata famously helped Juventus slay Real two years ago. Now he's back in Blanco.
We have what promises to be a great final.
Recommended Bets
Back Juventus to win @ 3.02/1
Back Dani Alves to score @ 8.415/2