Champions League Final Same Game Multi Tips: Good Mane, bad Fabinho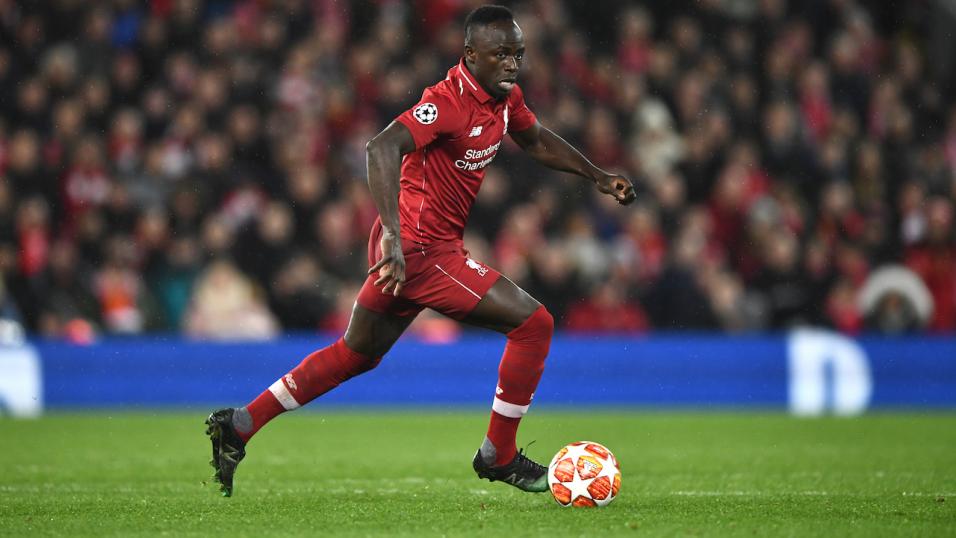 Sadio Mane was arguably Liverpool's best attacking player this season.
The speedster in good goalscoring form and the Brazilian who just loves a tactical foul are among Jamie Pacheco's same-game multi selections ahead of Saturday's showdown...
"Either way, Mane scored 26 goals from 49 appearances for club this season and had a pretty stellar year all round, combining raw pace with trickery and good finishing to be arguably their best player in attack."
Tottenham v Liverpool
Saturday June 1, 20:00
Live on BT Sport 2
Mane to score and...so can Spurs
If you've been watching Champions League finals over the last few years, you can't complain that there's been as scarcity of goals.
Here are the results since 2010-11 (90-minute scores): 3-1, 1-1, 2-1, 1-1, 3-1, 1-1, 4-1, 3-1.
You will surely have noticed the trend for both teams scoring (BTTS). It's now happened eight times in a row.
I suppose you could argue that it's such a tough competition and that once you get to the final of it, we're talking about Europe's elite facing off against each other and that any finalist should be able to get on the scoresheet at least once because they're that good a team.
Or you might think it's that the recent trend has been for the more adventurous teams to enjoy success and that once they get to the final, they're not going to curb their attacking instincts.
Whatever the reason, the stats don't lie. And they also show that BTTS has been a winner in each of the last four clashes between these two (all in the league). They've produced two 2-1 wins for Liverpool this season, and last year a 4-1 win for Spurs and a 2-2 draw. Lots of data to suggest BTTS is a safe bet at 8/11.
Who can get one of those goals? Arguably the in-form man from across both sides is Sadio Mane. The Senegalese will be wishing the season hadn't ended when it did. His last eight games yielded six goals and he scored a brace in each of his last two home league games.
He has four goals in the Champions League this year- the same as the other two members of Liverpool's holy trinity in attack, Roberto Firmino and Mo Salah - which isn't a huge amount but then again Liverpool haven't been quite as rampant this season and didn't score nearly as many goals as a team as they did last campaign.
Either way, Mane scored 26 goals from 49 appearances for club this season and had a pretty stellar year all round, combining raw pace with trickery and good finishing to be arguably their best player in attack.
If you need a further reason to back the former Southampton man at 6/4, it's worth remembering he scored Liverpool's sole goal in last year's Champions League final so as far as scoring in club football's biggest game goes, he's been there and done it.
The double comes to 3.62.
Fabinho in the book, Spurs to 'corner' Liverpool
Is Fabinho a younger version of Man City's Fernandinho? Well, they're both Brazilian, their names sound quite similar and they both play in that all-important holding role, shielding the defence and winning the ball back to give to the ball-playing midfielders.
They also share a liking for the tactical foul, which people seem to love crediting Fernandinho with, forgetting it's been around for as long as football has.
Fabinho's record of 10 yellows across all competitions isn't particularly poor but it's also worth remembering he made a lot of appearances as a bit-part player earlier on in the season.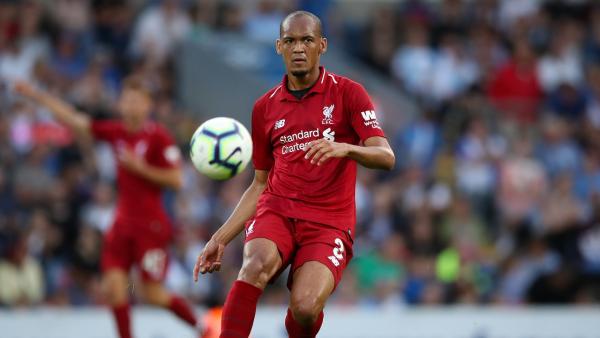 What's interesting to note is that he was booked in both of Liverpool's matches against Barcelona, suggesting that a) he's not afraid to turn to the dark arts, as we know and b) continental referees aren't slow to punish him for his misdemeanours.
He'll almost certainly start here rather than the slightly lower and less physical James Milner and we're hoping he has to resort to something underhand at one stage or another. He's 11/5 to be shown a card.
You'll struggle to see a better example of true betting value in this match than the 5/2 that Tottenham get more corners than Liverpool. It's typical of a trend where odds-compilers are pricing up a market based on who they think will win the game rather than focusing on the true price in terms of who might get more corners.
Consider this: in the Champions League this season Tottenham won 72 corners and conceded 51. Liverpool won 66 and gave away 48. So pretty much exactly the same numbers.
In the last four times they played each other, Spurs got more corners in two of those matches and Liverpool got more in the other two.
Things should be much tighter than they are on the odds front, so Spurs at 5/2 to win more corners looks a steal.
The double comes to 12.47.
Discover the latest articles
Read past articles