Madrid and Barcelona: A Tale Of Two Cities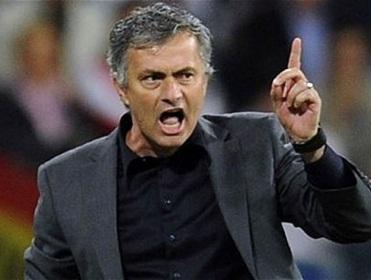 Real Madrid boss Jose Mourinho is confident his side will qualify against Bayern Munich
Matthew Walton goes through the Champions League semi-final formbook to determine where the best bets lie ahead of this week's second legs.
Remember, both Barcelona and Real Madrid could win and still go out on away goals.

Two top managers. Reacting to two shock defeats. With two rather different responses.
Jose Mourinho, after his Real Madrid side lost away to Bayern Munich, "What we have to do is very achievable. If we win at home, we are there. I'm optimistic we can play in the final."
Pep Guardiola, after Barcelona's loss to Chelsea in the first leg of their Champions League semi-final, "One-nil is a very good result for them... they [Chelsea] are the favourites."
And in betting terms, Mourinho certainly seems to have his finger on the pulse of the market. Madrid, even despite last week's 2-1 defeat in Munich, still trade as the 1.728/11 favourites to qualify for the final.
However, with regards to Guardiola, his views are rather at odds with the layers. Barca, although losing their Champions League semi-final first leg 1-0 to Chelsea, remain the clear 1.4840/85 favourites to make the Munich decider.
The question at hand, therefore, is whether the two manager's opinions are borne out of the personal characteristics of the men involved (the confidence of Mourinho as opposed to the caution of Guardiola) or their encyclopaedic knowledge of the formbook.
The former issue we'll leave for another day, it's the latter which is of considerable interest to us here.
Let's look back over the last 10 years of the Champions League - the modern era of these footballing superpowers - and see what evidence there is available to justify the (conflicting) views of the two managers.
So during the past decade there have been 20 semi-finals. And the results for the first leg of these ties, upon which Mourinho and Guardiola based their predictions, show the away teams posting a none-too-clever record of W4, D7, L9.
Of course, both the two Spanish teams lost last week. Therefore, we need to focus our attention on those nine sides since 2001/02 who also lost the opening, away leg, of their semi-final.
They were as follows.
Lyon (0-1) and Barcelona (1-3) both losing away first-up in 2009/10 along with Arsenal (0-1) in 2008/09 and both Liverpool (0-1) and Milan (2-3) in 2006/07.
Likewise, previous to that, we find Villareal (0-1) trailing after the first leg in 2005/06, PSV (0-2) in 2004/05, Chelsea (1-3) in 2003/04 and Juventus (1-2) in 2002/03.
Did these sides turn it around?

Well, in the second leg of these ties, now enjoying the advantage of playing at home, they have a combined record of W5 D2 L2.
Needing a win to stand any chance of going through to the final, the four teams who either drew or lost the return fixture (Lyon, Arsenal, Villareal and Chelsea) were all eliminated.
Our study then centres around the five teams who won the second leg. Barcelona beat Inter 1-0 (but still lost 2-3 on aggregate), Liverpool beat Chelsea 1-0 (before going through on penalties) and Milan beat Manchester United 3-0 (winning 5-3 overall).

There was also a 3-1 win for PSV over Milan (but the Italians still went through on away goals) and Juventus won 3-1 against Madrid (a 4-3 aggregate win).
And in terms of the Mourinho/Guardiola difference of opinion, that means.
Of the nine first leg semi-final losers, six (67%) went on to be knocked out and just three (33%) bounced back to make it through to qualify for the final.
Advantage Guardiola.
However, in these nine examples there were only six where (just like the situation facing Barcelona and Madrid) the first leg was settled by a single goal. And here the record is actually 50/50. Three teams went through and three were knocked out.
Point to Mourinho.
What that shows is both managers have a some statistical basis for their views. What it also illustrates is both teams, on balance, should be expected to win their home ties this week.
But what is also illustrates is both Spanish sides, despite their strong market positions, still have potentially insurmountable tasks in making the final.
Remember, both Barcelona and Real Madrid could win and still go out on away goals.
And, for us backers, that crucially reminds us that for all the hyperbole surrounding the Spanish duo, the data suggests that 'to qualify' is no formality.

Key Statistic
Surprisingly in the last 10 years, in a total of 40 semi-final matches (home and away) no team has ever won a semi-final by more than three goals. In fact, only one team (Manchester United 2010/11) has ever scored four goals in a single match.

Recommended Bets
Barcelona To Qualify @ 1.4840/85
Advised last week @ 2.829/5, Bayern Munich To Qualify @ 2.3811/8