Rivaldo Exclusive: Job almost done for Barcelona but they can't relax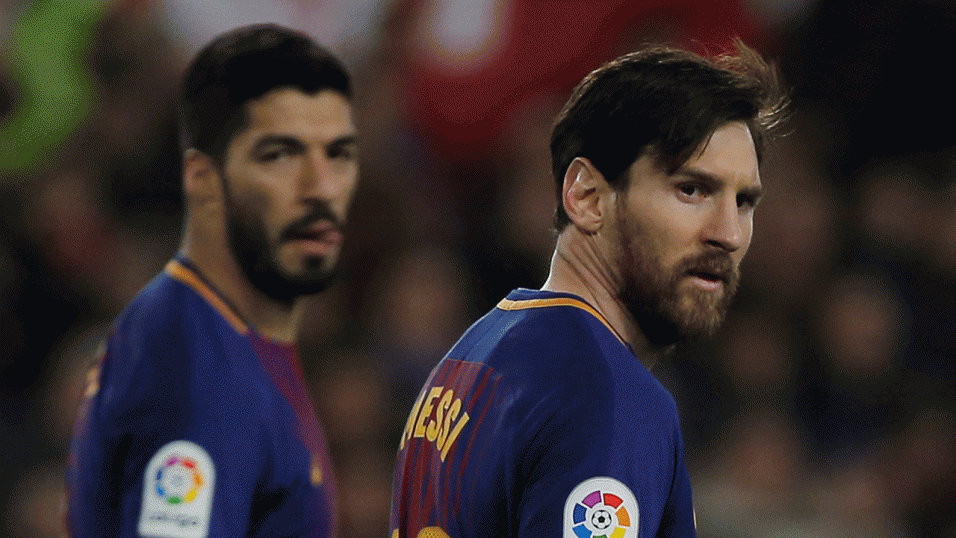 Suarez and Messi helped Barcelona to a 3-0 first leg win over Liverpool on Wednesday night
Former Barca star and Betfair Ambassador Rivaldo reflects on Barcelona's 3-0 win over Liverpool in the first leg of the Champions League semi-final, and believes that the Spanish giants are 80% in the final...
"Basically, I doubt that Barcelona will ever have a player like him. He is unique and currently the best player in the world."

- Rivaldo on Lionel Messi
Barcelona played a good match last night. Of course, Liverpool also created chances as they are a powerful team, so it was normal to see them attacking and forcing some chances, but in the end, Barcelona were the better team and now have the tie almost decided in their favour.
I think they have one foot in the final now, and it's tough to imagine a repetition of their Roma failure last season after yesterday's performance. Barca are 80% in the final but they must be careful about Liverpool and go to England with the aim of scoring a goal, meaning the Reds will have to score at least five times.
But obviously, Barcelona are clearly in a commanding position after such a wonderful result last night.
We can say that they didn't produce their best performance of the season but their most influential players like Luis Suárez and Lionel Messi rose to the occasion and had terrific games.
Terrific Alba
Jordi Alba was one of the stars of the night producing another great performance to confirm his quality as a player. He is an excellent footballer who attacks very well and can be dangerous with his crosses and passes as we could see on the first goal when he assisted Suárez perfectly.
He was very important in this win and has been playing good football all season. His assist to Suárez last night proved his ability to serve his attacking colleagues like few other left backs can.
Coutinho lacks confidence
Once again, we could see that Phillippe Coutinho is without confidence to show his best football because we all know that he is a good player. Since he left Liverpool he hasn't managed to recover his confidence and things are getting tough for him.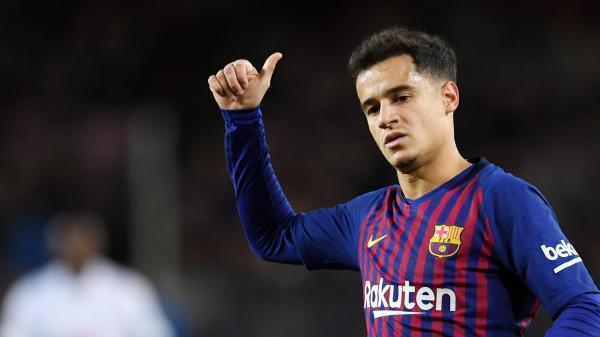 It's something we can't properly justify why it's happening, but he needs to adapt as quickly as possible as no one doubts his qualities and his importance and his potential to be as decisive Suárez or Messi.
He is probably not dealing well with the pressure and perhaps he needs to show more personality to impose his quality on the pitch. I still think he will overcome this moment.
Suárez proved I was right
Earlier in the season we discussed Suárez's goal drought in my column, and I mentioned that he would overcome this situation and become decisive later in the campaign.
Now, he proved that I was right about it and scored again last night producing another solid performance. He is that kind of forward who smells the blood at all time and the way he scored the first goal was really a sign of that.
No one should get distracted with him around or they will pay for it. Liverpool's defence fell asleep a little and they paid for it with a great pass from Alba that the Uruguayan finished perfectly.
Suárez celebrated the goal against his former club, but I think this is not a problem as he left Liverpool five years ago, so a lot of time has gone since his departure and it's normal that you forget some of the previous links you had. Of course, if he had left the club last season things could be different, but in this situation, I don't think we have a problem.
Some Liverpool fans could not forgive him about that but most of the fans should not treat this as a betrayal or anything similar. Personally, I would celebrate an important goal against a former club if I had left that club a long time ago, as is the case with Suarez.
What can we say about Messi?
As I already mentioned in other interviews, I'm convinced that Lionel Messi will win all individual trophies this season. He is producing a unique campaign, scoring and assisting lots of goals, winning La Liga, in the Copa del Rey Final and now almost in the Champions League final.
I think there isn't any player that could match him this season, so Ballon D'Or and FIFA Player of the Season trophies seem a formality also.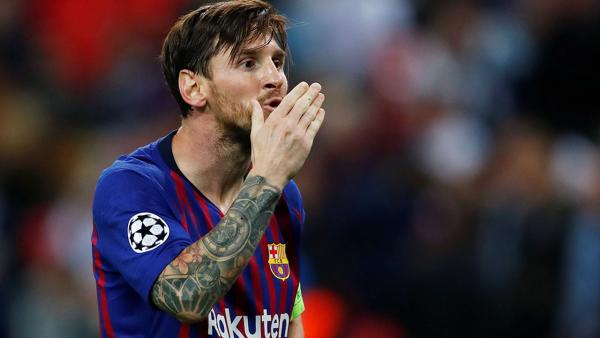 His success at Barcelona is a reality. Playing in such a big club that has a playing system formatted for your qualities makes things easier than in other situations like in the Argentinian national team.
Barcelona players know how to summon up Messi into the game, letting him rest in periods of the match and then using his services at vital moments when he shows up in the middle of the pitch to create his magical plays.
He is smart and knows when it's the right time to attack the opponent, so it's a privilege for Barcelona to have such a distinct player on the club. When you have Messi on the pitch, all his teammates get more confident as he can make the difference at any time as we saw last night with two goals and some magnificent passes. Things tend to get easier for Barcelona with Lionel Messi on the pitch.
Basically, I doubt that Barcelona will ever have a player like him. He is unique and currently the best player in the world.


Discover the latest articles
Read past articles