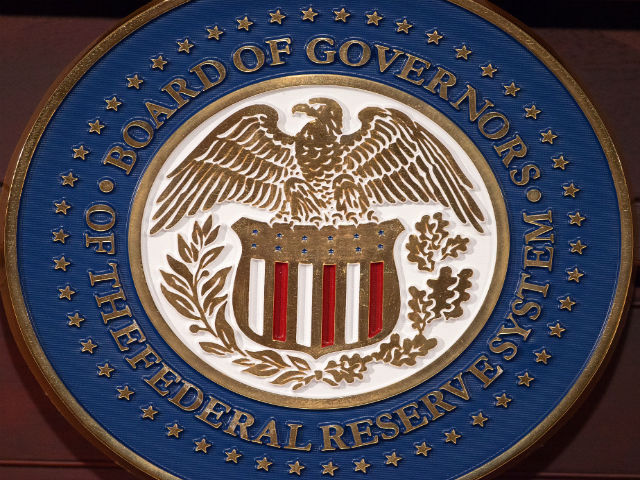 The US is set to release a plethora of economic reports this week, but will the country's recent positive performance lead to another interest rate hike later this year?
"Looking ahead, I expect GDP growth to pick up in coming quarters, as investment recovers from a surprisingly weak patch and the drag from past dollar appreciation diminishes." - Federal Reserve vice-chairman Stanley Fischer.
Last month, we covered some of the ways interest rates can have an impact on the economy. Since then, the Bank of England (BoE) reduced the country's base rate a further 0.25 percentage points and the US has hinted that the central bank may hike the key cash rate before the end of the year.
With that in mind, perhaps it's time to revisit this important economic indicator in light of these developments, and explore why the US and the UK seem to be taking diverging paths in their roads to recovery.
Inflation and interest rates

Traditionally, increasing interest rates has been used to control inflation. In other words, when the price of goods and services is growing at too fast a pace, central banks step in and boost the interest rate.
Why does this work? Well, the consensus is that higher interest rates means loans and other forms of borrowing are more expensive, which results in lower consumer spending and less demand for discretionary items. Eventually, businesses are forced to lower prices to account for the fact that fewer people are making purchases.
But inflation in the US has averaged just 0.8% over the last 12 months - much lower than would usually encourage an interest rate rise and below the 2% Federal Reserve target. So, if prices aren't rising, why is the country so eager to drive up the interest rate?
Restoring the status quo

The simple answer to why an interest rate rise may be on the horizon is that the current low-interest environment in the US tends to be considered an unnatural state of affairs for the economy.
The US Federal Reserve will be keen to gradually increase the rate to a more normal level while the country is exhibiting positive economic indicators. This gives the Fed room to manoeuvre when the economy stutters again in the future, something they don't currently have with interest rates at historic lows.
Put simply, the central bank must perform a delicate balancing act between maintaining stability and returning rates closer to their long-term average, which was roughly 5.8% between 1971 and 2016, according to Trading Economics.
Conversely, the UK has been forced to lower interest rates further to counteract the effects of the EU Referendum vote. The prospect of Brexit could hit consumer confidence and businesses hard, encouraging the BoE to take preventative action.
Is the US economy in recovery?

Last week, Federal Reserve vice-chairman Stanley Fischer said the bank is still considering a rate hike and that the institution is close to meeting its monetary goals.
"Looking ahead, I expect GDP growth to pick up in coming quarters, as investment recovers from a surprisingly weak patch and the drag from past dollar appreciation diminishes," he stated.
Investors and spread bettors looking to predict financial market movements will no doubt be eyeing Fed chair Janet Yellen's speech at the Kansas City Federal Reserve's annual symposium in Jackson Hole on Friday.
Experts believe she will use the presentation to kick-start momentum for a rate rise, which could happen as early as next month. The Investing.com Fed Rate Monitor Tool said there is a 14% chance of an increase in September, and a 46% likelihood of a hike by the end of the year.
Other key economic data coming out of the US this week includes revised US second quarter growth figures, new and existing home sales, adjusted consumer sentiment statistics and weekly jobless claims.
Will the US economy be strong enough to withstand an interest rate increase? These figures could be key to predicting how financial markets will move in the near future, both in the US and across the globe.
What is Tradefair?
Tradefair is Betfair's new spread betting service, offering trading on thousands of financial markets such as Gold, EUR/USD, FTSE 100 and Twitter. Whether you think prices are going up or down, Tradefair lets you take a view.

Check out our latest Special Offers

Please note: Our services include products that are traded on margin and carry a risk that you can lose more than your initial deposit. The products may not be suitable for everyone - ensure you fully understand the risks involved.