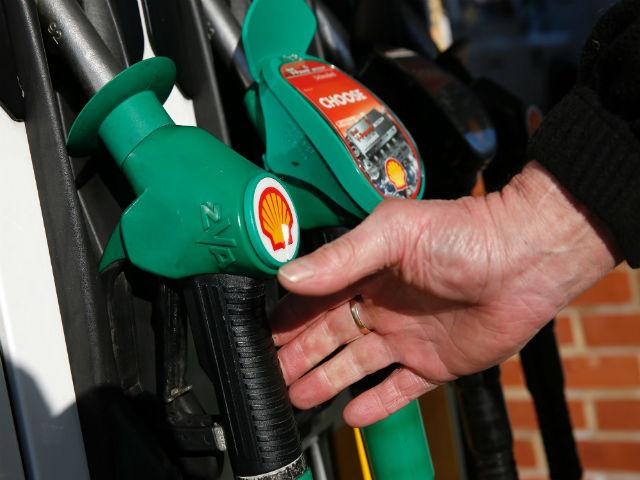 Lower oil prices usually means cheaper petrol for the population
Oil prices ended last week with modest gains, but low demand and high production continue to suppress the value of the commodity...
"Key OPEC members (think: Saudi Arabia, Iraq, and Iran) persist in their battle for market share, ramping up exports apace." - Matt Smith, director of commodity research at ClipperData.
The price of oil has remained stubbornly low over the last couple of years, with a lack of demand and oversupply suppressing the commodity's value. However, prices began to rise last week, and continued to do so this morning.
Oil markets, at first glance, may not appear to have much of an effect on households and businesses, but their performance can impact on various parts of the economy.
One of the most obvious results of cheaper oil are lower prices at the petrol pump - a fact at which many of our readers will no doubt rejoice! The latest RAC Fuel Watch data shows diesel and unleaded cost 111.23 and 110.32 pence per litre, respectively. The RAC believe prices for both will likely fall in the near future.
The cost of heating homes should also decline, making your electricity and gas bills a little less eye watering. Energy companies are traditionally reluctant to pass on these savings, but the 'Big Six' in the UK have already done so earlier this year. Many households will hope that continued low oil prices might encourage British Gas, SSE, Scottish Power, EDF Energy, E.ON and npower to reduce prices even further.
Overall, these types of changes are expected to put more money in the population's pocket. This should drive consumer spending and potentially provide a small uptick for the economy, although these gains may be offset in the UK by developments following the Brexit vote in June. But what is the wider impact of low oil prices?
How do oil prices affect businesses?

The answer to this question, unsurprisingly, will depend on how oil is linked to a particular business's goods and services. Industries that are heavily reliant on oil as an input can expect their costs to fall dramatically, allowing them to reduce their prices and become more competitive.
Air transport, agriculture and petroleum manufacturing are among the sectors that often benefit the most. Meanwhile, the declining price of crude has hit the oil and gas extraction industry hard, as the value of their production has fallen, while overheads remain relatively the same.
What does this mean for investors and spread bettors? Well, having an idea of which way oil prices will move also gives a good indication of how shares for certain companies may perform in the coming months.
Oil and gas firms, as well as big energy businesses, are the most obvious candidates, but there remain plenty of other organisations that can also see their fortunes change because of the ongoing suppression of crude prices.
At the time of writing, Brent crude cost $44.34 a barrel, which was up 0.51% from its closing value on Friday (August 5th). Let's have a look at which factors could affect the commodity over the coming week.
The week ahead

At the end of last week, strength in the US dollar after positive employment data put downward pressure on oil prices. Crude values often decline when the greenback is performing well because the commodity is priced in dollars and thus becomes more expensive for holders of other currencies.
The Organization of the Petroleum Exporting Countries (OPEC) may be considering a production freeze in order to keep supply - and therefore prices - under control.
"OPEC members including Venezuela, Ecuador and Kuwait are said to be behind this latest reincarnation," Matt Smith, director of commodity research at ClipperData, told Reuters.
"But just like previous endeavours, it seems doomed to fail, given key OPEC members (think: Saudi Arabia, Iraq, and Iran) persist in their battle for market share, ramping up exports apace."
OPEC will produce its monthly assessment of oil markets on Wednesday, while the US Energy Information Administration will release a weekly report on oil and gasoline stockpiles the same day.
Friday's Baker Hughes US oil rig count data may also give indications of future supply, with an increase of facilities indicating that supply could continue its upward trajectory.
Ultimately, oil prices have risen today off the back of rumoured OPEC talks about constraining supply. Only time will tell if this is an ongoing trend, but spread bettors armed with the right information could find themselves ahead of the market.
What is Tradefair?
Tradefair is Betfair's new spread betting service, offering trading on thousands of financial markets such as Gold, EUR/USD, FTSE 100 and Twitter. Whether you think prices are going up or down, Tradefair lets you take a view.

Check out our latest Special Offers

Please note: Our services include products that are traded on margin and carry a risk that you can lose more than your initial deposit. The products may not be suitable for everyone - ensure you fully understand the risks involved.