Financial markets latest: US stock volatility continues amid uncertainty over Covid aid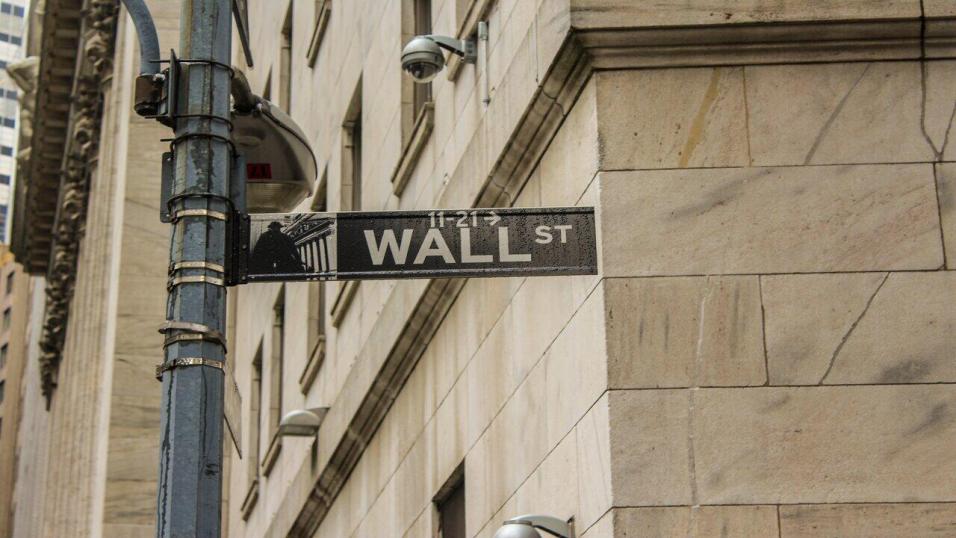 Wall Street has seen another turbulent week
US stocks are feeling the effects of uncertainty over the prospect of further fiscal support for the economy. Tradefair brings you the latest financial market news...
"I have instructed my representatives to stop negotiating until after the election when, immediately after I win, we will pass a major stimulus bill."

- Donald Trump
Doubts over the likelihood of financial support for the US economy being confirmed before the presidential election on November 3 have fuelled turbulence on Wall Street this week.
Shares dropped on Tuesday (October 6) after Donald Trump announced he had instructed his representatives to cease negotiations over a Covid-19 relief bill until after the election.
The following day, however, the president seemed to change course when he tweeted that he was "ready to sign" a stand-alone bill for stimulus cheques of $1,200 per person, directing the comment at Democratic House of Representatives speaker Nancy Pelosi.
'Not negotiating in good faith'
In a series of Twitter posts on Tuesday, Trump claimed that Pelosi was asking for $2.4 trillion of aid to bail out "poorly run, high-crime" Democrat states - money he said was "in no way related" to the coronavirus pandemic.
Republicans were willing to agree to a support package of $1.6 trillion, but Pelosi was "not negotiating in good faith", according to the president.
"I have instructed my representatives to stop negotiating until after the election when, immediately after I win, we will pass a major stimulus bill that focuses on hardworking Americans and small business," he continued.
Trump also claimed the economy is "doing very well" and the stock market is "at record levels".
Joe Biden, the Democratic presidential nominee who will face Trump in the election on November 3, accused the president of turning his back on the American people.
"Make no mistake: if you are out of work, if your business is closed, if your child's school is shut down, if you are seeing layoffs in your community, Donald Trump decided today that none of that - none of it - matters to him," Biden added.
The announcement that stimulus negotiations had been suspended had an instant impact on Wall Street. The Nasdaq Composite dropped by 1.7% in the last two hours of trading on Tuesday to finish the day 1.5% down, while the S&P 500 and the Dow Jones Industrial Average dropped by 1.4% and 1.1% respectively on the day.
Stocks rebound
Shares regained some of their lost value on Wednesday, after Trump said he was prepared to back legislation making individual payments of $1,200 immediately available to the American public.
"I am ready to sign right now. Are you listening Nancy?" he tweeted.
Markets were boosted by the signs of Trump's position softening, with the S&P 500 (+1.7%), the Nasdaq (+1.8%) and the Dow Jones (+1.8%) all rising on Wednesday.
Despite the apparent optimism on Wall Street, however, there was serious doubt elsewhere about the likelihood of any agreement being reached before election day.
Speaking to reporters on Wednesday, Mark Meadows, the White House chief of staff, said simply: "The stimulus negotiations are off."
Larry Kudlow, the director of the National Economic Council, also played down the possibility of fresh financial support for the economy being signed off before November 3.
"What President Trump was saying yesterday is, all right, we are too far apart for a gigantic bill. It's too close to the election. Not enough time to get stuff done at this stage of the game," he told CNBC on Wednesday.
Futures point to positive opening
Wall Street futures suggested further increases on Thursday, partly fuelled by hopes of aid being provided to the struggling aviation industry, even if a more comprehensive stimulus package is still some way off.
European markets took their lead from the previous day's strength in the US with a positive start to trading on Thursday.
London's FTSE 100 was up by 0.6% towards the end of the morning trading session, while Germany's DAX index rose by the same amount and France's CAC 40 gained 0.5%.
In Asia, the Japanese Nikkei 225 closed almost 1% higher on Thursday, but Hong Kong's Hang Seng Index and the Shanghai Composite were both down by 0.2%.
What is Tradefair?
Tradefair is Betfair's new spread betting service, offering trading on thousands of financial markets such as Gold, EUR/USD, FTSE 100 and Twitter. Whether you think prices are going up or down, Tradefair lets you take a view.
Check out our latest Special Offers

Please note: Our services include products that are traded on margin and carry a risk that you can lose more than your initial deposit. The products may not be suitable for everyone - ensure you fully understand the risks involved.
Discover the latest articles
Read past articles