Financial markets latest: Stocks continue to fall amid warnings over US recovery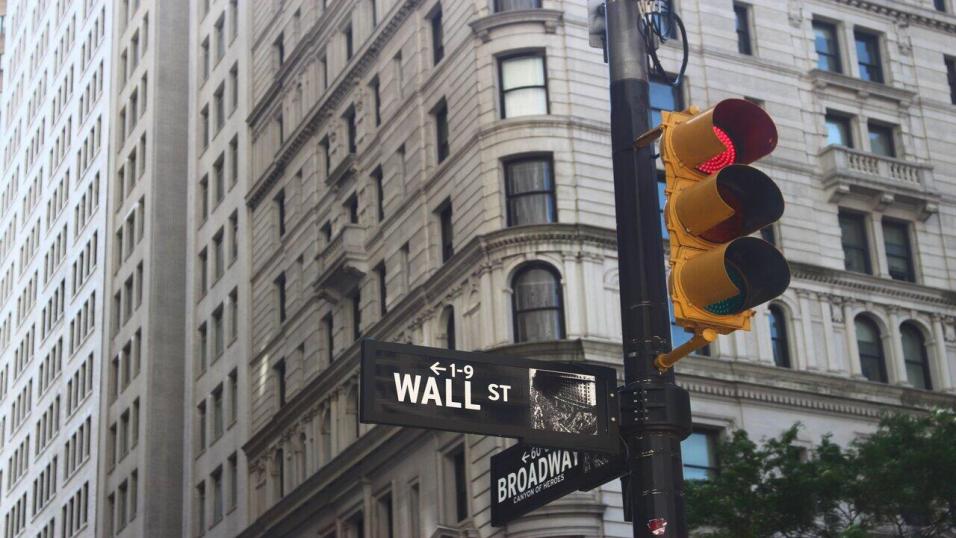 The key Wall Street indices are down this week
Concern in the US over lack of further economic stimulus from Congress has impacted stocks around the world. Tradefair brings you the latest financial market news...
The economy is recovering robustly, but we are still in a deep hole."

- Federal Reserve vice-chairman Richard Clarida
Stock markets have continued to tumble this week amid rising investor concern about the potential of national economies to recover from the ongoing coronavirus pandemic.
In the US, there is anxiety over Congress not providing sufficient fiscal stimulus to help the economy shake off the effects of the pandemic, while European countries including the UK are attempting to balance economic priorities with the need for restrictions to slow the spread of the virus.
Wall Street witnessed further falls on its key indices on Monday and Wednesday, while Asian and European markets traded lower on Thursday (September 24).
Wall Street falls continue
Amid a spate of technology stock sell-offs, the tech-heavy Nasdaq Composite has witnessed some of the biggest falls in the US in recent weeks.
The index ended last week with a 1.1% drop on Friday, which was followed by marginal losses on Monday. A slight rebound on Tuesday saw the Nasdaq gain 1.6%, but it was down by nearly 3% yesterday.
Electric vehicle maker Tesla suffered a 10% slide yesterday after the company's founder, Elon Musk, highlighted the "extreme difficulty of scaling production of new technology".
Google's parent company, Alphabet, was down by 3% on the day, as was Apple.
The Nasdaq is now nearly 12% off the record highs it reached at the start of September.
Elsewhere, the Dow Jones Industrial Average dropped by nearly 2% on Wednesday, following a similar decline on Monday and two consecutive daily falls at the end of last week. The broader S&P 500 has slid by more than 2% this week and is nearly 10% lower than the peak it witnessed earlier in the month.
Economy in a 'deep hole'
Aside from the challenges facing individual businesses, investors were seemingly spooked by warnings from the Federal Reserve that the US economy needs more financial support from Congress.
Both Fed chairman Jerome Powell and Chicago Fed president Charles Evans said Washington needs to do more to aid the recovery from the Covid crisis, following the initial relief packages passed earlier in the year.
Republican and Democrat lawmakers have so far failed to reach an agreement on the amount of fiscal stimulus that should be introduced.
Richard Clarida, the Fed vice-chairman, told Bloomberg Television: "The economy is recovering robustly, but we are still in a deep hole."
Quincy Krosby, chief market strategist for Prudential Financial, told the Financial Times: "When you hear that from [a] raft of Fed speakers, particularly from the top, it is of concern."
Economists at Goldman Sachs halved their fourth-quarter US growth forecast from 6% to 3%, citing beliefs that Congress will not be able to confirm any fresh stimulus measures in the immediate future.
"This implies that after a final round of extra unemployment benefits that is currently being disbursed, any further fiscal support will likely have to wait until 2021," the investment bank said.
Stock futures indicated a relatively flat opening on Wall Street on Thursday.
Global stock losses
European markets are also feeling the effects of widespread economic concerns as the resurgent coronavirus pandemic threatens to derail recovery efforts and harm business prospects.
In the UK, where chancellor Rishi Sunak is set to unveil a plan to minimise further job losses in the coming months, the FTSE 100 saw an early fall of more than 1% and was down nearly 0.4% towards the end of the morning session.
Kate Nicholls, chief executive of hospitality trade body UKHospitality, warned that many businesses "will not survive" the new restrictions currently being introduced, including a closing time of 22:00 BST for pubs and restaurants.
"We are going to see more and more people lose their jobs," she said.
Elsewhere, the French CAC 40 was also down, despite staging a slight recovery from a sharp drop at the open, while Germany's DAX index was flat going into the afternoon.
Aviation stocks in particular have struggled, with International Airlines Group (-3%), Airbus (-1.8%) and engine maker Rolls-Royce (-3.4%) all down on Thursday.
In Asia, both the Shanghai Composite and Hong Kong's Hang Seng Index were down more than 1.7%, while the Japanese Nikkei 225 ended the day with a 1.1% loss.
What is Tradefair?
Tradefair is Betfair's new spread betting service, offering trading on thousands of financial markets such as Gold, EUR/USD, FTSE 100 and Twitter. Whether you think prices are going up or down, Tradefair lets you take a view.
Check out our latest Special Offers

Please note: Our services include products that are traded on margin and carry a risk that you can lose more than your initial deposit. The products may not be suitable for everyone - ensure you fully understand the risks involved.
Discover the latest articles
Read past articles