Financial markets latest: Global stocks fall as Covid resurgence continues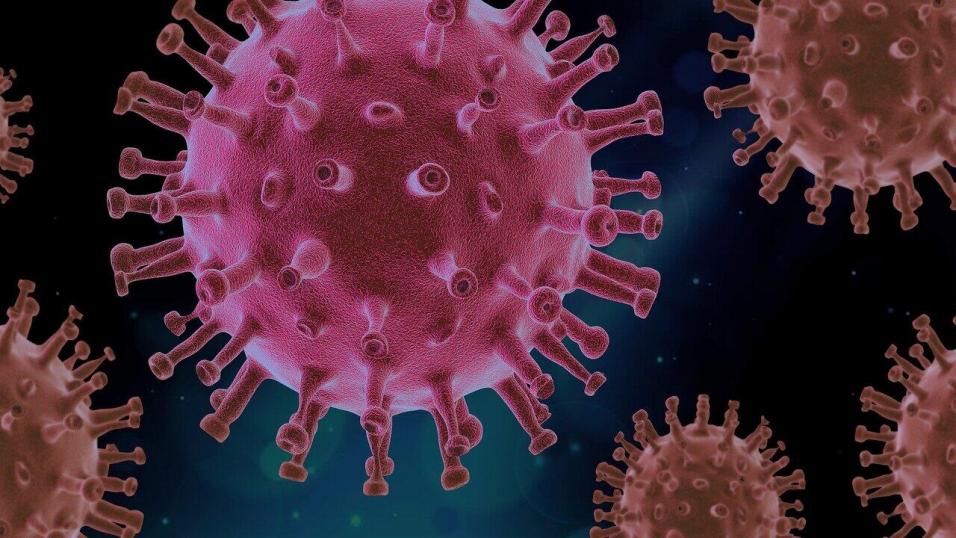 The second wave of coronavirus is hitting stock markets
US and European stocks have fallen this week amid rising Covid infections and fading hopes of imminent stimulus for the American economy. Tradefair brings you the latest financial market news...
"We've got a difficult winter ahead."

- London mayor Sadiq Khan
Stock markets have tumbled around the world as numerous countries introduce new restrictions to fight the spread of Covid-19.
Market sentiment was also hit by fading hopes of lawmakers in the US agreeing an aid package to help the economy deal with the effects of the pandemic before the presidential election on November 3.
Wall Street witnessed two consecutive days of losses and was expected to open lower on Thursday (October 15), while the FTSE 100 and other key European indices were deep in the red on Thursday morning.
'A difficult winter'
A number of countries across Europe are introducing new rules and limits on public activity in an attempt to get fresh coronavirus outbreaks under control.
In the UK, the government has introduced a three-tier system that classifies every area in England as being on either medium, high, or very high alert. Liverpool is currently the only area on very high alert, but could soon be joined by Greater Manchester and Lancashire.
London and Essex are also expected to move up from medium to high alert, meaning local residents will face restrictions including a ban on households mixing in any indoor setting.
Sadiq Khan, the mayor of London, said there was "simply no other option".
"Nobody wants to see more restrictions but this is deemed to be necessary in order to protect Londoners," he added.
"We've got a difficult winter ahead."
France is set to introduce curfews in nine major cities, including Paris, Marseille, Lyon and Toulouse, which will see residents confined to their homes between 9pm and 6am.
In Germany, 11pm curfews for bars and restaurants will come into effect in cities or regions where infection rates are rising rapidly.
Italy reported 7,332 new Covid cases on Wednesday, surpassing its previous high of 6,557 recorded back in March, before widespread testing was available.
Market volatility
Rising infection rates and the prospect of tighter constraints across the continent took a toll on European stock markets on Thursday morning.
Germany's DAX index, France's CAC 40 and the FTSE were all down by at least 2.1% going into the final hour of the morning trading session. The pan-European Stoxx 600 dropped by the same amount.
The FTSE is now 3.6% down on the week, with Thursday morning's slide following three consecutive days of falls between Monday and Wednesday.
Wall Street has witnessed a similar downward trend in the past two days, with the S&P 500 dropping by nearly 1.3% across Tuesday and Wednesday.
The Dow Jones Industrial Average has seen a 1.1% fall since the close on Monday, while the tech-focused Nasdaq Composite fell by 0.8% on Wednesday.
Mark Haefele, chief investment officer at UBS Global Wealth Management, predicted further swings on the markets as investors reckon with unpredictable factors including the outcome of the presidential election.
"Market volatility is set to continue in the weeks ahead as investors brace themselves for a host of uncertainties: the timing of vaccine availability, the size and timing of additional fiscal stimulus and the election outcome," he wrote.
Aid hopes fade
Market futures pointed to further falls in the US on Thursday, partly because of the diminishing likelihood of an economic stimulus package being passed in the coming weeks.
Steven Mnuchin, the Treasury secretary, admitted on Wednesday that the chances of an agreement being reached before the election were slim, since there are still significant differences between Republican and Democrat lawmakers on certain elements of the deal.
"I'd say, at this point, getting something done before the election and executing on that would be difficult, just given where we are in the level of details, but we're going to try to continue to work through these issues," Mnuchin said.
Democrat Nancy Pelosi, the speaker of the House of Representatives, said earlier this week that a proposal put forward by Republicans "falls significantly short" of what her party believes is needed to support the economy.
Dow Jones futures were down by 164 points ahead of Wall Street opening on Thursday, while both the S&P 500 and the Nasdaq were also set to start in the red.
What is Tradefair?
Tradefair is Betfair's new spread betting service, offering trading on thousands of financial markets such as Gold, EUR/USD, FTSE 100 and Twitter. Whether you think prices are going up or down, Tradefair lets you take a view.
Check out our latest Special Offers

Please note: Our services include products that are traded on margin and carry a risk that you can lose more than your initial deposit. The products may not be suitable for everyone - ensure you fully understand the risks involved.
Discover the latest articles
Read past articles