Financial markets latest: FTSE plummets on fears of tighter Covid restrictions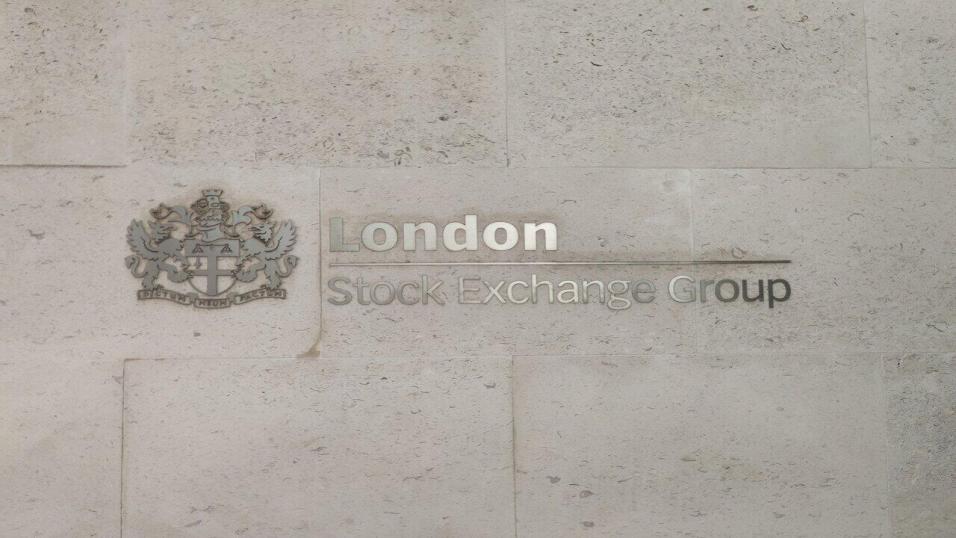 Share prices have plunged in London
The prospect of fresh restrictions to fight the resurgence of Covid-19 sent the FTSE 100 tumbling on Monday morning. Tradefair brings you the latest financial market news...
Prospects for a sharp economic recovery have all but disappeared, as global growth receives the new threat of a resurgent pandemic."

- Richard Hunter, Interactive Investor
The FTSE 100 opened with a steep decline on Monday (September 21), reflecting investor concerns about the resurgence of the coronavirus pandemic and the potential economic impact of fresh restrictions to slow the spread of infections.
An additional 3,899 cases of Covid-19 were confirmed on Sunday, along with 18 deaths linked to the disease.
The government's scientific advisers have warned that the UK has reached a "critical point" in its management of the pandemic, with cases "heading in the wrong direction". This triggered speculation about how the government will act and what new measures could be introduced in England to combat the virus.
'New threat' to growth
Investors were clearly rattled by the growing concern over the accelerating spread of Covid-19 and the new restrictions that could follow.
In London, the FTSE 100 tumbled by nearly 1.7% at the start of trading and kept falling. It was more than 3% down within two hours of opening, at one point dropping to its lowest level in four months.
Similar patterns emerged across Europe, with Germany's DAX index, France's CAC 40 and the pan-European Stoxx 600 all declining by more than 2% in early trading.
Richard Hunter of Interactive Investor commented: "Prospects for a sharp economic recovery have all but disappeared, as global growth receives the new threat of a resurgent pandemic."
He also noted that talks over additional fiscal stimulus in the US are "seemingly in deadlock", which has led to investors "choosing to vote with their feet over recent trading sessions given the deteriorating outlook".
Covid-related anxiety wasn't the only drag on European stocks on Monday morning. Shares in some of the continent's biggest banks dropped on media reports that they allegedly continued to do business with customers that were suspected of illegal activities including money laundering.
Both HSBC and Standard Chartered saw their share prices drop by around 5% on Monday morning, while Barclays stock fell by more than 6%.
Tighter restrictions looming?
The latest comments from the government and its medical advisers suggest a tightening of restrictions in England is a very real possibility in the near future.
Boris Johnson met with his chief medical officer Chris Whitty, chancellor Rishi Sunak and health secretary Matt Hancock at Downing Street on Sunday to discuss possible courses of action.
One option reportedly being considered is a two-week mini-lockdown in England to slow the current growth of the virus.
At a briefing today, Whitty said: "The trend in the UK is heading in the wrong direction and we are at a critical point in the pandemic. We are looking at the data to see how to manage the spread of the virus ahead of a very challenging winter period."
Other European countries, including France and Spain, have already introduced stricter measures in an effort to control the pandemic. In Madrid, more than 800,000 people are subject to a 'stay-at-home' order and are only allowed out for essential reasons such as going to work.
US stocks set to slide
Early indications suggested Wall Street would follow the market slide witnessed in Europe with further falls of its own on Monday.
Futures on the Dow Jones Industrial Average suggested losses of more than 300 points at the open, while the S&P 500 and the Nasdaq Composite were also expected to start the week in negative territory.
American stock markets are struggling to recover from a three-week losing streak, which has been exacerbated by widespread selling of technology shares.
The tech-heavy Nasdaq has seen some of the biggest falls. The index reached record highs at the beginning of September, but has since plummeted by more than 10%.
Meanwhile, the S&P 500 has dropped by nearly 6% so far this month, while the Dow has witnessed falls of almost 3.5%.
What is Tradefair?
Tradefair is Betfair's new spread betting service, offering trading on thousands of financial markets such as Gold, EUR/USD, FTSE 100 and Twitter. Whether you think prices are going up or down, Tradefair lets you take a view.
Check out our latest Special Offers

Please note: Our services include products that are traded on margin and carry a risk that you can lose more than your initial deposit. The products may not be suitable for everyone - ensure you fully understand the risks involved.
Discover the latest articles
Read past articles