Financial markets latest: FTSE follows Asian markets higher as crunch Brexit talks loom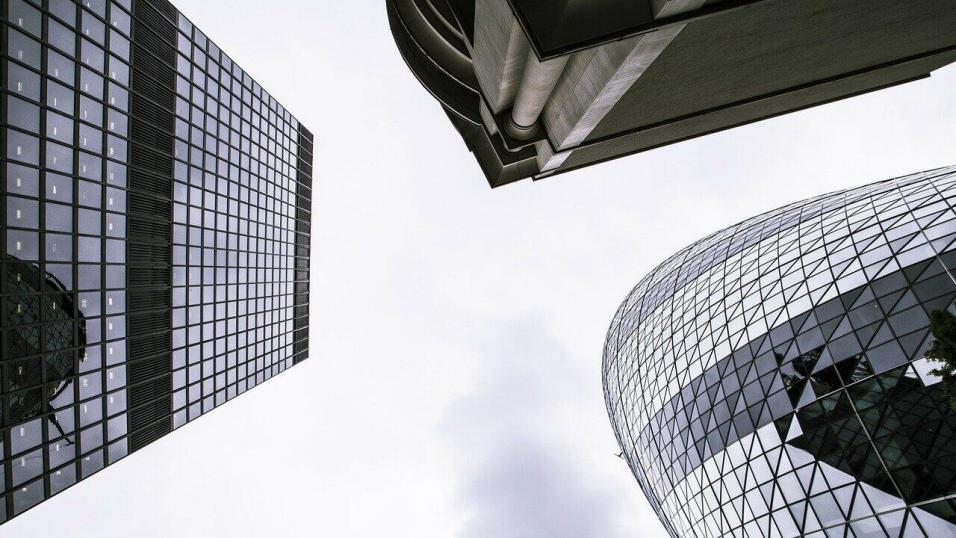 London's FTSE 100 opened higher today
The FTSE 100 and other key European markets made a bright start to the week, on the eve of what could prove to be decisive Brexit negotiations. Tradefair brings you the latest financial market news...
It is understood that Prime Minister Johnson wants to strike a [Brexit] deal, but not at any cost, so the discussions are likely to go down to the wire." - David Madden, CMC Markets
European stocks have started the week in positive territory, with London's FTSE 100 and other key indices opening higher on Monday (September 28).
The continent's markets took their lead from Asia, which saw a strong trading day after China reported increasing profits from the industrial sector for the fourth consecutive month.
During the coming week, investor sentiment is likely to be influenced by critical Brexit talks, as London and Brussels continue to seek an agreement that will prevent the UK from leaving the EU without a long-term trade deal.
Global trends could also be shaped by the first US presidential debate between Donald Trump and his Democratic opponent Joe Biden.
Asia and Europe start strong
Following a fairly volatile week of ups and downs last week, the FTSE jumped by 1.7% at the open on Monday.
France and Germany also saw strong starts to their trading weeks, with the CAC 40 rising nearly 2% higher within two hours of opening and the DAX index seeing an even bigger early gain of 2.5%.
Asian markets led the way on the positive trends, with Japan's Nikkei 225 and the Asia Dow both increasing by 1.3% on Monday and Hong Kong's Hang Seng Index closing just over 1% higher. Shanghai's SSE Composite Index remained relatively flat.
Reports over the weekend showed that Chinese industrial profits were up by 19.1% in August, following growth of 19.6% in July.
Jeffrey Halley, senior Asia Pacific market analyst at foreign exchange firm Oanda, commented: "Asian stocks should consolidate their gains today, although a heavy data week, upcoming holidays, and political event risk, notably in the US, is tempering exuberance.
"We can expect a volatile week for much the same reasons across global equity markets in general."
Last-minute Brexit talks
The European picture this week could be shaped by the next round of discussions on a possible post-Brexit trade deal.
Due to begin on Tuesday, the next round of talks could give investors a clearer idea of the likelihood of the two sides reaching an agreement, following months of negotiations with few signs of progress.
CMC Markets analyst David Madden pointed out that the latest conversations between London and Brussels were "relatively positive", according to David Frost, the UK's chief negotiator.
"It is understood that Prime Minister Johnson wants to strike a deal, but not at any cost, so the discussions are likely to go down to the wire," he added.
Boris Johnson had previously set a deadline of October 15 for the UK and the EU to come to terms on a free trade deal, saying that if an agreement is not possible by that date, both sides should "accept that and move on".
Trump and Biden prepare to face off
Another key political event that is likely to influence market trends this week is the debate between Trump and Biden on Tuesday.
The performance of the Republican president and his Democratic rival in their first head-to-head clash could be a key influencer on voting intentions and polls in the US in the build-up to the presidential election on November 3.
This is likely to feed through to stock markets in the US and beyond. Wall Street has witnessed plenty of turbulence amid the ongoing coronavirus pandemic this year, with the Nasdaq Composite soaring by more than 75% between mid-March and early September, before dropping by around 10% in recent weeks.
The tech-focused index finished last week strongly, gaining more than 2% on Friday. The broader S&P 500 was also up, closing 1.6% higher, while the Dow Jones Industrial Average rose by 1.3%.
Market futures suggested a positive opening in the US on Monday, following a losing streak that has persisted for the last four weeks.
What is Tradefair?
Tradefair is Betfair's new spread betting service, offering trading on thousands of financial markets such as Gold, EUR/USD, FTSE 100 and Twitter. Whether you think prices are going up or down, Tradefair lets you take a view.
Check out our latest Special Offers

Please note: Our services include products that are traded on margin and carry a risk that you can lose more than your initial deposit. The products may not be suitable for everyone - ensure you fully understand the risks involved.
Read past articles