Financial markets latest: FTSE 100 opens higher despite no-deal Brexit fears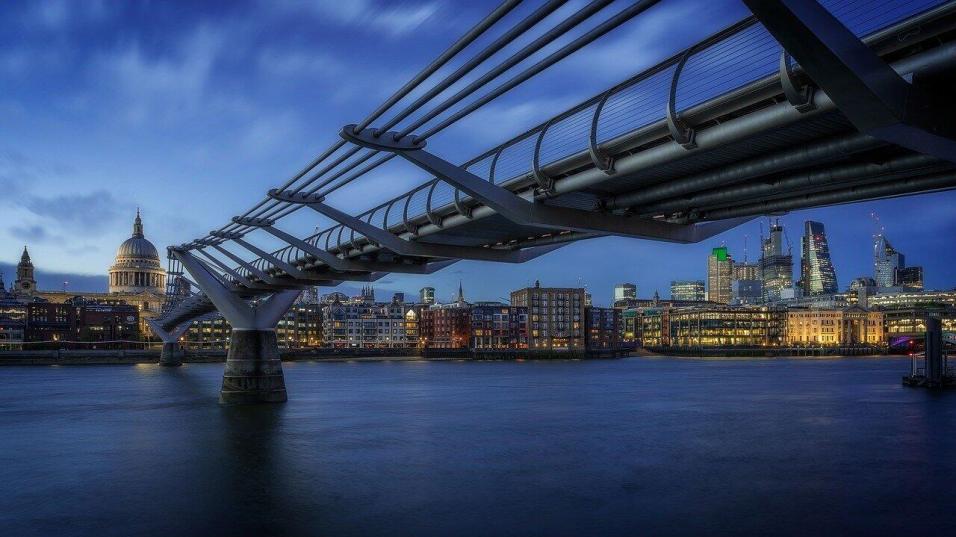 It was a strong start to the trading week in London
Concern over the possibility of a no-deal Brexit didn't stop the FTSE 100 from opening higher on Monday morning. Tradefair brings you the latest financial market news...
"The EU's best moment to strike a deal is now."

- Foreign secretary Dominic Raab
The FTSE 100 has made a strong start to the week, rising by more than 1.2% at the open on Monday (September 7), despite fresh speculation that the UK could be on course to leave the European Union without a final trade agreement at the end of the year.
Media reports over the weekend suggested government ministers were planning legislation that would override key parts of the withdrawal agreement brokered by Boris Johnson last year. The UK formally left the EU in January and is currently in a transition period, which will see the country continue to follow the bloc's rules until December.
Today's strong opening followed falls on London's blue chip index at the end of last week, partly triggered by a flurry of tech stock selling on Wall Street.
FTSE bounces back
After dropping to its lowest point since May on Friday, the FTSE rebounded today with a gain of more than 1.5% over the course of morning trading. The export-heavy index was buoyed by a weaker pound as the prospect of a no-deal Brexit appeared to become more likely.
Meanwhile, the domestically-focused FTSE 250 rose for the first time in three sessions, gaining 1.6% by late morning.
On the ongoing Brexit negotiations and their impact on financial markets, Jim Reid, strategist at Deutsche Bank, said the probability of a deal "seems to be reducing", with the issue of state aid proving to be a "surprising" sticking point.
"This has certainly raised the stakes at a fraught time in talks," he added. "The UK seems to be briefing hard in the media that they are quite prepared to walk away from talks if no progress is made."
Brexit developments
Johnson is expected to say today that, if London and Brussels are unable to reach a final trade agreement by October 15, both sides should "move on".
The UK's chief negotiator, David Frost, told the Mail on Sunday the government is not "scared" of leaving the EU without a deal if the two sides fail to find a breakthrough.
He said: "A lot of what we are trying to do this year is to get [Brussels] to realise that we mean what we say and they should take our position seriously."
Foreign secretary Dominic Raab told the BBC's Andrew Marr programme that fishing and state aid were "the only two points holding us back" and "the EU's best moment to strike a deal is now".
EU negotiator Michel Barnier expressed disappointment at the UK's reluctance to make concessions.
Trends on the FTSE 100 and stock markets across Europe are likely to be influenced by progress in the eighth round of formal Brexit negotiations between London and Brussels, which is due to begin on Tuesday.
Strong opening across Europe
London's strong start to the week was mirrored across European markets, with Germany's DAX index rising by 1.3% on Monday morning and France's CAC 40 up by 1.2%. The pan-European Stoxx 600 got the week underway with a 1.1% increase.
It was a different story in Asia on Monday, amid ongoing tensions between the US and China. Shanghai's SSE Composite Index finished the day down nearly 1.9%, while in Japan, the Nikkei 225 dropped by 0.5%.
Investors will be keeping a keen eye on developments in the US to see if Wall Street recovers from the losses it witnessed at the end of last week.
The tech-focused Nasdaq Composite was down by more than 1.2% on Friday, while the Dow Jones Industrial Average dropped by more than 0.5%.
What is Tradefair?
Tradefair is Betfair's new spread betting service, offering trading on thousands of financial markets such as Gold, EUR/USD, FTSE 100 and Twitter. Whether you think prices are going up or down, Tradefair lets you take a view.
Check out our latest Special Offers

Please note: Our services include products that are traded on margin and carry a risk that you can lose more than your initial deposit. The products may not be suitable for everyone - ensure you fully understand the risks involved.
Discover the latest articles
Read past articles