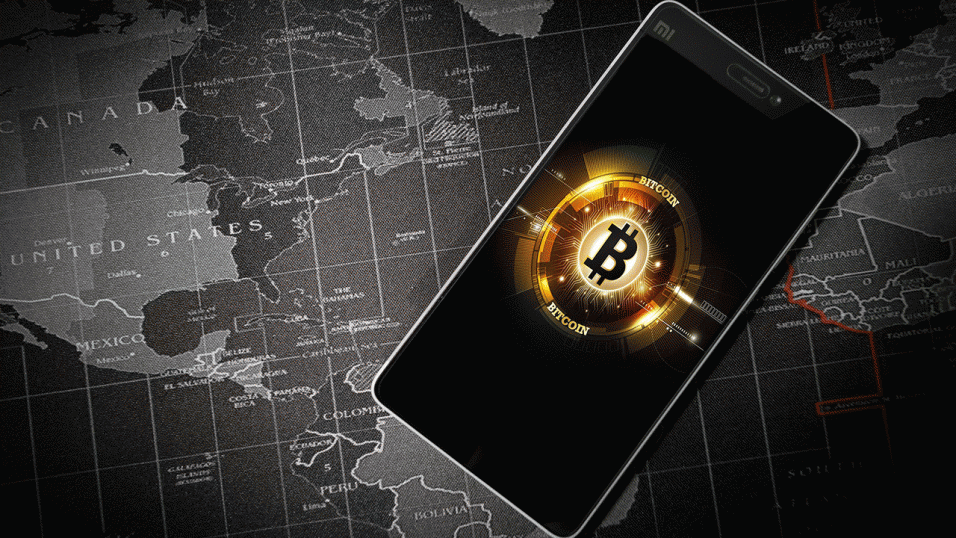 While Bitcoin is very secure there are fears that other cryptocurrencies can be mined by hackers using other peoples' mobile devices
Cryptocurrency has experienced a massive surge in 2018 but where's the excitement gone? The Tradefair team brings you the latest in cryptocurrency...
"Many promoters of ICOs and cryptocurrencies are not complying with our securities laws."

- Jay Clayton, SEC Chairman.
Cryptocurrency has enjoyed a good start to 2018, mostly brought on by the sudden boom in bitcoin. Although the hype has died down, investors are still making moves in digital currency. Here are some of the biggest stories and recent developments in cryptocurrency...
Bringing it into the financial mainstream?
A former banker at Goldman Sachs is looking to bring cryptocurrency into the mainstream by launching a new platform for digital currencies, Forbes reports. Alex Grebnev worked at the firm for 10 years in a variety of roles and saw an opportunity to make it easier for investors to short cryptocurrencies.
Grebnev teamed up with the founders of Changelly, one of the leading instant cryptocurrency exchanges to launch Oxygen. It essentially sells Repurchase Agreements in securities lending, allowing traders to better manage the risk associated with digital currencies. Oxygen means asset-holders can get more out of their digital currencies by encouraging the trading of one cryptocurrency for another.
Anyone can earn money by lending their currency ERC 20 on Oxygen and in return they will get another cryptocurrency to use as collateral until their original digital currency is returned. It means that investors can earn money from their assets, which currently isn't possible.
By making owning and trading cryptocurrency more profitable, Grebnev hopes to bring digital currencies into the mainstream. According to the Wall Street Journal, the platform plans to launch later this year.
The SEC launches probe
The Wall Street Journal has reported that the Securities and Exchange Commission (SEC) is looking into the cryptocurrency market. As part of this, it has "issued dozens of subpoenas" to try and ascertain information from technology companies and advisors involved in digital currencies.
However, a spokesperson declined to offer a comment to the WSJ. Earlier this year, SEC Chairman Jay Clayton said: "Many promoters of ICOs and cryptocurrencies are not complying with our securities laws."
There are concerns about the regulatory crackdowns, which caused bitcoin to spiral from its record-high of $19,000 at the end of last year. The currency now sits at around $6,000, which leaves many investors wondering what the future may hold for cryptocurrency.
IoT hacking concerns
Czech-based cybersecurity company Avant warned that internet-connected devices could be at risk of being hacked to mine cryptocurrencies. Performing a demonstration at the Mobile World Congress in Barcelona, the firm showed how devices could be hijacked by a network being used to run cryptocurrency mining software.
Mining, which is the process of verifying transactions on a cryptocurrency network by solving complex mathematical problems, is almost impossible with bitcoin but other currencies are more vulnerable. Instead, Avant used one called monero and estimated that if 15,000 devices were hacked by the network, it could mine $1,000 of cryptocurrency in four days.
Although this doesn't sound like a great deal, it shows the potential vulnerability of both digital currencies and the Internet of Things (IoT). This could become a much more significant problem as the ownership of internet-connected devices is expected to grow rapidly over the next few years.
China extends its monitoring
Reports suggest that police in China are extending their internet monitoring to include digital currencies. News outlet Yicai states that China's Public Information Network Security Supervision agency and the country's police force - the Ministry of Public Security - are becoming more interested in foreign cryptocurrency exchanges.
According to CoinDesk, the report says this latest move is part of the government's wider-scale efforts to prevent money laundering and investment fraud that is accessible to investors in China.
It comes after the People's Bank of China (PBoC) announced a ban on initial coin offerings (ICO) and ordered the closure of fiat-to-crypto trading. This has meant much of the focus from the Chinese government has been on external platforms that can be accessed by investors in the country.