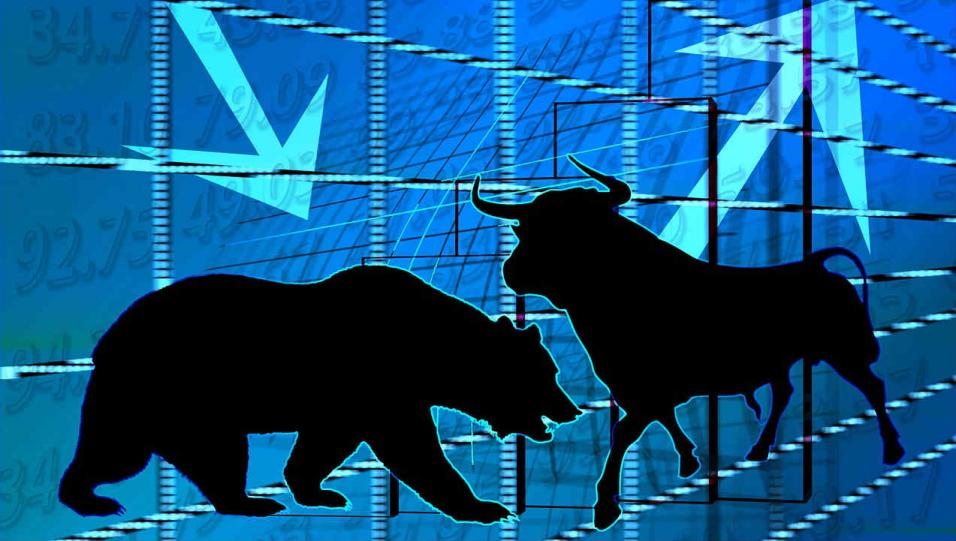 Wall Street trading in the near future and a bitcoin bounce that could inspire traders; all the latest in cryptocurrency.
A bitcoin bounce that inspires traders and Wall Street could be about to offer a digital currency platform to investors. The Tradefair team brings you the latest cryptocurrency roundup...
"We estimate - with generous assumptions - that the ceiling for total cryptocurrency market capitalisation is between $660 billion and $780 billion."

- Barclays Bank.
The cryptocurrency market continues to be a key topic for financial investors but many questions still remain about the integrity of digital currencies. We've highlighted some of the biggest stories occuring in cryptocurrency trading:
Wall Street trading on the horizon
A former JP Morgan Executive believes that Wall Street will start trading in cryptocurrency in the near future, CNBC reports. Amber Baldet, who used to lead JP Morgan's blockchain division before she left, believes it won't be long until the big banks are trading digital currencies.
Her opinion carries weight, not just because of her insight into the field, but because of the movement already being made by the industry. Goldman Sachs has already announced plans to develop the first ever Wall Street bitcoin trading service.
"I think it's coming sooner than people probably think," Amber Baldet, Former head of J.P. Morgan's blockchain arm told CNBC's Power Lunch Friday. "But even where the will is, the legal and regulatory framework is challenging."
There are still obstacles standing in the way of widespread adoption though, Baldet commented. Lack of regulatory clarity was cited as one of the major challenges, with major banks having no framework to operate within . However, with Coinbase, a digital currency exchange headquartered in San Francisco, eyeing crypto custodial solutions, this could soon be changing.
Expert lawyers counsel blockchain companies
Business Insider highlights how lawyers are being called upon to help blockchain companies navigate the tumultuous world of cryptocurrency. There's long been a difficult relationship between traders of digital currencies and the world's major financial regulators like the Securities and Exchange Commission (SEC).
Although it's currently in the process of developing its own official policy for cryptocurrency trading, the SEC has been unclear about where it stands on the topic. This means businesses operating in this sector have a difficult time knowing whether or not they're meeting standards or not.
This is why the in-house lawyers at cryptocurrency firms - large and small - are becoming the heroes of the story, Business Insider reports. Many have experience in finance law or similar areas and are proving to be a priceless resource for the companies they work for.
Bitcoin bounces back
Bitcoin has once again rebounded as its price surpassed $8,500 and tokens such as Tron (TRX), AirSwap (AST) and Ontology (ONT) recorded gains of being 10 and 20%, CCN reports.
The news agency has previously highlighted the importance of bitcoin staying above the $8,200 threshold, as anything below this could lead to it plummeting towards the $7,900 region it experienced recently.
The bounceback is particularly notable because of bitcoin's struggles over the past few months. CCN highlights how the bitcoin price has remained between $7,900 and $8,785, failing to hit its $8,800 benchmark. This banking development, it believes, will give it a strong chance of vying for the $10,000 threshold it has so-far failed to achieve.
However, not everyone is as convinced, showing that digital currencies are still dividing opinion. UK bank Barclays said last week that the recent selloff was the result of former asset holders "developing 'immunity' to further investment".
"Combined with the results of our theoretical modelling, survey findings suggest that, unlike the peaks in Bitcoin prices in 2011 and 2013, the most recent peak may have been the ultimate top and that speculative interest could decrease from here," Barclays said.
"We estimate - with generous assumptions - that the ceiling for total cryptocurrency market capitalisation is between $660 billion and $780 billion."