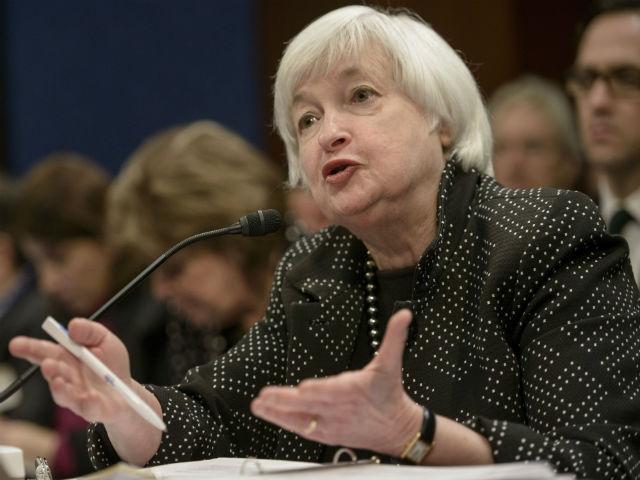 Janet Yellen has hinted that economic conditions are favourable for an imminent rate hike.
Fed governor Lael Brainard is due to speak on Monday on economic affairs. Will Brainard, a known dove, set the scene for a September interest rate hike? The Tradefair team takes a look, in their regular Monday briefing...
"I believe the case for an increase in the federal funds rate has strengthened in recent months." - Janet Yellen, US Federal Reserve chair.
At the risk of sounding like a broken record, the US interest rate is the big subject on everyone's lips this week, as the likelihood of a September hike gains momentum.
The US is the world's largest economy, making the country a crucial lynchpin for financial markets across the globe. Furthermore, unlike many other nations, it has shown an eagerness to move away from the low-interest environment that most of the developed world has embraced since the global financial crisis.
This is why all eyes are on US Federal Reserve governor Lael Brainard today, as she prepares to give an economic speech at the Chicago Council on Global Affairs. But why is Ms Brainard such an important figure this week? And why has the timing of her speech raised the eyebrows of investors and spread bettors?
Doves and hawks

Brainard is the Fed's biggest dove. For those unfamiliar with market slang, a dove is an economic expert who supports low interest rates as a means of boosting consumer spending and increasing jobs. A hawk, meanwhile, takes the opposite stance.
The announcement of Brainard's speech caused huge volatility in the markets on Friday, with the dollar moving higher and major stock averages plummeting. Investors believe the timing of her talk, which was previously unknown, is significant and could point to a September rate hike.
Most analysts will be weighing up Brainard's words very carefully for signs of a hawkish swing; if the Fed's biggest dove suggests interest rates should rise, we can expect a quick move in that direction.
"It certainly would be a clincher if she sounded any more hawkish," Peter Boockvar, chief market analyst at The Lindsey Group, told CNBC.
"I find it unusual that she would put together a speech just days before they go into a quiet period before the meeting."
What's the forecast for a hike?

The Federal Open Market Committee meeting, which is where the US interest rate is decided, will convene on September 20th and 21st, meaning markets could waver over the coming week.
Deutsche Bank chief economist Peter Hooper told Yahoo! Finance there is a 50% chance of the Fed increasing the interest rate in September. Meanwhile, TheStreet reported CME Group figures showing only a 27% per cent likelihood of an upward shift, while a December rise has a 46% chance.
Last month, Fed chair Janet Yellen, another dove, strongly suggested that the central bank wouldn't be waiting long before adjusting interest rates. Speaking at a Jackson Hole symposium, she pointed to recent economic indicators as showing a healthy backdrop for change.
"In light of the continued solid performance of the labour market and our outlook for economic activity and inflation, I believe the case for an increase in the federal funds rate has strengthened in recent months," she explained.
What else is happening?

The US interest rate decision isn't the only economic event this month, so let's explore a few other announcements that could have an impact on markets over the coming days.
First, the Bank of England (BoE) will be announcing its own interest rate decision on Thursday. Most experts are expecting the institution to maintain the status quo after a number of reports suggested the fallout from the EU referendum wasn't as catastrophic as previously predicted.
The Swiss National Bank (SNB) will also release a monetary policy assessment on the same day as the BoE. Again, it's predicted the SNB will stand pat on the base interest rate, although there has been increased criticism of low rates in the country.
Finally, a slew of economic data will come out of the US this week, including the August retail sales report, consumer and producer price inflation data, industrial production figures and manufacturing surveys from Philadelphia and New York. Signs of strength will no doubt increase speculation of a September interest rate hike.
What is Tradefair?
Tradefair is Betfair's new spread betting service, offering trading on thousands of financial markets such as Gold, EUR/USD, FTSE 100 and Twitter. Whether you think prices are going up or down, Tradefair lets you take a view.

Check out our latest Special Offers

Please note: Our services include products that are traded on margin and carry a risk that you can lose more than your initial deposit. The products may not be suitable for everyone - ensure you fully understand the risks involved.