EU Referendum: The three boldest Brexit claims (and whether they're true)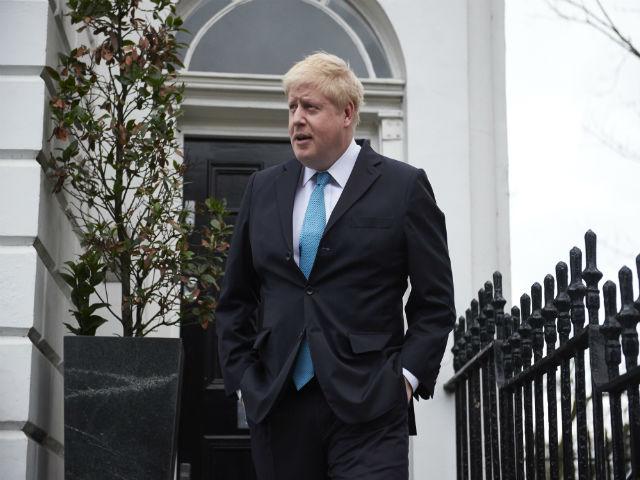 Boris rubbished Cameron's claims that Brexit would lead to wars.
Politicians are often known for their hyperbole, but the EU Referendum seems to have sent some MPs into overdrive in an effort to sway undecided voters.
"The biggest single threat that I can see is that people on the Remain camp will continue to run scare stories about world war three, or bubonic plague, or whatever it happens to be, and they may in the end inadvertently do material damage to people's confidence about this country." - Boris Johnson
It's a mere six weeks away from the EU Referendum, which means the 'facts' and figures have been flying thick and fast from the mouths of the country's politicians as they look to convince floating voters.
Considering recent polls have the Remain and Leave camps basically neck-and-neck, it's perhaps not surprising that MPs are becoming increasingly vocal ahead of June 23. But what are some of the boldest Brexit claims? And are they pure hyperbole or do they hold a grain of truth? Let's examine some of the biggest headline-stealing statements and see whether they hold up to scrutiny.
1. 'Brexit could lead to next war'

Earlier this week, prime minister David Cameron urged voters to choose Remain, claiming that Brexit could cause civil unrest and political instability, leading to potential conflicts on the continent. He said the threat levels from abroad have grown in recent years, and a joined Europe is a stronger Europe. So, is he right?
Well, unsurprisingly, Brexit's Tory frontman Boris Johnson was quick to rubbish his fellow Etonian's words. He argued that peace in Europe was more due to NATO than the EU, and asked voters not to get drawn in by scaremongering.
"The biggest single threat that I can see is that people on the Remain camp will continue to run scare stories about world war three, or bubonic plague, or whatever it happens to be, and they may in the end inadvertently do material damage to people's confidence about this country," he stated.
Considering the multiple factors and complexities involved in international conflicts, it's very difficult to predict whose comments are closer to the truth. The Guardian has provided a fairly in-depth analysis of the potential of a post-Brexit war if any readers would like to learn more.
2. 'The UK contributes £350m to the EU a week'

The UK is among the countries that contributes more to the EU than it receives in return. The Leave campaign claims this figure is roughly £350 million a week, and constitutes over £510.1 billion to date. A hefty sum, no doubt, but is this figure correct?
Full Facts, an independent, non-partisan charity, has explored the figures closely and put Brexit backers' claims to the test. The organisation said the UK contributed £13 billion to the EU last year, which includes an instant rebate from Brussels of £5 billion.
However, the £350 million figure misses out this rebate, meaning it's based on an £18 billion a year estimate. And to pile on the stats even further, the EU spent approximately £4.5 billion on UK projects last year, so the country's overall net contribution actually totalled £8.5 billion.
So the figures seem to be off...but by how much? According to Full Facts, the UK sends just under £250 million a week to the EU. While it's a £100 million difference on Leave campaign claims, it's unlikely to be a big enough gap to sway Brexit supporters to the other side.
3. 'Brexit would cost UK families £4,300 a year by 2030'

Chancellor George Osborne has been churning out a number of bold claims regarding Brexit in recent months. Earlier this month, he said leaving the EU would cause property prices to slump and mortgages to rise. He's also warned of tens of thousands of job losses in the City's financial services sector due to lost European ties. Scary stuff.
Nevertheless, the majority of UK families are perhaps more focused on his comments that Brexit would mean households will be £4,300 worse off a year within the next 15 years if the Leave camp wins. The figures are from an official Treasury report on the EU Referendum, which is a weighty 200-page document with some serious research into the issues.
The stats are based on the prediction that Brexit would cause gross domestic product (GDP) to drop six per cent by 2030. The UK's GDP amounts to roughly £1.7 trillion a year, which, when extrapolated across the number of families in the country, creates the £4,300 figure.
However, this is a fairly simplistic way of presenting the data. Even if the Treasury's estimates come to fruition, calculating the multiple potential outcomes for families over a nearly 15-year period is a highly complex task that needs to take into account various socio-economic trends. Furthermore, GDP and household income aren't the same thing.
The upshot

As we can see, the EU Referendum is a hugely complex issue and the battle is getting increasingly heated between both sides. Untangling the truths, the half-truths and the outright fibs is difficult for seasoned analysts, let alone the average Brit.
But given the potential importance of Brexit, it doesn't hurt for voters to become better informed before the big day. If you'd like to learn more, please check out other articles in our EU Referendum series by clicking here.
What is Tradefair?
Tradefair is Betfair's new spread betting service, offering trading on thousands of financial markets such as Gold, EUR/USD, FTSE 100 and Twitter. Whether you think prices are going up or down, Tradefair lets you take a view.

Check out our latest Special Offers

Please note: Our services include products that are traded on margin and carry a risk that you can lose more than your initial deposit. The products may not be suitable for everyone - ensure you fully understand the risks involved.
Discover the latest articles