Brexit: Banks call for clarification on EU exit plans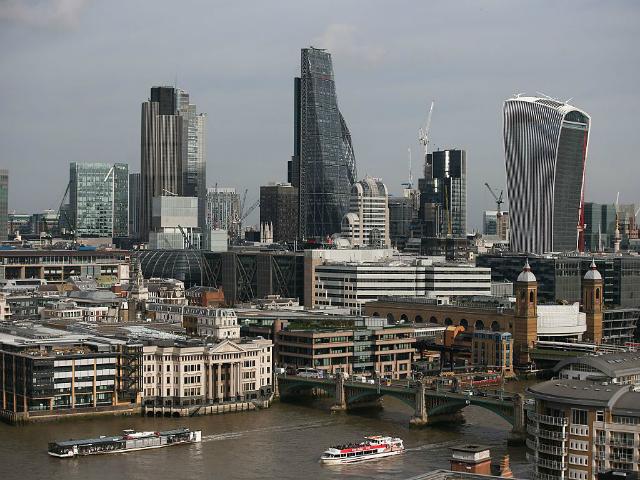 The City is a powerhouse of UK economic activity
Major banks have warned they require clarification on Brexit plans from the government to avoid a swathe of relocations from the City. The Tradefair takes a look at the latest...
"It is damaging if we don't get a transitional deal because I think you will then see banks and financial institutions making decisions on the basis of uncertainty,"

- RBS Chairman Sir Howard Davies
Plans to withdraw the UK from the European Union (EU) must be drawn up quickly to avoid the prospect of major banks moving their business away from the UK, RBS Chairman Sir Howard Davies has warned.
His comments follow the launch of a bid by a group of financiers and lawyers based in Milan to create a rival financial centre to London's City in a post-Brexit Europe.
Action called for to address uncertainty

Outlining a growing sense of unease among many US and Japanese banks in particular, Sir Howard urged Prime Minister Theresa May to quickly address any issues of uncertainty surrounding Brexit and to publish a transitional plan that will clearly state the position of the UK during the coming Brexit negotiations and beyond.
"I think it is damaging if we don't get a transitional deal because I think you will then see banks and financial institutions making decisions on the basis of uncertainty," Sir Howard said.
"They will not wait because they have to make a decision which will allow them to be, to continue to function in the event of a hard Brexit if that's a possibility."
He added that delivering greater confidence to the markets is therefore essential in staving off a potential decline in the financial services sector across the UK - a threat that grows daily as the government fails to make its plans clear.
Importance of the City cannot be underestimated

The high-profile nature of the City has in the past been one of the major powerhouses of UK economic growth. However, in the event that passporting rights cannot be maintained for the UK, this creates a great deal of problems for the whole of Europe.
Sir Howard argued: "About three quarters of all European capital transactions take place in London - often by French banks or German banks, etc.
"If you suddenly broke that off it would be destabilising for the whole of the European financial markets."
As a result, increased clarity on the legalities surrounding City trading during the short to medium-term is now essential - not just for the UK, but for financial stability across Europe and around the world.
Clear vision for the future now essential

Last month the High Court ruled the UK government does not have the authority to trigger Article 50 and the official start to Brexit negotiations without first receiving approval from Parliament. It is a ruling that creates further uncertainty concerning the potential timescale for Brexit and one that could have far-reaching implications in the coming years.
Without a concrete timescale in place for Brexit and uncertainty surrounding the role and stature of the City in the future, major banks may be forced to relocate elsewhere - potentially delivering a major blow to the UK economy.

What is Tradefair?
Tradefair is Betfair's new spread betting service, offering trading on thousands of financial markets such as Gold, EUR/USD, FTSE 100 and Twitter. Whether you think prices are going up or down, Tradefair lets you take a view.

Check out our latest Special Offers

Please note: Our services include products that are traded on margin and carry a risk that you can lose more than your initial deposit. The products may not be suitable for everyone - ensure you fully understand the risks involved.

Read past articles