EU referendum: Forget the issues - here are four big Brexit personalities to watch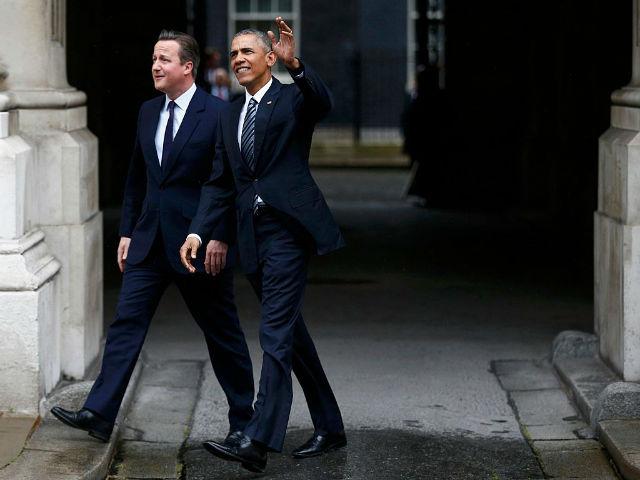 For many Britons, it's individuals rather than issues that will inform the way they vote on June 23
As the June 23 referendum draws closer, let's not forget that it's individuals as much as issues that will determine the final outcome...
"In most referendums, voters don't know very much about the issues they're being asked to vote on." - Dr Alan Renwick, University College London



Let's face it: when you put something as nuanced and complicated as a country's EU membership to a public vote, you can't really expect the whole population to swot up on the issues at stake and develop well-grounded views that have their nation's best interests at heart.
Such is the case with Britain's upcoming referendum, now less than two months away. Even if the world's senior economists could come to some kind of consensus on what a post-Brexit UK would look like, we'd still probably find most voters choosing their stance by proxy - looking at the individuals rather than the issues behind the debate.
This phenomenon was the subject of a Bloomberg article yesterday, with Dr Alan Renwick of University College London putting it succinctly."In most referendums, voters don't know very much about the issues they're being asked to vote on."
They do, however, look at the big personalities on either side of the debate and use this to come up to an "as-if informed" decision.
So who are the big personalities in the Brexit debate? Here are four of the figures we think will weigh most heavily on the UK's decision come June 23.
David Cameron

The British PM is, of course, the voice of the establishment and status quo in this debate, and so far he's gone to great lengths to encourage a Remain vote.
PM: One of the UK's most respected trade union leaders and I agree that workers are better off in a reformed EU. https://t.co/kBCY1SJoD6

? UK Prime Minister (@Number10gov) April 28, 2016
Recent opinion polls notwithstanding, Cameron arguably has the easier battle than his counterparts in the Leave camp. However, his popularity isn't exactly at its highest ebb at the moment. The Panama Papers scandal, the junior doctors' strike and that row over a £9 million leaflet have all had a toxic effect on the public's view of the PM, his cabinet and his campaign for a UK in Europe.
Needless to say, this all feeds well into the hands of his opponents.
Barack Obama

Still, the Remain camp received a serious boost last week when, during a state visit for the queen's 90th birthday, the US premier called on Britons to "stick together" with its friends and allies in the EU - and, by proxy, its key ally on the other side of the Atlantic.
Obama is a big personality, and the markets were quick to react to his intervention in the Brexit debate. Sterling, which is weathering a stretch of alarming volatility over the UK's fraught relationship with Europe, rallied to a five-week high on his comments. Whether this has a sustained effect on polls has still to be seen, however.
Boris Johnson

Back in February, Boris Johnson made a public declaration of his support for Brexit and, in doing so, gave the Leave campaign its de facto figurehead. As one of Britain's most popular politicians and a high-profile media figure in his own right, his coming-out meant a lot for the Brexit cause.
So, what's he up to right now? Well, presumably licking his wounds after the backlash from an ill-judged remark about Obama's "ancestry".
Mask slips again. Boris part-Kenyan Obama comment is yet another example of dog whistle racism from senior Tories. He should withdraw it.

? John McDonnell MP (@johnmcdonnellMP) April 22, 2016
Will this hurt the fortunes of the Leave campaign? It's difficult to say, but let's face it: uncensored comments and buffoonery are part of the BoJo persona. His supporters probably won't think any less of him in light of the controversy, nor his position on Europe.
Nigel Farage

The UKIP leader made a lot of noise in the run-up to the 2015 General Election, but hasn't had much of the limelight in the Brexit debate thus far. He even seemed to forget which side he was on at one point:
On the left is the tweet @Nigel_Farage accidentally sent. On the right is the tweet he replaced it with. #EUref pic.twitter.com/1xIKY9enmI

? Euan Bryson (@euanwrites) 27 April 2016
Still, it'd be foolish not to keep a close eye on the on-again, off-again leader of a party formed to campaign for a British withdrawal from Europe. Let's see if he manages to make a splash over the next eight weeks.
What is Tradefair?
Tradefair is Betfair's new spread betting service, offering trading on thousands of financial markets such as Gold, EUR/USD, FTSE 100 and Twitter. Whether you think prices are going up or down, Tradefair lets you take a view.

Check out our latest Special Offers

Please note: Our services include products that are traded on margin and carry a risk that you can lose more than your initial deposit. The products may not be suitable for everyone - ensure you fully understand the risks involved.
Discover the latest articles