EU Referendum: A tough week for Cameron tightens the gap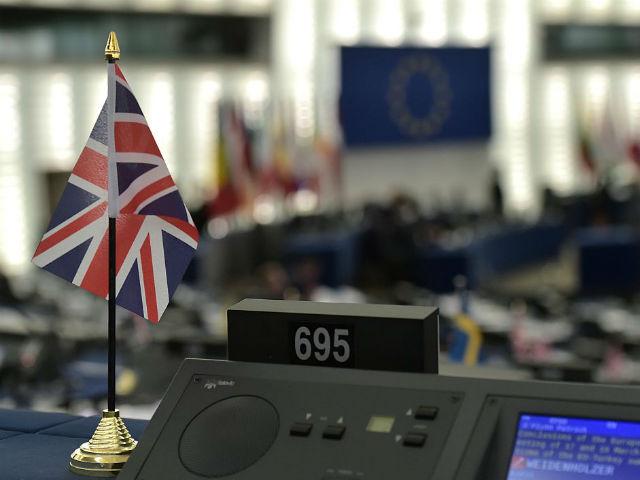 According to the latest data from YouGov, the In and Out camps in the Brexit debate are now on equal footing.
As many UK voters now back Brexit as support a Britain in Europe, new opinion polls show. Scrutiny of the pro-EU PM's tax affairs can't have helped...
"The planned June referendum on EU membership has already created uncertainty for investors, [and] a Brexit could do severe regional and global damage..." - Maurice Obstfeld, IMF chief economist
A week ago, it seemed like the biggest controversy dogging the government's campaign to keep the UK in the EU was an ill-thought-out leaflet costing £9 million in public money. Alas - if only we could have foreseen what was shortly to emerge from the cache of 11.5 million documents leaked from the offices of Panama law firm Mossack Fonseca.
All in all, it's been a tough week for David Cameron. The pro-EU PM's muddled response to questions whether or not he and his family had benefitted from Blairmore Holdings, the offshore fund set up by his father, swiftly led to calls for his resignation, a thousands-strong protest on Downing Street and - ultimately - the publication of his tax returns as a firefighting measure.
Right now, Cameron appears to have weathered the worst of it and kept his leadership intact post-Panama Papers. On the Brexit front, however, the week's events haven't been kind to the fortunes of the In campaign, of which he is the figurehead.
According to the results of a YouGov opinion poll carried out between Monday and Tuesday (April 11 and 12), just under two-fifths (39%) of voters currently back plans for the UK to stay in Europe. Meanwhile, support for the Out camp has risen one percentage point on last week to reach 39% - a figure that puts the two campaigns on equal footing.
The poll, seen by Reuters, also showed an eight percentage-point decline in Cameron's approval ratings to 21%. De facto Out camp figurehead Boris Johnson posted 26% and Labour leader Jeremy Corbyn 28%.
Corbyn is, in fact, the one to watch today. Often a little more critical of the EU than his party would like, the leader of the opposition - whose approval ratings exceeded Cameron's last month - today made his first major intervention in the Brexit debate by outlining a "strong socialist case" for the UK remaining in the EU. Given Corbyn's popularity, it'll be interesting to watch how this weighs on public opinion.
Brexit on the markets

The other big news on the EU referendum front this week is that the IMF has finally stepped in to warn how Brexit will affect the world economy.
According to the Financial Times, it said in an outlook published this week: "The planned June referendum on EU membership has already created uncertainty for investors, [and] a Brexit could do severe regional and global damage by disrupting established trading relationships."
The fund also knocked 0.3 percentage points off its growth forecast for the UK in 2016, dropping its estimate from 2.2% to just 1.9% in light of the growing possibility that Britons will vote Out on June 23.
5 charts summing up #Brexit uncertainty ahead of Bank of England's rate decision https://t.co/EqQZ6hmNNd pic.twitter.com/f3yRSn0qTR

? Bloomberg (@business) April 14, 2016
In currency trading, meanwhile, Brexit continues to be the number one factor weighing on the strength of the pound. Last week, a Reuters poll suggested sterling will add 4% in the immediate aftermath of the referendum if the In camp wins, but lose 7% if a leave vote goes through.
"It highlights how vulnerable sterling is to any glimmer of any political moves," commented Rabobank forex strategist Jane Foley.
"It is very vulnerable and pretty volatile - and we still have a couple of months to go before the referendum."
What is Tradefair?
Tradefair is Betfair's new spread betting service, offering trading on thousands of financial markets such as Gold, EUR/USD, FTSE 100 and Twitter. Whether you think prices are going up or down, Tradefair lets you take a view.

Check out our latest Special Offers

Please note: Our services include products that are traded on margin and carry a risk that you can lose more than your initial deposit. The products may not be suitable for everyone - ensure you fully understand the risks involved.
Discover the latest articles