EU referendum: Five ways the Treasury says Brexit will affect UK industry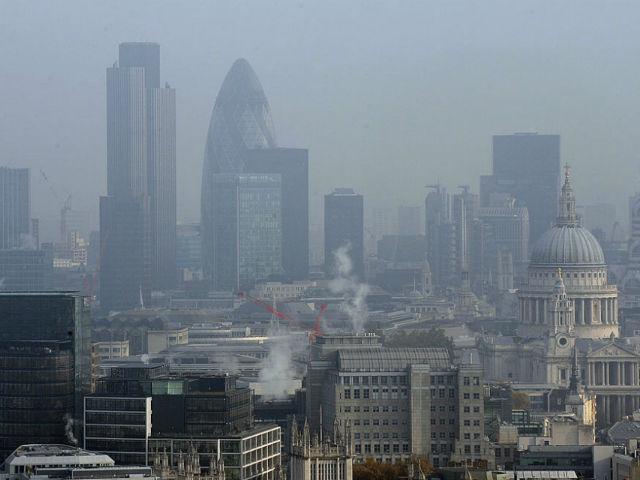 A Brexit scenario would be bad news for some of the UK's biggest industries, the Treasury claims.
This week, the Treasury released a 200-page report on the potential economic impact of Britain leaving the EU. Here's what it found...
"A vote to leave would mean Britain would be permanently poorer ... we'd trade less, do less business and receive less investment." - George Osborne
There are now just two months to go until Britain's EU referendum, and the din of voices telling us whether we should vote In or Out on June 23rd is growing ever louder. Later today (April 21st), for example, none other than US premier Barack Obama is expected to weigh into the debate and tell us how a Brexit scenario would damage the UK's special relationship with one of its closest allies.
But even with as a big a name as Obama pulling up a chair, it's hard not to feel exhausted by the soundbites and identity politics that have dominated the Brexit story thus far. For this reason, it was pleasing to see the Treasury publish a hefty 200-page analysis this Monday on what Britain leaving the EU would mean for our economy.
Predictably, the report has been condemned by Brexiteers as skewed in the favour of the In camp, and its headline finding - that we would be "permanently poorer" to the tune of £4,300 per household - has been endlessly circulated, criticised and ridiculed over the course of the week. Nonetheless, it's interesting to see exactly what George Osborne's bean counters think would happen in the event of an Out vote, and whether or not that chimes with the opinions of politicians, academics and business leaders we've heard over the past few months.
With that in mind, here are five ways the Treasury says Brexit will affect UK industry.
1. Brexit for financial services

Accounting for over 7% of our GDP and providing jobs for more than a million people, the UK's financial services sector is enormously important to our economy and has been at the centre of many an alarming Brexit news story. Just last week, for example, PwC published a report claiming that leaving the EU would shrink the industry by up to 9.5 per cent and put as many as 100,000 jobs at risk by 2020.
According to the Treasury, the UK financial services sector would mostly suffer from Brexit due to reduced access to Europe's single market, which accounts for roughly a third (33%) of its exports. Drilling down, though, the impact would vary from company to company, with firms in wholesale banking, capital markets and investment management taking the biggest blow.
2. Brexit in the pharmaceutical industry

The UK's pharmaceutical industry also benefits from the single market, exporting over half of its output to the EU in transactions worth £29 million per day. Moreover, the Treasury notes that Britain has "strong influence" over the EU's regulatory framework for the industry - a status it would lose as a non-member even if another trade agreement were struck up.
3. Brexit for carmakers

Brexit would cause a couple of big problems for the UK's automotive industry. Not only would its £15 billion EU export business suffer, but reduced access to supply chains spanning the single market would have the knock-on effect of making British cars more expensive.
4. Brexit in the aerospace industry

The UK has the second largest aerospace industry in the world after the US. As with the automotive industry, almost half of its exports - 47% - go to Europe, and it also relies heavily on cross-European supply chains. The Treasury points to the manufacturing process of the Airbus A350 aircraft as an example - the wings are built in Wales and exported to France, but use components sourced across the length and breadth of the continent.
As such, Brexit would be bad news for aerospace, according to Osborne's bean counters. Toulouse-based Airbus agrees: its business model is "entirely based on the ability to move products, people and ideas around Europe without any restriction", it said in a recent statement.
5. Brexit for British steel

Finally, steel's a hot topic in the UK at the moment. The Treasury's verdict on what Brexit would mean for the troubled industry - which exports more than half of its goods to the EU - should come as no surprise: it'd be "a very real risk".
"The UK is using the EU's combined influence to tackle unfair international trading practices affecting UK steel producers," the report states. "As a combined block of 28 member states the EU also has real power and influence to tackle unfair international trading practices."
Cold comfort, perhaps, in light of pre-existing pressures on steel industries worldwide, nor an answer to Brexiteers who claim the current steel crisis can be laid at the feet of the EU. That said, reduced access to the single market can't be a good thing, either.
What is Tradefair?
Tradefair is Betfair's new spread betting service, offering trading on thousands of financial markets such as Gold, EUR/USD, FTSE 100 and Twitter. Whether you think prices are going up or down, Tradefair lets you take a view.

Check out our latest Special Offers

Please note: Our services include products that are traded on margin and carry a risk that you can lose more than your initial deposit. The products may not be suitable for everyone - ensure you fully understand the risks involved.
Discover the latest articles