Hawk Eye on West Indies v India Second ODI: Land of Hope and glory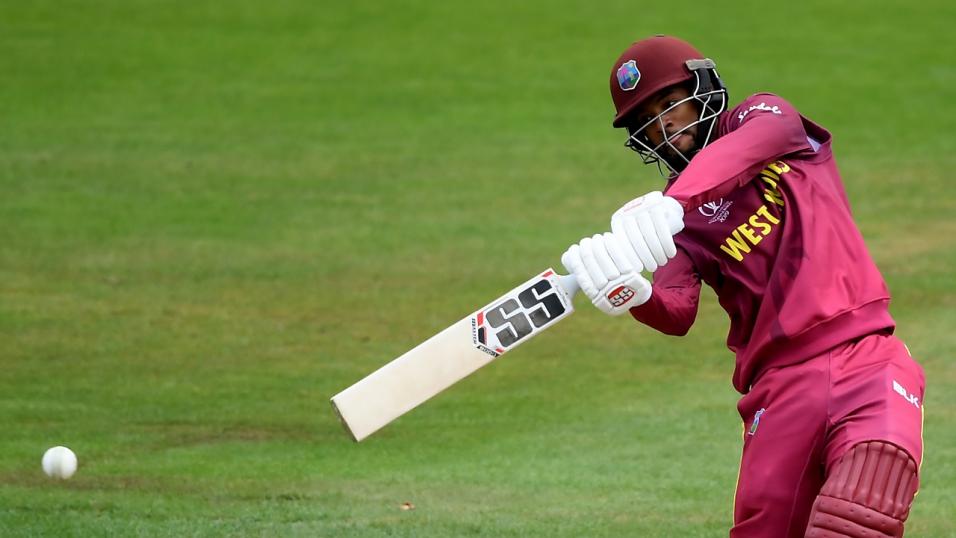 Hope is still value
Ed Hawkins unearths three top-bat bets for Trinidad on Sunday, including a whopping 17/1 chance...
"We backed Hope for glory in that game so do we go in again? Yes because the price is still fair for us"
West Indies v India
Sunday August 11, 14:30
Live on Sky Sports Cricket
Kuldeep could spin it for us
We are rarely short of a conundrum when trying to find a tops winner. This week it's how to make sense of India's top bowler. We would like to bet Kuldeep Yadav for honours at 11/4 but if we were being really strict about our own rules and regulations we won't.
Spin bowlers should be to the fore in this match at the Queen's Park Oval. It has been a turgid surface in the past as matches have worn on. In the last ODI played at the venue, Kuldeep tied West Indies in knots on such a surface with three wickets. He was one of three spinners (Ravi Ashwin and Yuvraj Singh) deployed by India that day. Ravi Jadeja and Rangana Herath are at Nos 2 and 3 on the most wickets list in the last ten years.
Unfortunately, Kuldeep is not a pure 11/4 shot. He used to be better value than that but a poor World Cup has damaged his hit rate. He is now copping more in line with a 16/5 chance. Ordinarily that would torpedo our interest.
But wait. Sportsbook rate Yuz Chahal as the 5/2 jolly. Considering he is unlikely to play (surprisingly he was left out for game one in Providence) does that not provide us with the edge we crave?
Alternatively we can ignore the likelihood of dominance by the spinners and play Mohammad Shami at 7/2. On 20-game form he is more like a 3/1 chance. He is the only bowler listed who is a fair price.
Go slow?
With the pitch characteristically stodgy, Sportsbook's overs-unders quote for the first ten might be on interest. They were going 47.5 at 5/6 the pair. The inclination is to go short, particularly after West Indies struggled for timing in the early part of their innings in Providence.
Unfortunately, history doesn't give us a huge amount of help. The last five ten-overs scores (most recent first) read: 63/55/29/37/37. The first two were by India in 2017. Granted the average is 44 but with both teams probably expecting the track to slow up, it is entirely possible that they could go hell for leather in the first powerplay with the ball at its hardest and the strip just rolled.
Go slow?
Shai Hope's top West Indies bat price has taken a cut from 3s to 13/5 from game one to two. It's probably down to Chris Gayle's struggles when he couldn't get the ball off the shaved bit in Guyana.
We backed Hope for glory in that game so do we go in again? Yes because the price is still fair for us. The edge is not as great, of course, but he should be more like 11/5 on two-year data. We will also have a half-stakes nibble on Jason Holder's inflated price. Sportsbook go a whopping 17/1 when he should be more like 8s.
Faith also has to be retained in Rohit Sharma, despite his odds being cut also. This is probably down to money flow because, of course, India didn't get a chance to bat. The 7/2 is a distant memory and 11/4 is available. It's still a good price with a hit rate for our man at 37%. Kohli is the jolly at 23/10 and he has a true price rating of 5/2.

Hawk-Eye P-L
2019 - points p-l: +44.77 (88.5 points staked)
2018 - points p-l: +9.86 (89 points staked)
2017 - points p-l: +5.29 (26 points staked)