Hawk Eye on West Indies v India First ODI: Remaining faithful to Rohit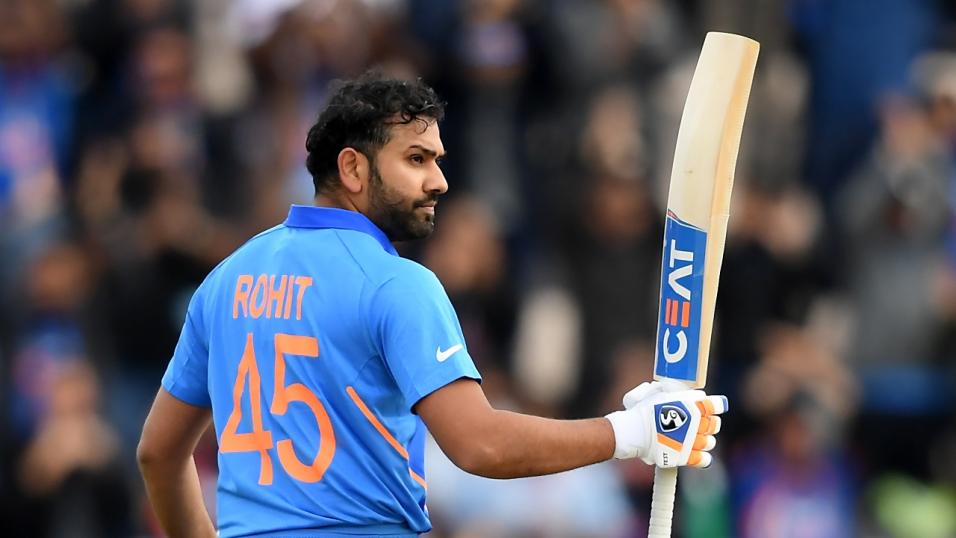 We're on Rohit again
Ed Hawkins combines two-year data and ground form to find a tops winner at Providence on Thursday...
"In the last five years (eight matches), there have been four top-bat winners who were openers, although there was one score winning with under 25"
Hopeful for Hope
The World Cup in England redressed the balance of power in more ways than one. England were maiden winners. And ball gave bat as good as it got just as it looked as though the format was going to continue in slog fest fashion.
The theme should continue in Providence for game one between these two. The wicket for the T20 looked slow and sluggish - as expected. This would be normal for ODI played at the ground, too. In 21 matches since the venue's inauguration, 300 has been busted twice in first innings and under 250 ten times.
It might be wrong to call the surface extreme but it is slow enough for us to at least worry about whether we should be ignoring the big hitters for top-bat honours. The likes of Rohit Sharma, Shikhar Dhawan, Chris Gayle and Nic Pooran like the ball coming on to the bat. They don't want to disrupt their timing by trying to muscle it to the boundary.
And ordinarily we would bang on about how openers are solid bets because they can use that timing in the opening powerplay and later on once they have their eye in. The opportunity to bat for longest counts for a lot.
But openers don't have a great record on the ground. If you look at the top runscorers they are all middle-order worker-bee types. Shiv Canderpaul, for example, is No 1. Gayle averages 27 at the ground. Bangladesh's Tamim Iqbal is the exception to the rule with 222 runs in three matches.
In the last five years (eight matches), there have been four top-bat winners who were openers, although there was one score winning with under 25. Eight came from Nos 4 and 5. Shai Hope notched from that position.
It is no surprise to see Hope favourite for top Windies bat at 3/1 with Sportsbook, then. He has been their most consistent winner in the market for two years and our data has him as short as 11/5. Shimron Hetmyer, who has an excellent record at the venue in his two starts, is 9/2 but is more like 11/2. Gayle is out to 4s and he's getting close to a bet with the numbers suggesting he's 9/2.
Hope fits the bill, then. And for India? Well, despite our concern about openers it is hard to avoid betting Rohit at a whopping 7/2. He has a 37% win rate in this market in the last two years. Virat Kohli is taking up a chunk of the book at 11/5. That's a poor price despite his brilliance. Kohli is more like 5/2.
Thomas too big
Spin should be as important as middle-order patience. Sunil Narine and Shahid Afridi have strike rates of less than 17. Dwayne Bravo, just behind Narine on the wickets list for the venue, has a strike rate of 23.5. Pace off, variations etcetera.
The likes of Yuz Chahal and Kuldeep Yadav, India's spin twins, should be flicking fingers and wrists in anticipation. Sportsbook make Chahal the jolly at 5/2. Kuldeep is 11/4.
Kuldeep failed to cop once in the World Cup. Before the tournament we would have snaffled the odds but he's now closing in on 7/2. Chahal is no way near the right price and we have him down at 11/2.
For West Indies Oshane Thomas is value. He is 1 with Sportsbook but 3/1 with us (based on how often he wins). The problem is that's a 16-match study, four fewer than we really need to be sure.
Hawk-Eye P-L
2019 - points p-l: +44.77 (88.5 points staked)
2018 - points p-l: +9.86 (89 points staked)
2017 - points p-l: +5.29 (26 points staked)