Hawk Eye on West Indies v England Second T20: Gayle set to blow in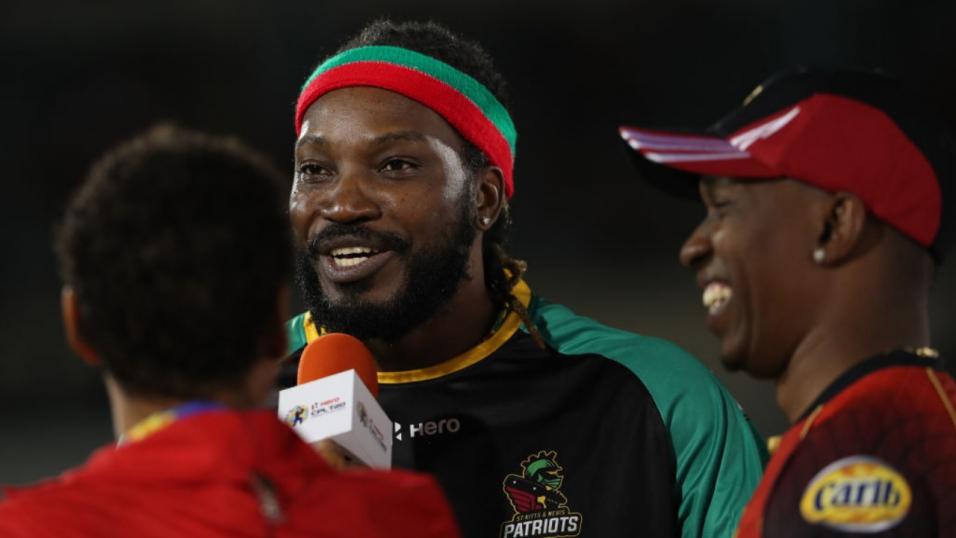 Gayle's numbers stack up
Ed Hawkins analyses the game of the Universe Boss and tries to uncover the value for game two on Friday night...
"It is arguable that if Gayle top scores then the gong is as good as his. In other words, betting him for man of the match has a close relationship to top bat."
West Indies v England
Friday 8 March 20:00
Live on Sky Sports Cricket
Opener is value for top bat
For the first time in the tour Chris Gayle failed. After blitzing England in the one-day international series with scores of 135, 50, 162 and 77 England's bowlers could have been forgiven for tuning up in Gros Islet with a feeling of trepidation.
But, shock horror, Gayle failed. He managed only 15, although he pretty much started where he had left off by launching two sixes into the stands. Strangely, Gayle was dismissed when he failed to throw the bat at one, tamely guiding a catch to third man off Chris Jordan.
No doubt Gayle will remind himself that he must throw the kitchen sink at all times. He certainly should feel he has licence on his home ground. This is where Gayle turns out for St Kitts and Nevis Patriots in the Caribbean Premier League.
Punters rarely need an excuse to get with someone as explosive as Gayle and it could be argued that all the planets are coming into line for another special innings. His form is not in doubt, he has taken a liking to England's bowlers and the familiar surrounds should give him a feelgood vibe.
The latter should not be sniffed at. Most athletes like to return to a venue where they have done well in the past and although Gayle is the sort of laidback character who probably doesn't have a clue what he has done where, and when, it is certainly not a hindrance. He has four top-bat efforts in his last seven outings for the Patriots there (most recent first): 22 runs off 18 balls, 41/24, 9/12, 40/27, 93/47, 71/55, 38/25.
The best news is that there is value all over the shop, specifically on the top-bat and man of the match market. Before game one we reported, with some surprise, that at 2/1 Gayle was not skinny enough for top West Indies runscorer. On career form we had him down as an 8/5 shot. So the kick out to 9/4 by Betfair Sportsbook will tempt many to get involved.
For the match gong, Gayle gets a 6/1 quote. It won't surprise you to learn that on the list of most match awards in international cricket in this format, the opener sits fourth. He has nine wins in 57 games giving him a percentage hit rate of 15.7. More like an 11/2 chance.
Gong chance
That's the second-best hit rate of any modern player in the top ten. Mohammad Nabi (11 in 68), Shahid Afridi (11 in 99) and Virat Kohli (10 in 67) are not lauded as often. Sri Lanka's Thisara Perea, with seven in 36, is king of the match awards in the top echelon.
Look further down the list and we find another tick in Gayle's favour. Evin Lewis, his West Indies team-mate, has a 25% win rate. Lewis is a Gayle Mark II but he is not available for this match.
It is arguable that if Gayle top scores then the gong is as good as his. In other words, betting him for man of the match has a close relationship to top bat. Few players will be able to match his strike rate. Anything of longevity is likely to be murderous and conclusive.
The problem with a MoM bet is the importance of the toss, as discussed in the match preview. It would, of course, help if West Indies win the match. And they are far more likely to do that batting second. A trend that Gayle should be well aware off considering it has shown itself in CPL contests.
Still, opportunities to take advantage of such an edge are beginning to run out. Gayle has announced that the World Cup this summer in England will be his last ODI series. And he might not hang around much longer in T20.
Hawk-Eye P-L
2019 - points p-l: +13.6 (40 points staked)
2018 - points p-l: +9.86 (89 points staked)
2017 - points p-l: +5.29 (26 points staked)
Recommended bets