Hawk Eye on West Indies v England Fourth ODI: Plump for Plunkett
Liam Plunkett is big value to be top England bowler, says Ed
The numbers are crunched by Ed Hawkins to reveal the true value for top England bowler at St Georges on Wednesday
"On two-year form Plunkett is between 11/5 and 12/5 with nine outright wins in 29 innings. He also has five shared honours"
West Indies v England
Wednesday 27 February 13.30
TV: live on Sky Sports
Rashid to be taken on
England are on the brink of having 'must do better' written on their report card for the tour of West Indies. Defeat in the Test series was not entirely unexpected but a failure to claim the ODI leg will be a significant blow ahead of the World Cup.
Defeat in St Georges will ensure they cannot win the series and will muddy the waters with the big one in the summer looming. If we're not quite sure what to make of this England effort so far, we're similarly puzzled by their top bowler market. At least, we were until clarity arrived just in time for game four.
Honours have been shared twice, first by Adil Rashid and Ben Stokes and then by Liam Plunkett, Mark Wood, Stokes and Rashid. Throw in niggles to Chris Woakes and Stokes, who was a slight doubt for this one, and it is easy to reckon that taking a view is to be avoided.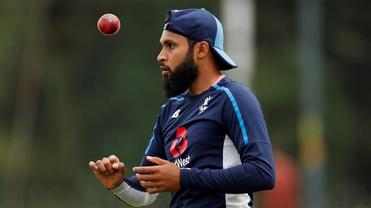 That is until one starts studying the winners, and perhaps more importantly the losers, of this market over the last two years. For a start, Rashid is the 10/3 jolly when he shouldn't be. This despite being England's top wicket-taker over the study period.
In 39 innings, the spinner has won only four times. It's a hit rate which suggests his price is badly wrong. Yet he is clearly consistent. Rashid rarely fails to get on the scoresheet. To that end he has an incredible nine shared honours, meaning you would have had returns 33.3% of the time. A 2/1 shot then.
Best strike rate
Whether you consider that to be a good bet depends on whether you're betting to win or to get something back. We suspect folks are more interested in a clear winner, which is why we think Plunkett is the man who can clear up the confusion.
Plunkett has the best strike rate of any England bowler (a wicket every 24.8 balls) over the last two years. It is a remarkably reliable statistical tool to know how effective bowlers are. Rashid strikes at 28.8 with Woakes in between at 27.4
On two-year form, Plunkett is between 11/5 and 12/5 with nine outright wins in 29 innings. He also has five shared honours. Importantly, he has been dangerous against the West Indies, giving a win or return for punters on four occasions out of nine.
We are hopeful that the poor weather in St Georges will give the wicket something extra for Plunkett to get the ball nipping off the seam, while also negating the threat of Rashid somewhat. The Yorkshire twirler, like most spinners, is more potent without moisture around.
All things considered, then, we would have Plunkett as second jolly behind Rashid. The 4/1 looks a very good price indeed.
Holder a bet?
We made a strong case for Jason Holder top-scoring for West Indies before the rain in St Georges at a standout 10s with Sportsbook. We're in a quandary, then, with the layer cutting him to 8/1.
This is irritating. Without a ball bowled it seems unfair that he's suddenly two whole points shorter. Indeed, on that basis it is hard to reckon that the value is still there.
The addition of Andre Russell, despite a low hit rate in this market, doesn't help. Holder is expected to bat at No 6 but there is a possibility of Russell going in ahead of him depending on the match situation.
At the moment Russell is not listed by Sportsbook. He will be soon. So best to keep your powder dry as once they realise he is playing, Holder might, just might, be pushed out.
++UPDATE++++UPDATE++++UPDATE++
Holder has been listed at 9s with Russell installed at 9/2. That's still a big enough edge for us to get involved and we're happy to do so.

Discover the latest articles
Read past articles