The Hundred: Beware the franchises that splurge on big names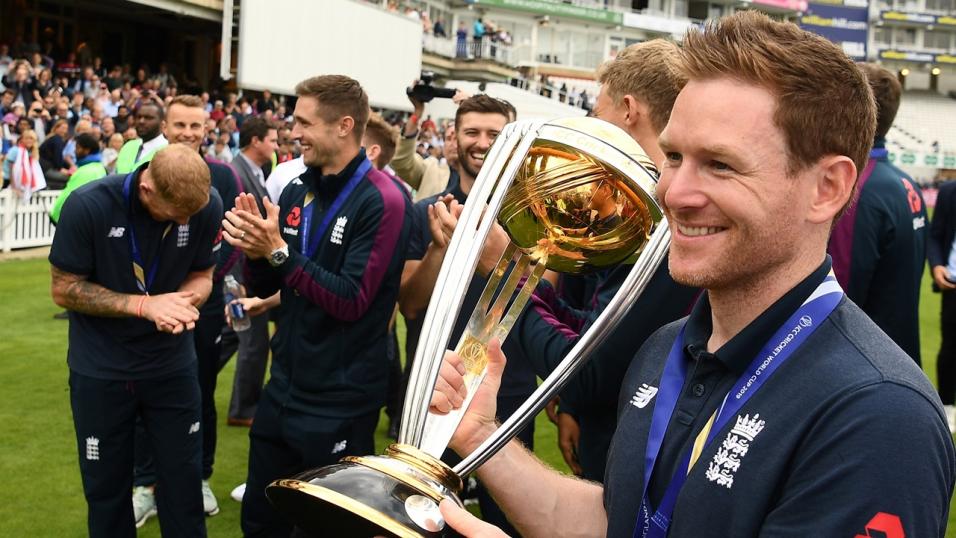 Morgan will play for London Spirit
Ed Hawkins has some early thoughts ahead of the player draft about England's domestic tournament but insists historic values will be key...
"Gayle, as you expect for man who calls himself Universe Boss, has decided he is worth the top price tag of £125,000"
Whole new ball game
To some, The Hundred is cricket's version of Brexit. Divisive, unnecessary, expensive, to the detriment of the status quo and guaranteed carnage. Unlike Brexit, however (apart from the unhinged) it is the carnage that will, ultimately, appeal. Particularly to bettors.
The possibility of short prices being sunk in a matter of balls and jaw-dropping comebacks are likely to make ECB's own gamble potentially one of the most thrilling betting events for years. Not least because, over a shorter amount of time than ever before and with fewer players able to influence the action, match after match should be close with the competitive thermostat wavering dangerously near the red zone.
It won't be easy to win, consistently, at the outset. For a start we will have to re-learn the game. What constitutes a good economy and strike rate? What will an average score be (we suspect about 165 with the decreased value for a batters' wicket)? Players who are considered poor in Twenty20 might suddenly be worth their weight in gold. Just as there are specialists in every format, they will emerge here, too.
We will have a darn good go at getting some of those questions right. Easier said than done, perhaps, when the ECB homepage has no dedicated link to its new flagship and trying to find the entire player draft online is like Leo Varadkar pinning down Joris Bohnson on backstop detail.
It may well be that by the end of the tournament we will have to rip them up and start again. Indeed, it may pay not to get bogged down in the numbers at all. At the beginning of a new format, what could be more important is recognising the franchise that is able to bind its players together in a spirit of togetherness. In the first Indian Premier League, Shane Warne did that brilliantly at Rajasthan Royals. Warne will coach the London Spirit franchise next summer.
Souther Brave early favs
If there was more evidence required that we are stepping into the unknown (and we're not talking crisp packet-inspired kits), a look at the outright odds should put the tin lid on it. Betfair Sportsbook have, admirably, had a go. They make Southern Brave the 9/2 favourites. But just 2.5 points separate them and the joint-outsiders, Birmingham Phoenix and the Spirit. If there really will be nothing to choose between teams, hell, why not have a plump on either of those two?
Brave have probably been chalked up as jollies because they boast Jofra Archer, which may or may not prove to be shrewd. Birmingham may or may not have two of the most valuable players available in Moeen Ali and Pat Brown. Spirit can call on the destructive Eoin Morgan. Surely most teams are going to be able to match each other?
The draft, scheduled for Sunday week, will give us an answer to that. The initial signings, however, have given us one inkling. There will always be one team who get the balance hopelessly wrong between bat and ball (see Jamaica Tallawahs in this year's Caribbean Premier League, the Brisbane Heat in the last few Big Bashes and any Royal Challengers Bangalore edition you care to mention) and which prizes player reputations above all else.
That team might, just might, be Oval Invincibles who seem to have made emotional, homeboy picks in the form of Jason Roy and the Curran brothers with their first foray. The Invincibles seem like the exact sort of franchise whose marketing man will see dollar signs first and a flashing red light much, much later and sign, say, Chris Gayle.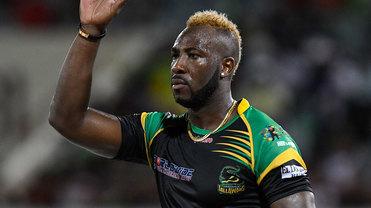 Value will be everything
Gayle, as you expect for man who calls himself Universe Boss, has decided he is worth the top price tag of £125,000. Given his poor form in the Caribbean Premier League - 243 runs with 116 of them coming in one innings - he is probably the epitome of poor value even if a strike rate of 140-odd looks impressive. Not as impressive as his team-mate Andre Russell, who struck at 180. Those are, surely, the sort of rates that are going to be worth big money next summer.
Whoever picks up Gayle, then, we can be sure does not have their heads screwed on. To put Gayle's value in context, for five grand more a franchise could sign Lendl Simmons, Chris Green and Shaheen Afridi. Simmons and Green have been superb in the CPL while Afridi's left-arm darts at the death could be fatal to an opposition. Simmons had a superior strike rate to Gayle in this year's CPL. It brings us back to the point of players having limited time to do maximum damage. Can Gayle really be more destructive over, say, ten balls than anyone else to make him worth that much?
Other acquisitions which will cause a furrowed brow include Steve Smith for £125,000 (duh, he's a Test player), Shahid Afridi for a base price of £100,000, Kame Williamson for the same price (see Smith) and ageing Harbhajan Singh, also at a cool hundred grand. There's an immediate black mark against the name of the franchise who picks up any of those. In uncharted territory, at least one of life's maxims will hold true: get your money's worth.
Squads and early signings
Birmingham Phoenix 7/1: Chris Woakes, Moeen Ali, Pat Brown
London Spirit 7/1: Rory Burns, Dan Lawrence, Eoin Morgan
Manchester Originals 5/1: Jos Buttler, Saqib Mahmood, Matt Parkinson
Northern Superchargers 5/1: Ben Stokes, Adil Rashid, David Willey
Oval Invincibles 11/2: Sam Curran, Tom Curran, Jason Roy
Southern Brave 9/2: Jofra Archer, Chris Jordan, James Vince
Welsh Fire 6/1: Jonny Bairstow, Tom Banton, Colin Ingram
**
New Podcast Alert: Ed will be joined by film director and cricket fan Sam Collins every Tuesday to preview the key games across all formats and explain what exactly makes a value bet. Episode 1 is here
Ed Hawkins P-L
2019: +41.73pts
2018: +23.53pts
2017: +12pts
2016: +18.1pts
2015: +38pts
2014: +31.5pts
2013: +25pts
Based only on available prices. Does not include back-to-lay in-running match advice or commission rate. Figures 2013-2016 on 1pt level stakes. New points system (0.5pt-5) introduced for 2017. Includes Hawk-Eye stats column p-l
Discover the latest articles