Graeme Swann: Time for Leach to grasp England chance at ideal spinner's track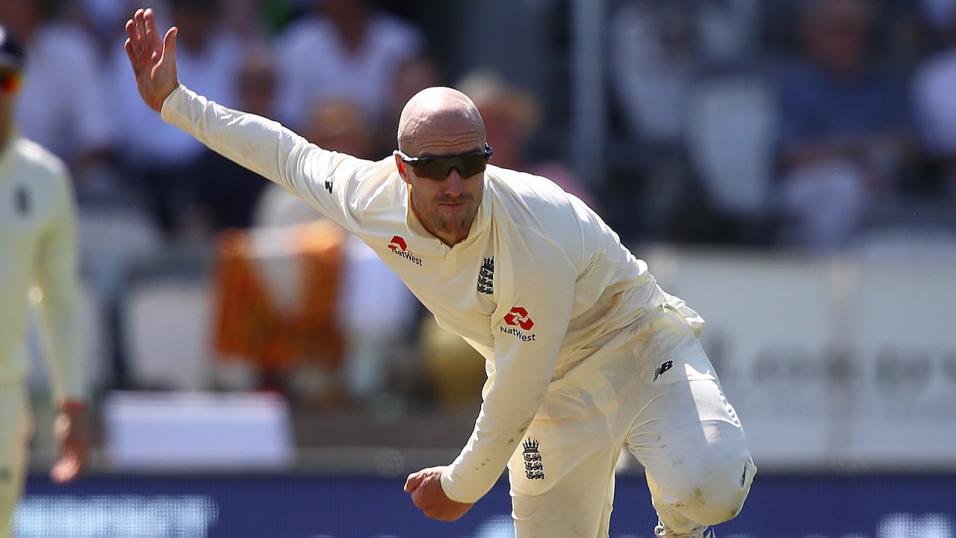 Jack Leach has the chance to capitalise on Moeen Ali's poor form
England arrive at Lord's looking to bounce back from First Test defeat without their greatest ever fast bowler but Graeme Swann is as excited as anyone for their new-look attack to take on Australia...
"Jack should have been playing for England years ago and Lord's is a great place for him to make his mark."
England v Australia
Wednesday, 11:00
Live on Sky Sports
England had to drop Moeen Ali because, as I wrote last week, he had become unselectable, but there is plenty of scope for him to come back. He has to go away and rediscover some confidence in himself.
Moeen has an opportunity to improve
I'm sure playing out of the spotlight will help because I think it's been shown over the years that he doesn't like the spotlight: he'd rather be the second spinner because he doesn't relish the pressure of performance on him. I would suggest that is the thing he needs to go away and work on the most: try to put pressure on himself away from the limelight because that's the only way he is ever going to start believing in himself.
There is nothing worse than seeing a player who you know is capable of so much more and who you have seen do so much over the years a shadow of their former selves. Confidence does that to sportsmen. It's not an easy thing. If it's a technical issue, it's easy because you can do something about it. You just go in the nets and work it out. But everyone is human, even the seemingly strongest individuals get the doubts during games but you have to find methods of dealing with the doubts. It's different for every person.
There is a very good psychology department within the England cricket team but ultimately, by the time you're playing international cricket, you should know yourself. You have to find that bit of magic that works for you and convinces yourself that everything is going to be alright. I used to find that it was about trying to take a step back and put some perspective on things, but what worked for me certainly will not work for Moeen and it wouldn't work for the next man: everyone is different.
About time for Leach
Jack should have been playing or at least involved in the England team years ago. There was a time when he wasn't picked for England to go on tour because there was a rumour that he only took wickets when it turned, which still absolutely amazes me. Fancy picking a spinner who takes wickets when it spins! Then they went to Bangladesh and India, took spinners who hadn't done that and then they didn't win any Test matches! It was a baffling situation.
I think he's got to do his holding role well. That's the most important thing. Do your holding role in the first innings and then in the second innings, the wicket should deteriorate, it starts to spin and you can go out and win the game. There is no reason why he can't do it. He's a great cricketer who has taken a lot of wickets for Somerset over the years and it's his time.
It's a real shame that Mo has missed out actually because ideally you'd have a spinner at each end, one left and one right, but you can't pick Mo as a batsman at the moment so that is how it's worked out.
Jofra adds X factor to the attack
Obviously losing Jimmy Anderson is a blow but Jofra Archer is a genuinely exciting bowler who can add the X factor to the England attack that was missing in the second innings at Edgbaston.
We can't replace the skill of Jimmy because he is the best we have ever had, but the extra pace and his impeccable World Cup performances make Archer a no-brainer of a selection.
The Lord's slope can be a spinner's friend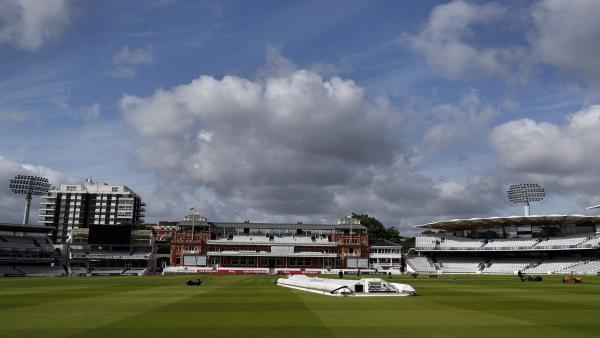 I always bowled from the Nursery End to turn the ball up the slope because if you're spinning the ball, it doesn't need the hill to make it turn. When you're batting and you've the ball spinning down the hill towards you, it's very easy to play spin: everything comes down and it doesn't tend to spin violently.
Bowling from the other end, I found I could get it to bounce and spit out of the foot-holes. It was brilliant bowling to left-handers too because I used to get lots of LBWs with the ball going down the slope. People obsess about the problems the hill causes bowlers but I don't know why - I always loved bowling there!
**
He's one of the best off-spinners to ever bowl a ball, but how will Graeme take to the Betfair Exchange? Our very own Ed Hawkins explains everything from backing and laying to setting odds and trading your position. Let's see if Graeme could turn a profit on West Indies v Afghanistan.