Graeme Swann: Jimmy Anderson can win the Ashes on his own if it swings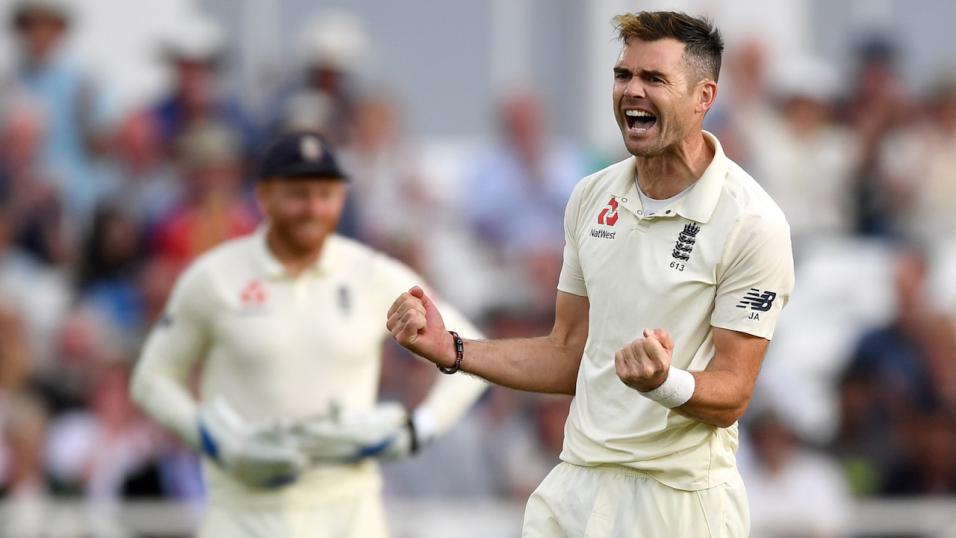 Jimmy Anderson has been battling a calf injury but could be the deciding factor in the Ashes
The World Cup win is fresh in the memory but the superb summer of English cricket rolls on this week with the visit of the old enemy. Three-time Ashes winner Graeme Swann says the home side can win the key battles...
"If the ball swings around, no-one will be able to handle Jimmy Anderson, or exploit the conditions better"
Don't worry about Jimmy
Last time I saw Jimmy Anderson, he was quietly optimistic of playing in the Ireland game despite his injury problem so I think the selectors have wrapped him in cotton wool to save him for the Ashes and I don't blame them.
Not that we should worry about Jimmy. He knows himself, that's the key to his longevity. His metabolism is ridiculous. He eats so much junk! He's not an obsessive trainer but he knows his own body. He stopped listening to coaches after they changed his action and snapped his back in half. After that, Jimmy went back to knowing how to bowl and how to look after himself.
If the ball swings around, no-one will be able to handle Jimmy Anderson, or exploit the conditions better. If it swings, England will win almost solely because of Jimmy. If he was in the Australia team, they would win the Ashes.
He's a brilliant bowler with great control. One day he will run up and the ball will not go exactly where he wants and he'll run straight off the field and out of the ground, but he won't retire if England win the Ashes or anything like that. He's got nothing else. Let's face it, he's not the funniest bloke in the world, is he?
England's batting order is a shot in the dark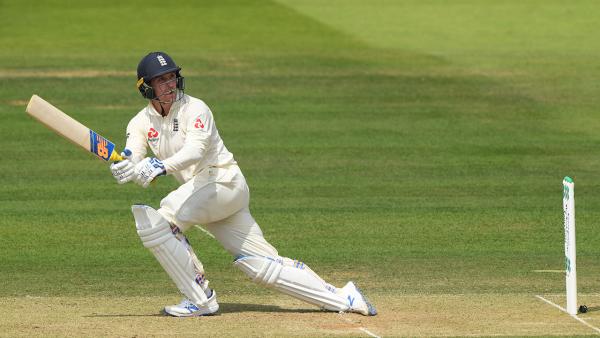 I don't like people being picked in red-ball cricket because they're good at white-ball cricket but if Jason Roy is the best option in the country, which he seems to be, then we have to pick him. I know that it was the first over he faced against Mitchell Starc in the semi-final that got him an Ashes series because he played him with such aplomb and then decimated the Australian attack.
I don't mind a maverick at the top of the order who can smash it but I hope that is what he is given free rein to do. I would much rather see Jason Roy walk in having scored a hundred before lunch than 60 not out at tea. Roy has been picked on temperament more than anything else, like Marcus Trescothick or Michael Vaughan were in previous England Test teams. He might take to it like a duck to water.
Joe Root at least is a lock in the team - as long as we let him bat at four. He's the best player we've had in a generation and he scores heaps batting at four. So let him. Don't dilute his output just to appease people in the press who are desperate for him to bat three.
But the one to watch for me is Ben Stokes at six. I think this is the year of Stokes. His World Cup was phenomenal and his story is such a great one now, from doghouse to penthouse. I just have this feeling because of the way he batted in the World Cup. It was so technically perfect, grown-up and level-headed. A year ago, no-one would have credited Ben Stokes with those qualities.
As a bowler he can bowl with fast swing and he will have a couple of spells like Botham did in '81 where he will get four or five wickets in a couple of overs. This could be a massive summer for him and I hope it is, because I love the man.
Archer should be on the England team sheet for the next 10 years
Jimmy and Broady are still brilliant bowlers but they are both around the 80-83 miles an hour mark now and they're not getting any younger. They afford you the control so you can then pick someone who is out-and-out rapid and dangerous. For me, that's Jofra Archer.
From six or seven down in the batting order, out-and-out pace gets you wickets. It gets bowlers out because they don't want to face that. Jofra proved in the World Cup that he is a very, very talented bowler full stop, against the top of the order or the bottom of it. After he bowled the first three overs against South Africa, I had him pencilled into my England team for the next 10 years.
He's got a lovely short run-up, he doesn't expend too much energy and the beauty of him is that his bouncer has no discernible difference. It's just a quick flick of the wrist, it's rapid and it's unerringly accurate. Graham Onions hit me on the head once because he had the same thing: a bouncer you just didn't see coming.
Moeen needs to learn from Nathan Lyon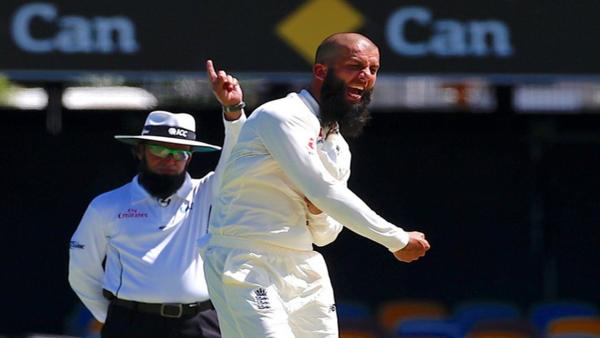 The big difference between Moeen Ali and Nathan Lyon is that Lyon believes his own hype and he is over-hyped as a bowler. He's got some talent, but he is over-hyped. He's over-performing because of that though. He believes in himself which is absolutely key for a spinner. Moeen Ali had that straight away against India but then questioned himself. He read the press, believed it was second season syndrome and has gone steadily downhill as a bowler. He needs someone to pump his tyres up.
I was lucky because I got two wickets in my first over in Test cricket. They were two balls that maybe wouldn't have got a wicket in first-class cricket but the pressure of the situation makes batsmen do strange things and makes people shrink. So I decided I would never shrink. I would puff my own chest out and pretend I was the best bowler ever to play this game. I ripped that straight out of Shane Warne's manual.
I would tell Mo to watch some videos of himself, taking wickets against some of the best batsmen in the world, and tell him to bowl those balls. You don't want to tell him that he is good enough and that he can do this, because that just makes people nervous and it's patronising. I would tell him to stop worrying about it and start looking forward to bowling, which I don't think he does. He needs to relish the nerves and the excitement of the last morning of the game. It is the worst - but simultaneously the very best - feeling in the world! When it comes off, it's all worthwhile.
Warner's reinvention makes him the key wicket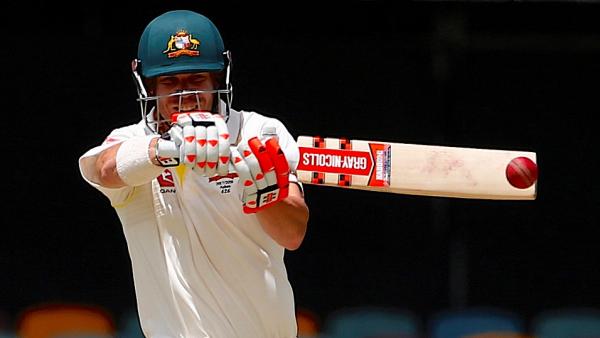 David Warner has made a conscious effort to mature and surely he realises that he is a better player for it. He batted brilliantly in the World Cup. If he carries on doing that then good on him because it takes a lot for a bloke to admit he needs to change. Sometimes you've got to be caught out doing the deed and it has to be public and humiliating as it was.
He is a key wicket but his record is very poor in the Ashes in England. There really isn't a lot of chirp in international cricket - no matter what people like to think - but if I was bowling, I might whisper his average in this country to him every now and then.
Warner used to have a very obvious problem in Test cricket just above off stump. It was a weak spot for him. England will still target that and if they get him there early on in the series, he's screwed because it will get in his head - but I think he might have mastered that. He looked a much better player in the World Cup than I've ever seen. He's a good player of spin, he's a very good cricketer.
Discover the latest articles
Read past articles