Graeme Swann on the First Test: Australia will enjoy underdog status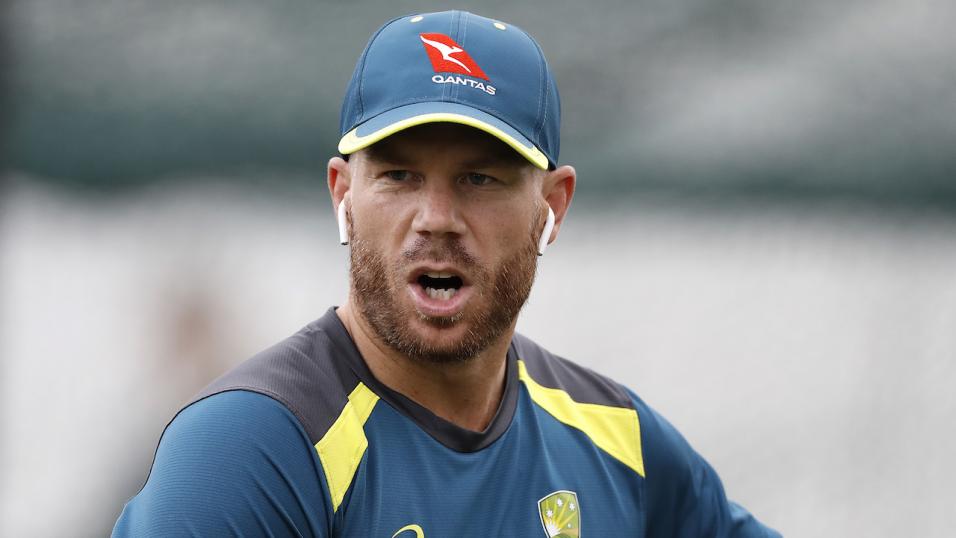 David Warner has changed since the Sandpaper gate incident, says Graeme
Will Australia be able to cope with a fearsome English crowd at Edgbaston in the first Ashes Test? Graeme Swann believes the weather will worry them more than England's sledging...
"Maybe David Warner has realised that you don't have to be an unpleasant individual to play well."
Sandpaper-gate has tamed the Aussies
This is one of the greatest rivalries in world sport. These two teams desperately want to beat each other and the crowd will get massively involved in that as well. Just wait for day one of the First Test, listen to the crowd and the singing which will be aimed at Steve Smith and David Warner. It will be raucous but actually I predict the players in the middle will barely say a word.

I think David Warner has changed a lot since the sandpaper incident. During the World Cup he seemed to be keeping himself to himself. He scored a lot of runs so maybe he's realised that you don't have to be an unpleasant individual to play well, because if he does play well then he's a huge danger to England because he's a brilliant player.
Don't expect a sledge fest
These days sledging is just not as big a part of the game as it may have been years ago - the days of Merv Hughes and those incredible stories are dead. If someone nicks the ball and doesn't walk he has his parentage questioned for the next couple of hours, but generally there is not a lot of chirp in the middle these days. There aren't the clever witticisms, it just doesn't happen. I personally didn't sledge because I was a spin bowler; spin bowlers don't sledge because you haven't got a bouncer to back it up with. If you have a cheeky chirp at someone who then hits you for three sixes, you look stupid, so I didn't bother.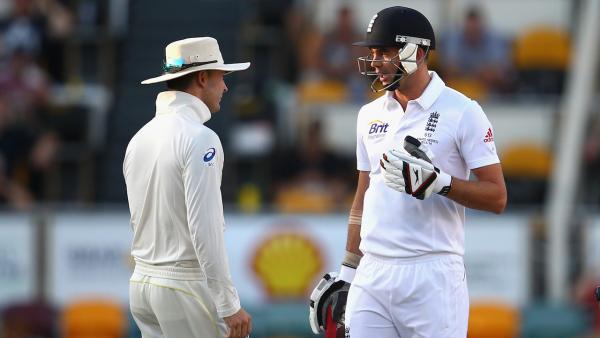 I haven't seen a single player bothered by sledging either. There was all that outcry about Michael Clarke telling Jimmy Anderson to get ready for a broken arm but Jimmy barely noticed. It's such a stupidly small part of the game but people love to hype it up.
World Cup win piles the pressure on England
I don't think having won the Cricket World Cup will help England particularly as the expectation is so huge now. Because of that big semi-final defeat in the World Cup, I think Australia come in as underdogs and they will enjoy that. They'll be looking to smash England off their perch and I think that makes the Aussies very dangerous.

The pressure in an Ashes series compared to any other series is ramped up 10-fold. The number of people on the ground when you're warming up is insane: there's suddenly 15 camera crews, people everywhere, barely a blade of grass to warm up on, the press conference rooms are packed, you're on every paper, front page and back. It really is a massive deal but a brilliant one.
England will be praying for swing - they are in trouble without it
Three out of the five Tests in the last Ashes series here provided typical English conditions with the ball swinging through the air. The Australians are not good against a ball that moves laterally through the air so it was a huge advantage for England. However, the other two games in London - at Lord's and at The Oval - were on very flat pitches and the ball didn't swing. Australia were rampant in those games and smashed England.
So I think this series depends so much on whether the ball swings because if it does England will win - and that would be almost solely down to Jimmy Anderson. If he was in the Australian team, they would win the Ashes. In saying that, the reliance on him is slightly worrying. If he gets injured or doesn't play for whatever reason then England could be in trouble.
Unsung heroes must step up early
They are not two vintage teams. They've got some vintage players but they've both got glaring weak spots too, most notably in the batting.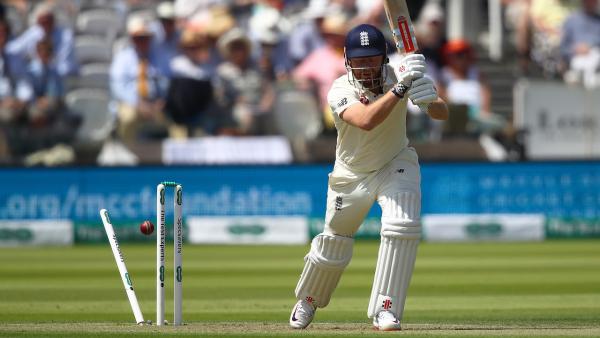 Australia have got Warner and Smith and England have got Root and Stokes. Everything else in the batting order is a problem. For England, Jonny Bairstow needs a big series because he is a brilliant, brilliant batsman but I think in Test cricket he needs to be one of the best in the world. Both teams have got three or four batting spots that are glaringly open. They need to fill up.
The side which bats best will win this series, but it will be the unsung heroes who win the Ashes. Root will cancel out Smith, Warner will cancel out Stokes, and then it's a case of who will step up and make a difference.
Ashes memories last forever
As kids in England you grow up wanting to be part of the Ashes. I desperately wanted to get Allan Border out to win the Ashes but I didn't do my maths, I didn't realise he'd be 60 by the time I got in the team. I was lucky enough to win three Ashes which were all incredible but I think your first one is always going to be the most special.
I actually bowled dreadfully in my first Ashes Test at Cardiff because I had tried to glue my finger together. I had cut my finger and the doctor said 'have you ever glued it before?'. I said 'no but I'll give it a crack'. I'll never know why I did. I bowled like a tramp.

But I recovered and we won the series at the Oval. At the end of a long hot day, walking around the ground, England flags out, Rule Britannia and God Save the Queen ringing out made it incredible. I just wanted to get my hands on the urn so I nudged up next to Andrew Strauss when he lifted it up and then all of a sudden, my world was shattered: the little sticker on the bottom of it said "Lord's shop - £4.95". They don't use the real thing! I was devastated. The greatest moment of my life was ruined!

In all seriousness, my worst moment was obviously when I had to retire halfway through an Ashes series when we were being pummelled. I couldn't feel the ball any more in my hand. That's possibly the lowest moment of my life, let alone in the Ashes.
Discover the latest articles
Read past articles