Graeme Swann: Archer form eases Anderson injury blow but batsmen hold the key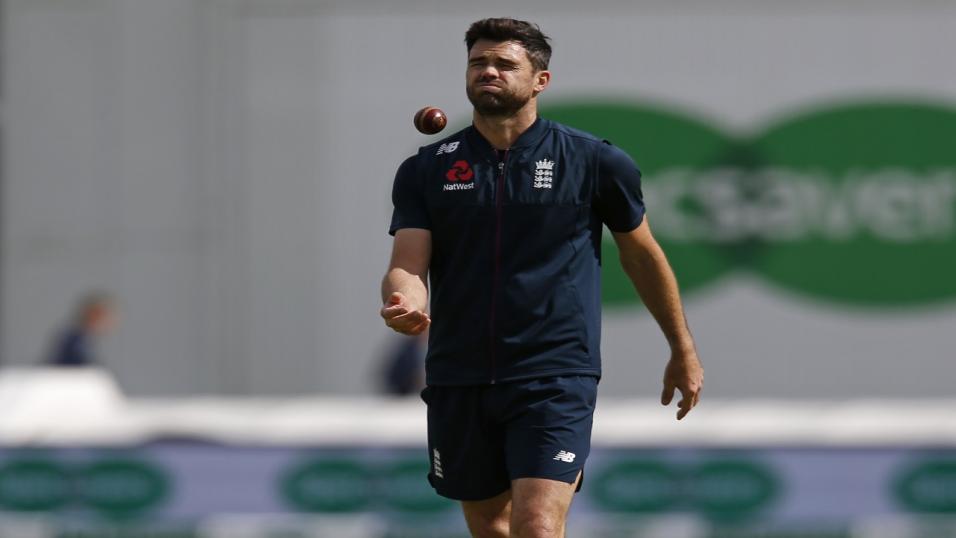 Jimmy Anderson has been ruled out of the rest of the Ashes with a calf injury
England levelled the series against Australia in spectacular fashion to turn the Ashes into a two-Test shootout, and Graeme Swann believes it's time for the hosts' batting order to step up to the plate...
"A year ago, we would have been in dire straits without Jimmy Anderson, but we're not, because we've got Jofra Archer."
England v Australia
Wednesday, 11:00
Live on Sky Sports Cricket
It's so even now that it's too tight a series to call. If Jimmy Anderson were still fit and raring to go, England would be my favourites but him not playing does really even things out. It is shaping up to be an amazing finale.
Anderson injury a bonus for Australia
I've not spoken to him but I know Jimmy will be devastated at being ruled out of last two Tests. He was really looking forward to this series and when he missed that Ireland game, I joked about him just wanting to play in the Ashes but frankly it's got to be serious for Jimmy to miss anything. He is the kind of player who just never stops bowling. You do get to an age where you start to get niggles but with Jimmy it's probably not an age thing because he's as young as he ever has been. He has just picked up an injury that won't go away at the worst possible time.
It's a massive shame for him and for England but it's a massive bonus for Australia because they are not good players of swing bowling and if the ball is going to swing around like it has done, England's bowling attack with Broad, Anderson and Archer would have been simply unplayable.
However, could you imagine if we had lost Jimmy in the same situation a year ago? It's hard to think we would not have been in dire straits. But we're not, because we've got Jofra Archer, an extremely good bowler who has shown his true talents in this series, and he should enjoy the pace and bounce of Old Trafford.
Batsmen must stand up and be counted
I said before the series that it would be the unsung heroes who win the Ashes for their team. England and Australia are not playing good cricket as teams at the moment. The odd individual is playing very well but the rest of the players in this Ashes need to pull their fingers out. They need to decide that they are not bit-part players any more but guys who win Test matches for their team by scoring centuries or averaging 50. There are batters out there averaging single figures!
Steve Smith, averaging a lot more, coming back in obviously bolsters Australia and the press seem determined to fire up a war of words between him and Jofra Archer. After the last Test I think it's obvious that when the cricket itself does the talking it is a far more palatable series. Stop digging for headlines and focus on the skills on show, I reckon. Let these two box office draws of world cricket fight it out on the field rather than trying to get them to take swipes at each other in the press room! Smith is now back on the field and with Marnus Labuschagne in there as well Australia have got a potent middle order all of a sudden.
England need to find some potency too. Joe Root's 77 at Headingley was a step in the right direction but two years ago I think he would have got 150 in that situation. He needs to find his mojo and get in to that purple patch we know he can.
The top order need to follow Root too. Joe Denly needs to say 'I've got 50, now I'm going to get a hundred in this Test match' because otherwise these guys are running out of chances. If they cling onto their places for the whole series and don't score runs, that will be it for them. They've got to tell themselves that 'it's not going to happen to me because I'm going to get runs and be a fixture in this England side'.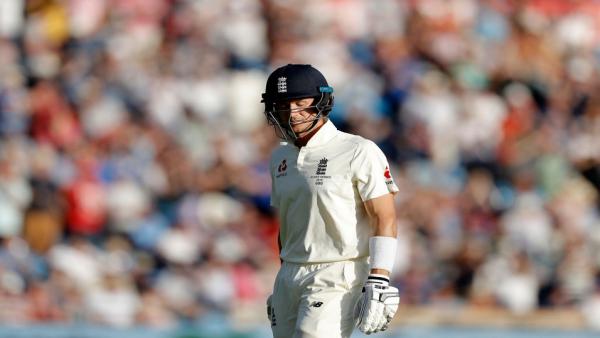 Another man who needs runs is Jason Roy. I feel for Jason because he is a brilliant white-ball one-day opener. But red-ball cricket and Test cricket is a different kettle of fish and he's facing arguably one of the best seam attacks in the world with a brand-new ball that does a hell of a lot more than a white Kookaburra cricket ball.
Roy is a better white-ball cricketer than he is red, simply. We have a massive thing in England where people do well in white-ball cricket, we get very excited and push for them to play Test cricket despite the evidence that it might not be their strongest form of the game.
If Jason Roy goes to Australia next year, I would open with him all day long but in England right now, he's finding it difficult to cope with the amount of lateral movement and that's because county cricket doesn't expose you to that many high-quality, high-pace bowlers who can move the ball. Only Test cricket does that. That's the case all round the world too. I'm not bemoaning the state of English county cricket because I think it's very good in terms of seam bowling - but in terms of pace and movement, all the best congregate in Test cricket.
More than anything, it's screaming out to us that this country is not producing batsmen who understand the unique challenges of Test match cricket. They've all got the ability. They've all got it in them to be Test players. But whether they mentally believe that they are Test players or have played enough cricket of the type that is required to score runs in this Ashes is anyone's guess.
This is not just a knock on England though because the Australians are in the same boat. It's a worldwide epidemic. We've got some of the best bowlers in the world moving the ball at pace and batsmen who have a modern-day technique and sway towards one-day cricket - and they are struggling to adapt to the red ball.
Discover the latest articles
Read past articles