Hawk Eye on England v Australia Second Test: Prepare to take on overrated Smith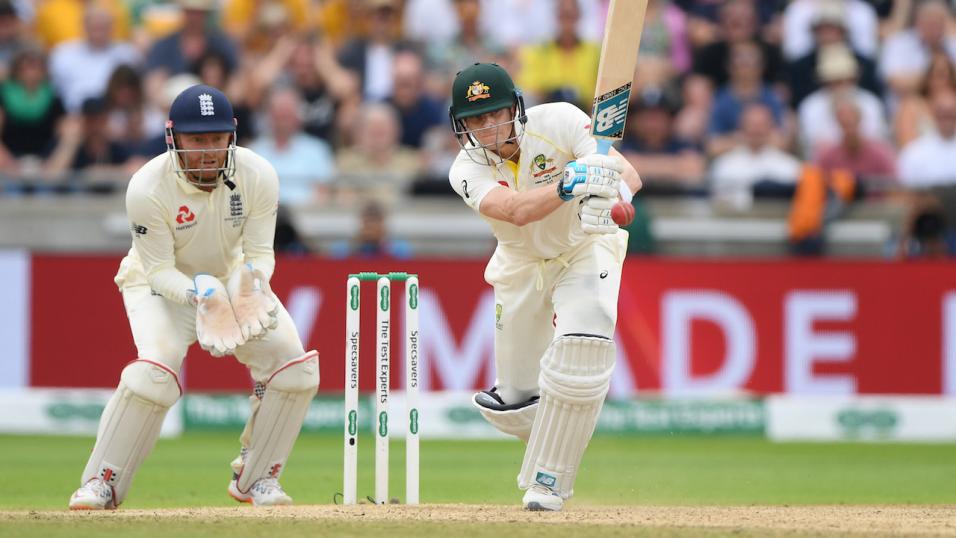 Steve Smith has become too short to back after his First Test heroics, says Ed
Never afraid to swing against the tide, Ed Hawkins says now is the time to short the Australian run machine...
"In England, Smith's making up at an average of 113 per game and that's with eight wickets to his name. He surely won't bowl"
England v Australia
Wednesday 14 August 11.00
TV: live on Sky Sports
England hoping for bend
How do you get Steve Smith out cheaply? That is the question that has been vexing English minds ever since the former Australia captain spiked home hopes in the first Test.
It's pretty simple. Nip the ball, late, off the seam or through the air and you've got your man. Twas ever thus for any batsman of repute. England, in truth, know this. Witness Smith's scores the last time he was here. Runs on roads at Lord's and The Oval. Chicken feed in Cardiff, Birmingham and Nottingham.
So the big question is whether it will seam or swing. Recent history, as discussed in our match preview, suggests it will. Damp conditions should help, too. If we could guarantee bend and dip, we'd pile into Sportsbook's 5/6 that Smith bust more than 130.5 performance points (1pt per run, 10 per catch, 20 per wicket). In England, he's making up at an average of 113 per game and that's with eight wickets to his name. He surely won't bowl. On four-year career form, he's averaging bang on 130. Keep stakes smart, then.
It looks like a classic example of an overreaction. Smith is all the rage so he's prohibitively short across the markets because the money is bound to come. It is the same for top Australia bat in the first dig. Sportsbook go 6/4.
It's too short. On two-year data we rate him at 2s. The flip side, of course, is that Smith may only need 30 or 40 to top score. We have little faith in Messrs Warner, Bancroft et al hanging around for long.
At 4/1 Warner actually passes the numbers test. But we're ducking him because the edge is not great enough considering the bowler-friendly conditions. Cowardly? Possibly.
The best Aussie-related bet is Pat Cummins to be top Australia bowler. Lord's should suit him. Sportsbook's 9/4 is just shy of a full ten percentage points in our favour on market form. Nathan Lyon, who he tied with in the first innings in Birmingham, could see his threat reduced because of wet weather.
Stokes and Buttler to the fore
For top England runscorer we're splitting stakes between Ben Stokes and Jos Buttler at 6/1 and 7/1. Buttler, very kindly, has had his price boosted a whole point by Sportsbook.
Stokes, who we are enthral to, is a true 4/1 chance and we have strong suspicions that he is England's most technically correct operator. Not to be sniffed at if the ball does plenty at HQ. Buttler is not in the same postcode in terms of what is right and proper. But we rate him at 9/2.
Best bowler is tough, largely because of Anderson's absence who had a 21% hit rate. The obvious candidate is Chris Woakes because of how he wrecked Ireland at the same venue only a few weeks ago. But there's no evidence that 11/4 is a good price.
Hawk-Eye P-L
2019 - points p-l: +42.2 (91 points staked)
2018 - points p-l: +9.86 (89 points staked)
2017 - points p-l: +5.29 (26 points staked)