England v Australia Second Test Betting: Don't fear a bet against the rain with batters likely to struggle
Woakes could be in the market for runs again
Ed Hawkins, who was bang on the money in game one, gives his predictions for a wet Lord's from Wednesday...
"Despite the Archer hype, the technical failings of both teams and the brilliance of Smith, the big factor for HQ is the weather."
England v Australia
Wednesday 14 August 11.00
TV: live on Sky Sports
England pinning it all on Archer
England didn't smash the panic button after the comprehensive defeat at Edgbaston. But they've got a sweat on. Hence the dispensing of Moeen Ali and the ludicrous reliance on a Test debutant - Jofra Archer.
Moeen's axing is a victory for Australia. A fair fight it is not when you pitch a spinning all-rounder against a specialist. Archer, of course, is going to be a gun player but it is a sorry state of affairs that he carries the home team's hopes. He's already won you the World Cup, what more do you need?
Archer is coming in off the back of the side strain, the worst kind of injury for his type, and no red-ball cricket for just shy of a year. James Anderson is injured and looks unlikely to appear again in the series.
Archer gives England something they have been lacking. Raw pace. When that asset is paired with Chris Woakes' seam and swing and a Stuart Broad who always saves his best for Ashes series then they will argue they're not in bad shape. England will make a conditions-led call on spinner Jack Leach or seamer Sam Curran.
But in truth, it is the batting that has been the biggest worry. Despite a ton from Rory Burns few can claim to be confident in the top four. Jason Roy and Joe Denly have it all to do. Joe Root looks as though pressure is taking a toll. Jonny Bairstow, too, is feeling the strain.
It is not unreasonable to reckon England have the edge in the middle order with Ben Stokes, their best technician, and Jos Buttler a game-winning partnership waiting to happen. In a low-scoring Test, these two are vital.
Careful Australia
Australia are a cock-a-hoop and their coach, Justin Langer, has already been back-slapping himself for the mean and moody bowling tactics. They don't need to be asked twice, though, do they, these Aussies?
It may have paid to keep his counsel. Before a ball was bowled we felt that Australia, much like England, were dangerous with the ball but a danger to themselves with the bat. Twin centurion Steve Smith aside, this lot aren't much cop when the ball bends.
For Roy et al, read David Warner, Cameron Bancroft, Usman Khawaja and Tim Paine. We're not fooled - yet - by Matthew Wade's ton with a soft ball and a knackered attack with one man down.
Bancroft is a possible doubt because he failed to get runs in a warm-up at Worcester. Marcus Harris, who Langer knows well, did get runs. It comes down to how badly Australia want to keep a winning team together.
Pat Cummins, Peter Siddle and James Pattinson will no doubt dovetail superbly again. It could be too wet, though, for Nathan Lyon to be as a big a threat as he was in Birmingham.
Seam and swing early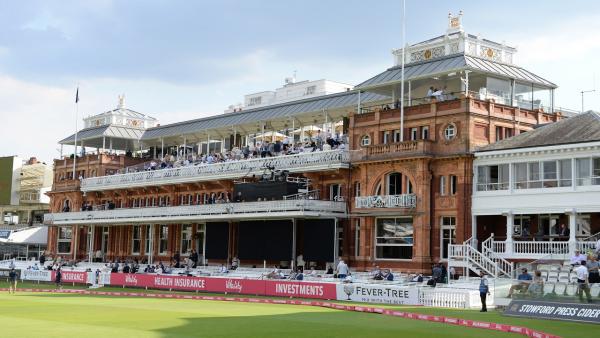 Before the Ireland Test last month, the average first match-innings total (in the last 17) at Lord's was 353. But as we said in the preview for that game, it was toppy because of the dramatic movement for bowlers. England got razed for just 85 in the first dig. Last summer India were knocked out for 104 last summer. A few weeks before that England managed 184 against Pakistan.
It would be a whopping surprise, then (whoever bats first) if they manage to bust 260 or 270. If they do, it's a match-winning score. We'll be looking to lay England or Australia in the first dig for anything at around the even money mark at scores of 250, 260 and 270. Whether those prices come - and we suspect we're being overly cautious - remains to be seen.
Looking for draw trade
Despite the Archer hype, the technical failings of both teams and the brilliance of Smith, the big factor for HQ is the weather. The match odds market has decided we've got a wash out on our cards and it's already [2.00].
We spy an opportunity. With the pitch juicy, batting frail and conditions giving the overwhelming feel of a bowler-dominated Test, we're itching to get against that price. But fools rush in. The forecast for day one at the moment shows rain all day. With all those overs lost we're going to be able to lay at considerably shorter prices if the forecasters are correct.
Our gamble is that the weather clears a little. Getting a result in four days holds no fears considering - repeating ourselves - this lot can't bat (Smith caveat). The forecast is poor but, as we have stridently said before in this explainer, we don't like to put too much store in long-term forecasts.
Without the weather worry we'd have been keen on the side batting first because of the belief that wearing pitches will separate these two in the end. But it will take courage to bat first. In the last 23 Tests only four have been won by the team bowling first. England are [4.20], which looks big indeed. Australia are [3.70].
Smith dominant
Stokes and Buttler look primed for an England top-bat tilt here. There is the very real possibility of all those before them being back in the hutch with only 20 or 30 on the board. Sportsbook go 6s and 7s respectively. Root is 5/2 and Roy and Burns 9/2. Denly is 6/1, which shows the regard the layers hold him in. Woakes might see some business at 25s after his last hurrah in Brum.
Smith, as you would expect, is the jolly for Aussie. The 6/4 is the shortest you're ever likely to see. It could be justified considering he's got so little to beat. Travis Head catches the eye at 7s. Cummins, at 50s, is no mug and one to consider if you subscribe to the view that they could get rolled just as easily as England.
Ed Hawkins P-L
2019: +29.35pts
2018: +23.53pts
2017: +12pts
2016: +18.1pts
2015: +38pts
2014: +31.5pts
2013: +25pts
Based only on available prices. Does not include back-to-lay in-running match advice or commission rate. Figures 2013-2016 on 1pt level stakes. New points system (0.5pt-5) introduced for 2017. Includes Hawk-Eye stats column p-l
Recommended bets
Lay draw in-running on day one at [1.85] or shorter